Submitted by Taps Coogan on the 3rd of May 2020 to The Sounding Line.
Enjoy The Sounding Line? Click here to subscribe.
The following map, by Massimo Pietrobon, shows the super continent of Pangea with modern borders. The more-or-less contiguous landmass of Pangea existed from roughly 300 to 200 million years ago before the continental plates drifted away from each other, eventually arriving at their current locations.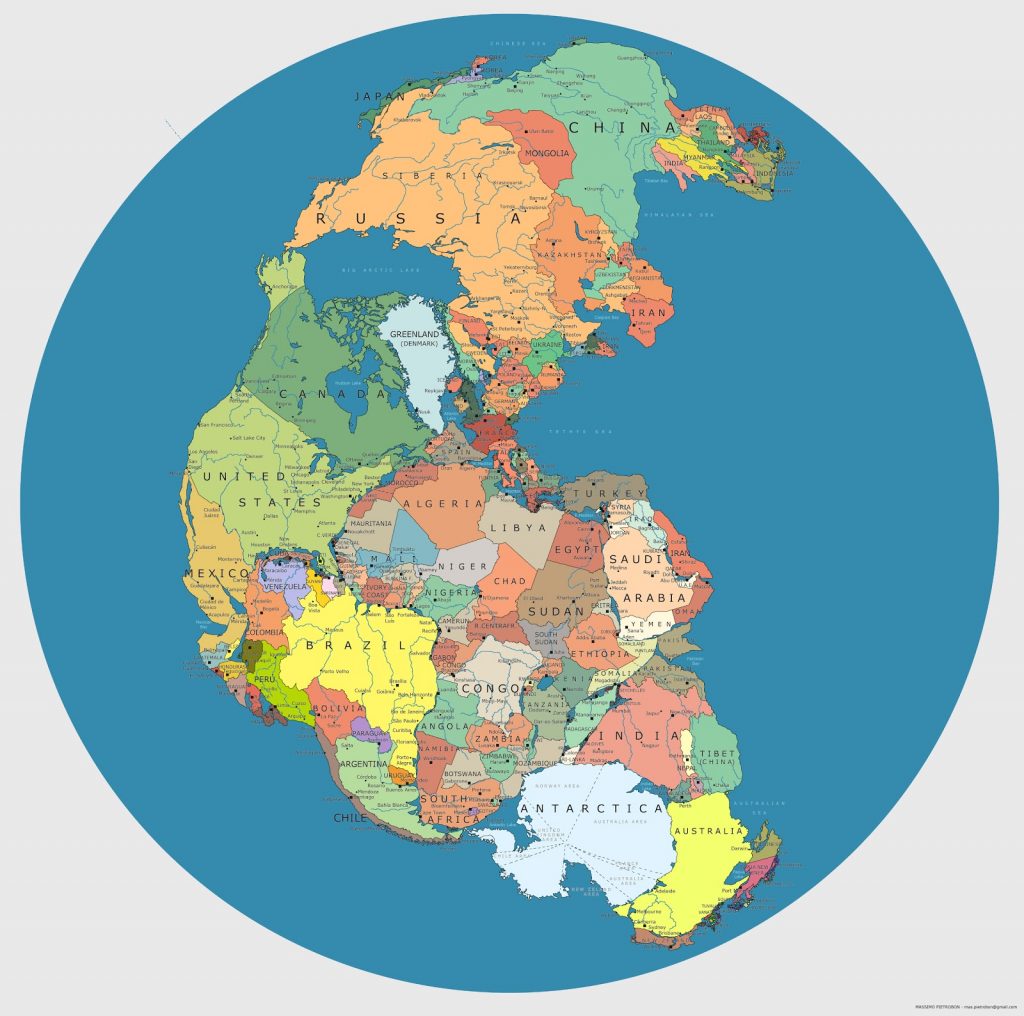 The continental plates are still moving at a pace of roughly one to four inches per year and, in another roughly 250 million years, a new 'Pangea Proxima' is expected to be created, though its exact form and timing is highly speculative.
Although these maps probably should not be interpreted with this degree of exactness, it looks like Maine's rugged coastline has been intact for the last 300 million years and will remain so for at least another 250 million years, albeit occasionally as a lakefront.
Would you like to be notified when we publish a new article on The Sounding Line? Click here to subscribe for free.