Submitted by Taps Coogan on the 17th of April 2020 to The Sounding Line.
Enjoy The Sounding Line? Click here to subscribe.
Having recently shared a map of where the world's ultra-wealthy reside, today we share a series of maps that show the wealthiest person in nearly every country around the world, via HowMuch.net. The data is based on the Forbes list of the world's billionaires.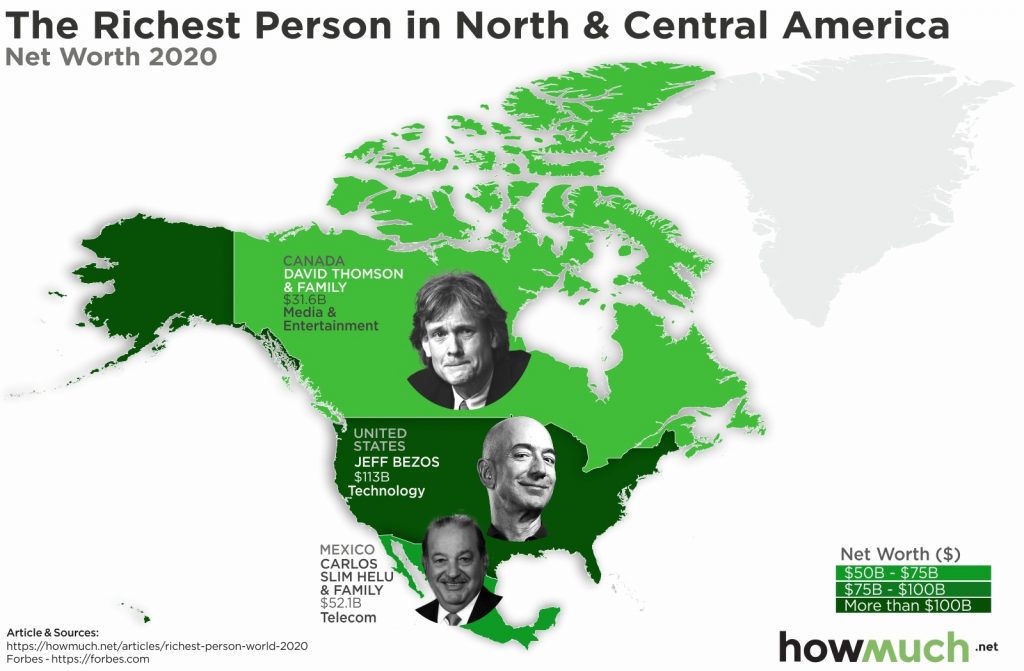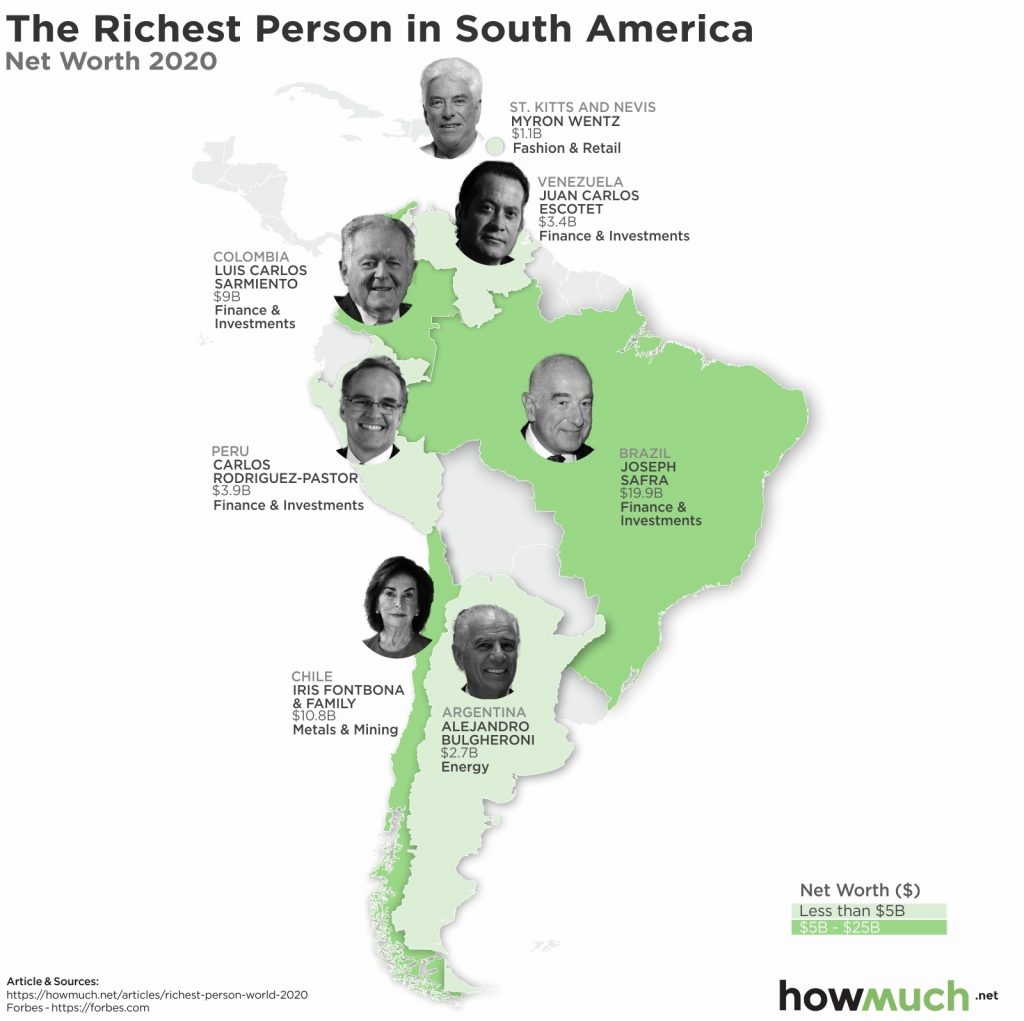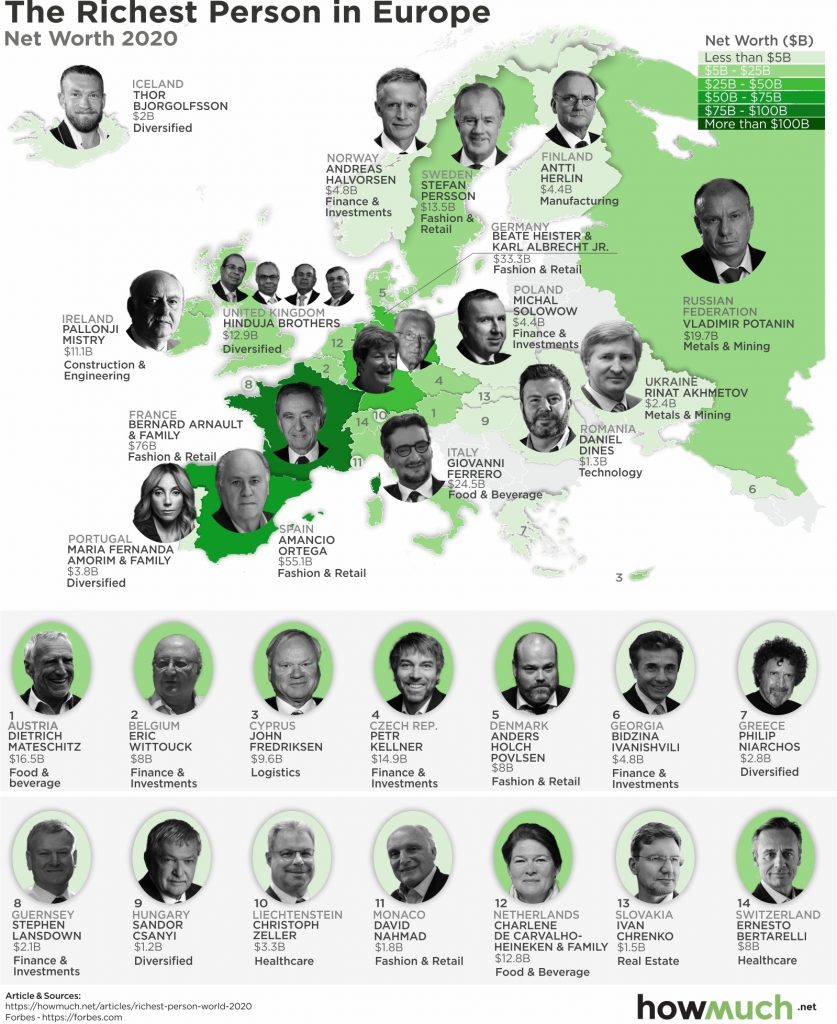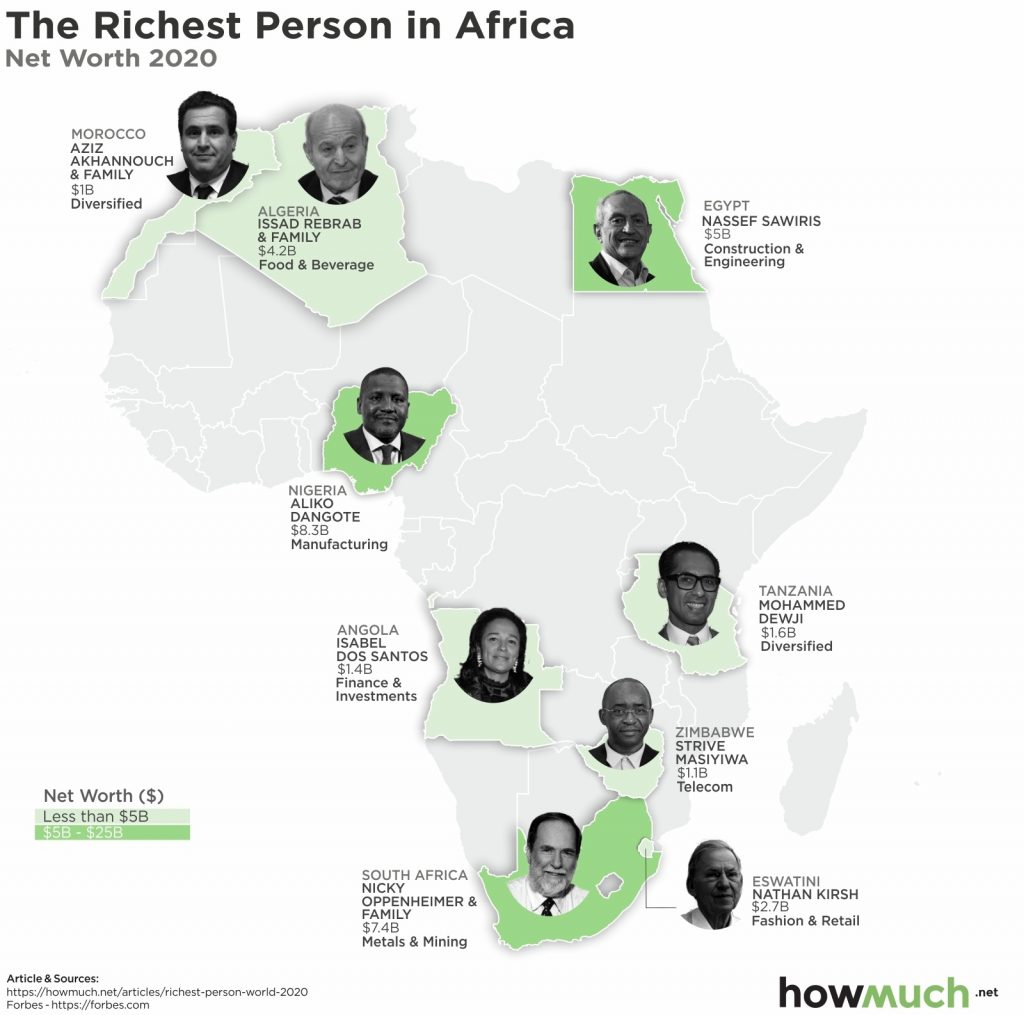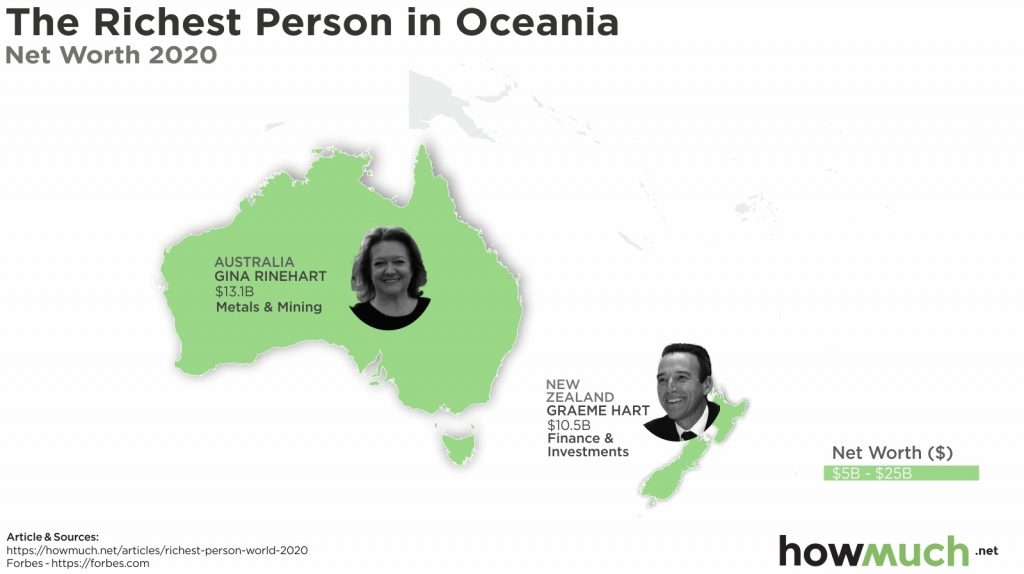 For those keeping track, the wealthiest person in the World is Jeff Bezos ($113 billion via Amazon). The wealthiest person outside the US is Frenchman Bernard Arnault of LVMH Moët Hennessy, with a fortune of roughly $76 billion. Not far behind him is Amancio Ortega of Spain's Inditex Fashion, with roughly $55 billion and Mexico's Carlos Slim ($52.1 billion).
Would you like to be notified when we publish a new article on The Sounding Line? Click here to subscribe for free.