Taps Coogan – September 21st, 2022
Enjoy The Sounding Line? Click here to subscribe for free.
On the cusp of the Fed's September FOMC press conference, markets are pricing a 83% probability of a 75 basis point rate hike and 32% chance of a 100 basis point hike, according to the following chart from The Daily Shot.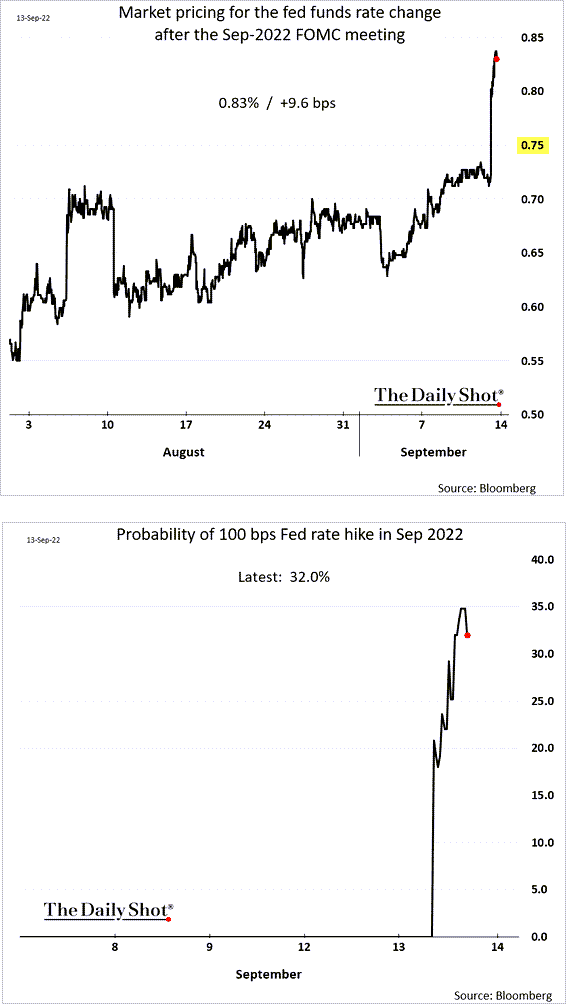 For a few months we have been in the camp that the Fed is hiking rates too quickly.
The admittedly inaccurate Atlanta Fed GDP tracker has crashed back to zero-ish levels for the third quarter, signaling a growing likelihood of a third consecutive quarter of zero-to-negative real GDP growth.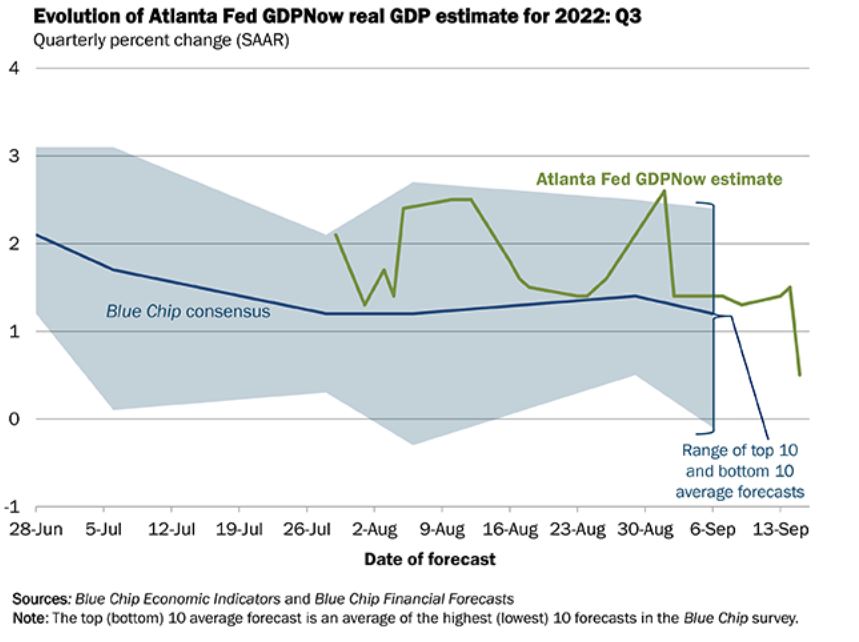 On top of that, both the stock and bond markets are signaling relatively high recession risk.
Quite a lot has been made about the fact that the August inflation numbers didn't decline as much as expected, but the headline year-over-year inflation rate did drop for the second month in a row and further drops remain more likely than not.
Monetary policy works with long and variable lags and by the time the Fed realizes we're in a recession they will have been tightening too aggressively for months at this accelerated pace. That raises the odds of severe outcomes and yet another pivot from the Fed. The Fed needs to prioritize the longevity of the tightening cycle, not the entirely arbitrary number of hikes every month.
If you would like to be updated via email when we post a new article, please click here. It's free and we won't send any spam.