Taps Coogan – August 30th, 2023
Enjoy The Sounding Line? Click here to subscribe for free.
The following chart, from Bank of America via Isabellnet, highlights the decline in applications for mortgages in the US:
🇺🇸 Housing Market

Concerns arise over the US housing market as mortgage applications reach their lowest point in almost three decades
👉 https://t.co/blMxcoFA78

h/t @BofAML #housing #houses #homesales#realestate #mortgagerates #mortgages #rates pic.twitter.com/rr8fNVGpeH

— ISABELNET (@ISABELNET_SA) August 29, 2023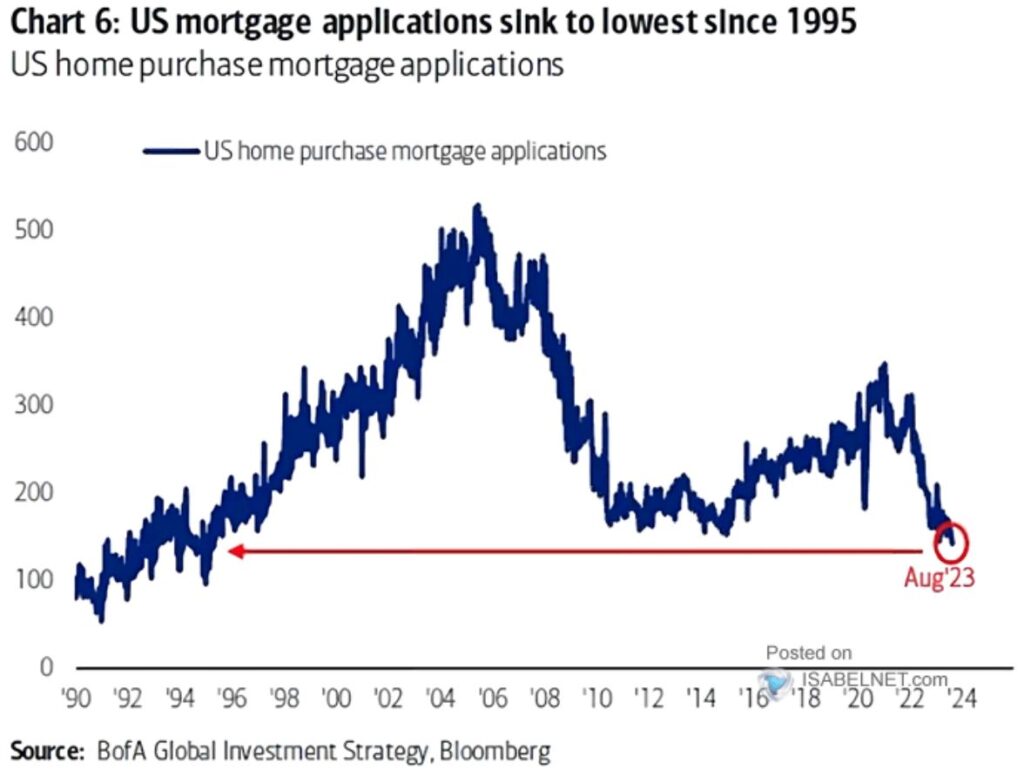 As we've discussed numerous times, while home prices have started declining in many markets, that decline has been slowed by the reality that the vast majority of existing homeowners still have low APR fixed rate mortgages that they don't want to give up and, as the chart above highlights, new buyers aren't particularly thrilled to sign up for a new mortgages costing over 7%.