Never make the mistake of believing that economic deterioration always sends stock prices lower.
The Venezuelan stock market: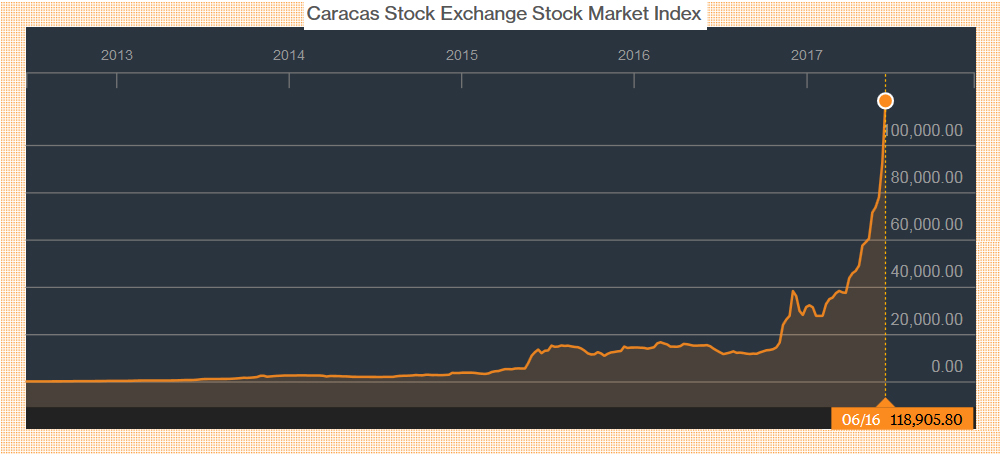 If stocks are the least bad investment, people won't sell them, some will even want to buy them. Add some inflation and voila.
Investors in Venezuelan stocks lilely aren't making money when accounting for inflation, but they are losing thousands of times less money than if they held cash instead.
P.S. We have added email distribution for The Sounding Line. If you would like to be updated via email when we post a new article, please click here. It's free and we won't send any promotional materials.