Submitted by Taps Coogan on the 1st of May, 2017 to The Sounding Line.
According to most metrics, Norway is one of the highest functioning countries in the world. Salaries are high, crime is low, education is good, and people live long happy lives. Norway's success has long been held up as evidence that the so called 'Nordic' model of government works well. Norway has the second highest taxes per capita in the world (after Luxembourg), and famously generous government welfare and entitlement programs (though Norway and its Scandinavian neighbors really aren't as socialist as some like to think).
However, one of the most important keys to Norway's success, and the solvency of its entitlement programs, has been oil and gas production in the North Sea. Oil and gas account for over 25% of Norway's GDP  and nearly 60% of its exports. To put this in perspective, oil and gas represent 'just' 16% of the GDP of Russia, the largest producer of oil and gas in the world, which has been described as a gas station masquerading as a country. Norway is one of most oil dependent economies in the world.
Norwegian Exports: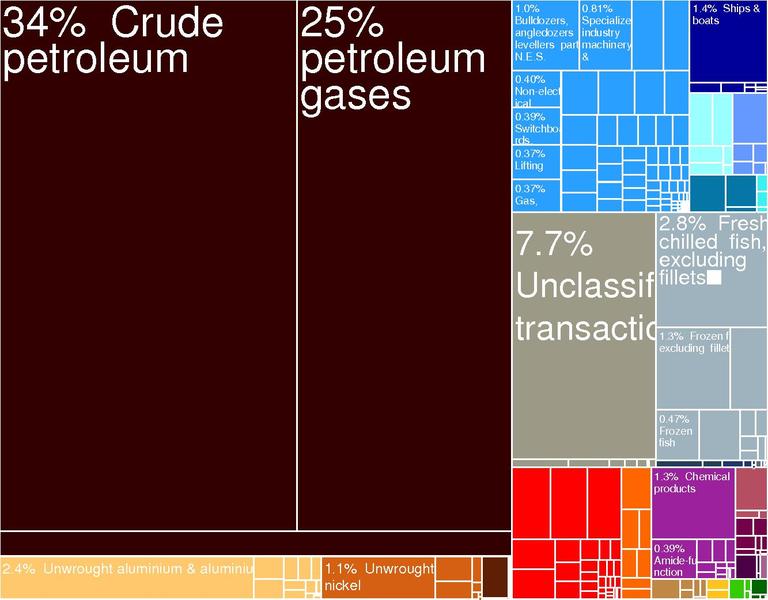 The oil industry has financed Norway's generous government programs for decades. Unfortunately for Norway, things are changing. As the following charts show, the combination of low oil and gas prices and the depletion of North Sea oil fields are wreaking havoc on Norway's finances. Norway's tax revenues per capita have fallen to the lowest since 2005.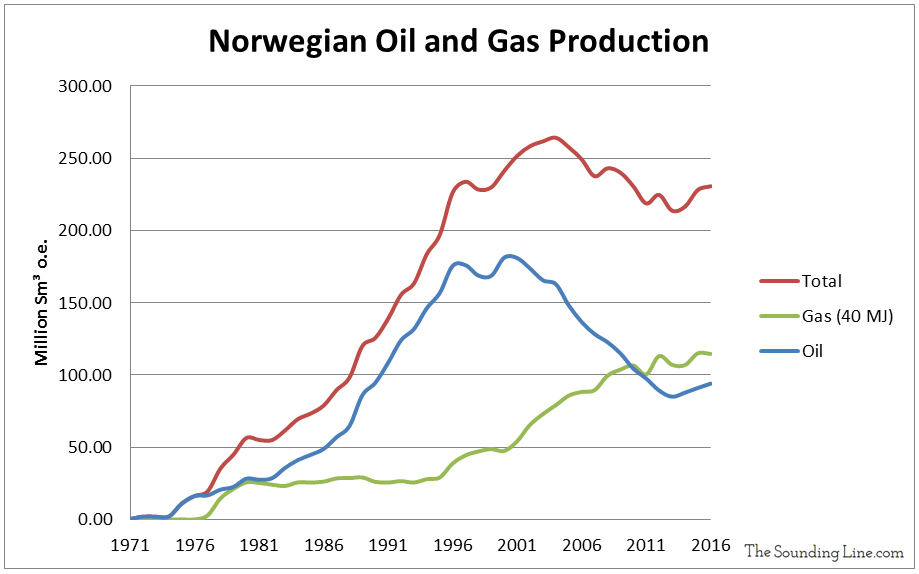 Owing to its large oil wealth, Norway has built the largest sovereign wealth fund in the world over the last several decades. Now, for the first time, it is drawing down that fund in order to keep its budget balanced. If this trend continues, not only will it be very negative for Norway and its very expensive government, but because the fund holds over half a trillion dollars in global equity, and over $300 billion in fixed income investments, it could be quite negative for financial assets as well.
P.S. We have added email distribution for The Sounding Line. If you would like to be updated via email when we post a new article, please click here. It's free and we won't send any promotional materials.