Taps Coogan – January 7th, 2023
Enjoy The Sounding Line? Click here to subscribe for free.
The historic savings glut of the last couple years, created by round after round of free-money giveaways and changes to spending habits during the lockdowns, is officially gone, as the following chart from Airtham via Andreas Larsen highlights.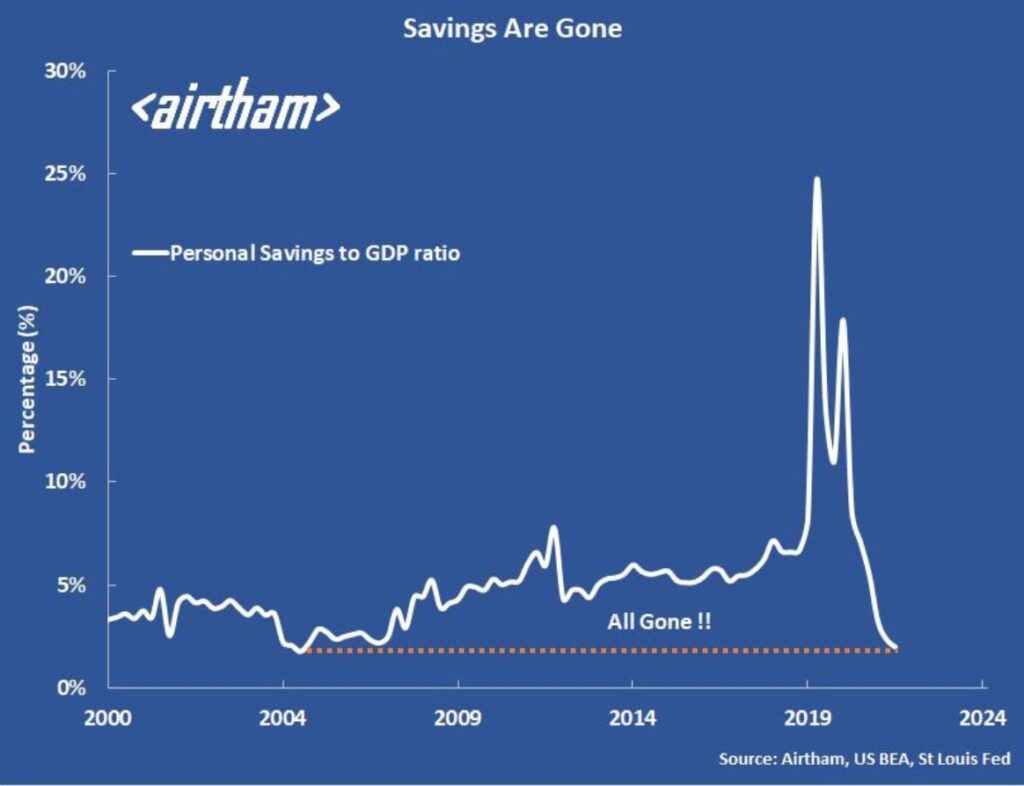 Less than two years after hitting their highest level on record, savings as a percent of GDP have now fallen to their lowest level since the US was emerging from years of recession in 2004.
That seems to all but guarantee a contraction in consumer spending and, in turn, a recession.
Indeed, at this point the best argument for a soft landing is a contrarian one about how universally expected a recession is becoming.