Taps Coogan – March 1st, 2023
Enjoy The Sounding Line? Click here to subscribe for free.
M2 money supply is currently experiencing its fastest contraction since at least 1981, according to data released yesterday by the Fed.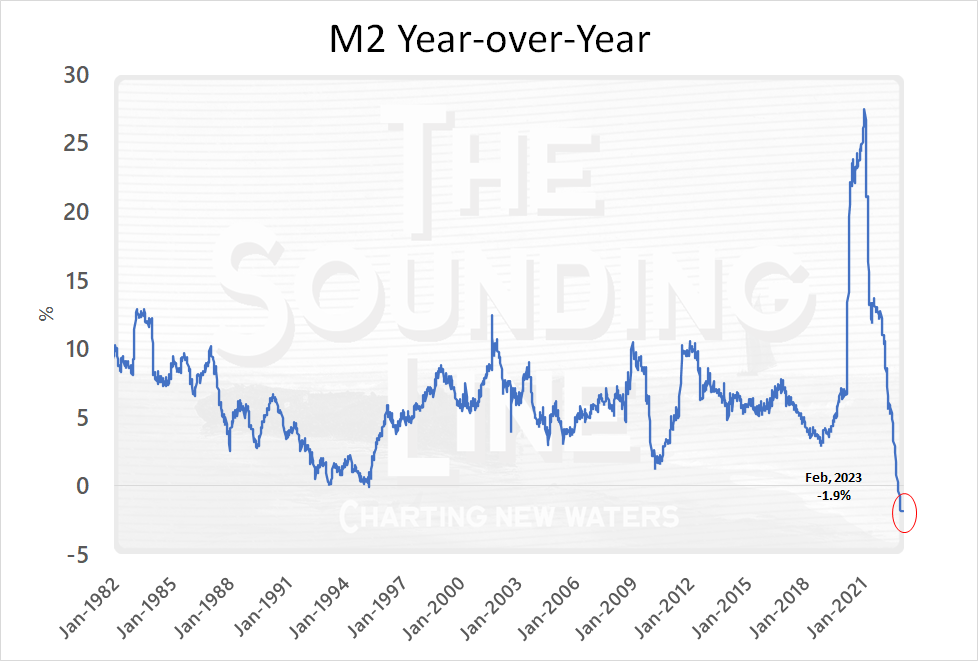 The effects of this money supply contraction are being temporarily offset by the halt of new treasury supply and the drawing down of the Treasury General Account due to the debt-ceiling standoff. Whenever that gets resolved, liquidity conditions should tighten considerably.
Given that the Fed is guiding towards two or three more rate hikes and quantitative tightening for as far as the eye can see, the contraction in M2 is likely to continue. This sustained contraction in the money supply is essentially unprecedented. The last sustained contraction came during the Great Depression, before 'modern' Keynesian concepts of monetary policy.
Short term factors aside, it's very hard to imagine that the rally in financial assets over the last couple months is sustainable against this backdrop.