Taps Coogan – November 27th, 2020
Enjoy The Sounding Line? Click here to subscribe.
Imagine a year with a global pandemic, the sharpest decline in global economic activity ever, the biggest peacetime jump in global debt and unemployment on record, and one of the quickest 30% drops in equity markets on record followed quickly by the narrowest all time highs ever seen. Now imagine that short interest on the market trended lower virtually all year, falling to the lowest levels in at least 15 years and likely the lowest levels ever.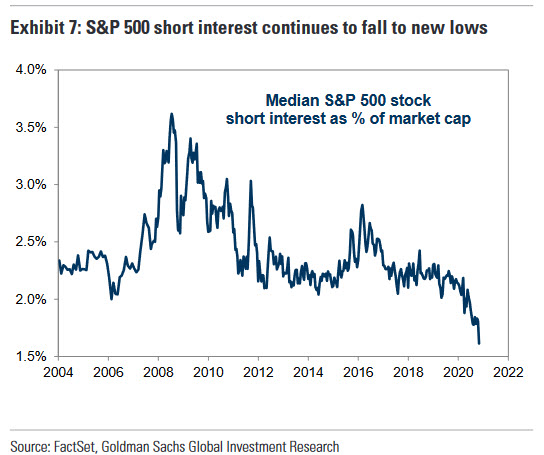 Short selling has become all but non-existent and neither a radical deterioration in the economy nor improvement seem to change that fact.
If you're looking for a definition of central bank induced moral hazard, you'd be hard pressed to imagine a more conspicuous example. Begrudgingly or not, it appears that investors are finally behaving as though the 'Fed Put' is truly omnipotent.
Would you like to be notified when we publish a new article on The Sounding Line? Click here to subscribe for free.