Taps Coogan – May 17th, 2023
Enjoy The Sounding Line? Click here to subscribe for free.
The following chart, from Game of Trades, highlights a trend we've talked about frequently here at The Sounding Line: dismal sentiment surveys. The latest example of which shows that the NFIB optimism index has cratered to '89' a level typically associated with severe recessions.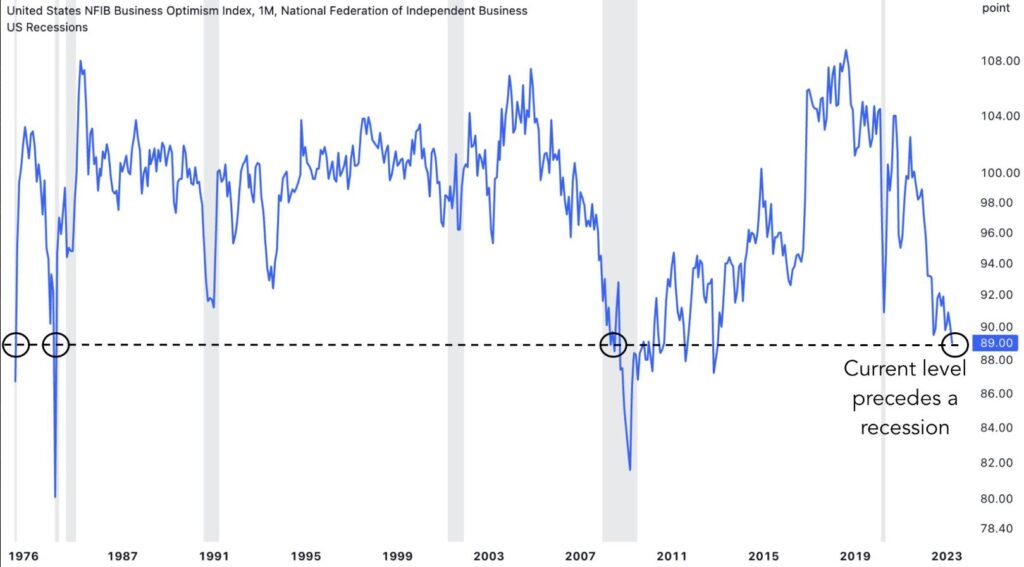 Meanwhile, GDP, employment, financial markets, and consumer demand continue to hold up at better than expected levels, a disconnect that is essentially unprecedented and has led some to question whether we can skirt a recession.
Part of the explanation of that disconnect is likely in the fact that, in the last couple years, we did roughly $2 trillion of stimulus on top of all the Covid stimulus (via the infrastructure bill, the facetiously named Inflation Reduction Act, and the CHIPs act). That stimulus is starting to hit the economy and may be delaying some of the recessionary action.