Submitted by Taps Coogan on the 14th of December 2017 to The Sounding Line.
Enjoy The Sounding Line? Click here to subscribe for free.
As the following interactive chart from Our World in Data shows, the total number of HIV/AIDS related deaths around the world has declined sharply since 2006. A combination of increased awareness, improvements in treatment and survivability, the emergence of pre-exposure prophylaxis (PrEP) drugs which can reduce the likelihood contracting the disease by as much as 90%, and other factors have helped turn the tide globally.
Note: By selecting the 'Change country' button at the bottom of the graph, you can view the trends for individual countries.
Unfortunately, the reduction in HIV/AIDS deaths is not being enjoyed everywhere. As the following charts startlingly show, many predominantly Muslim nations have seen HIV/AIDS death rates surge higher in recent years. A seldom discussed regional crisis is clearly underway.
Pakistan: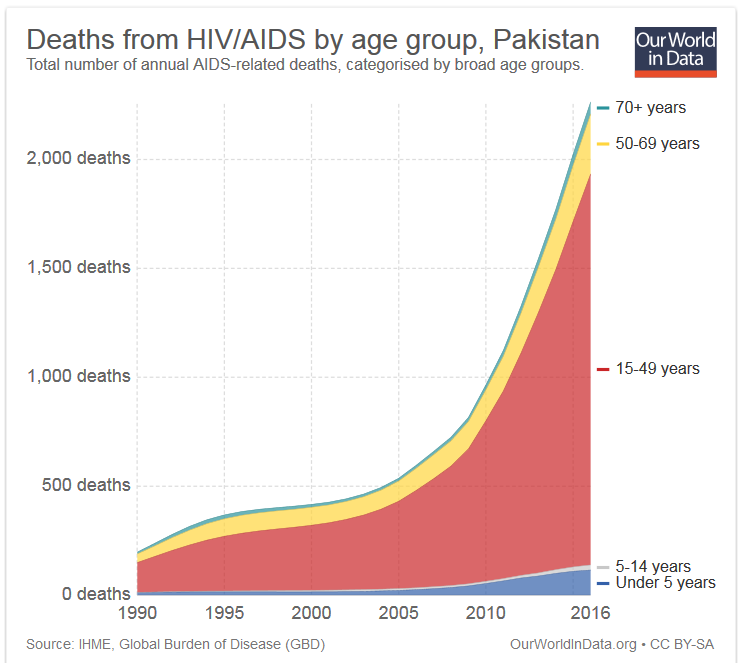 Afghanistan: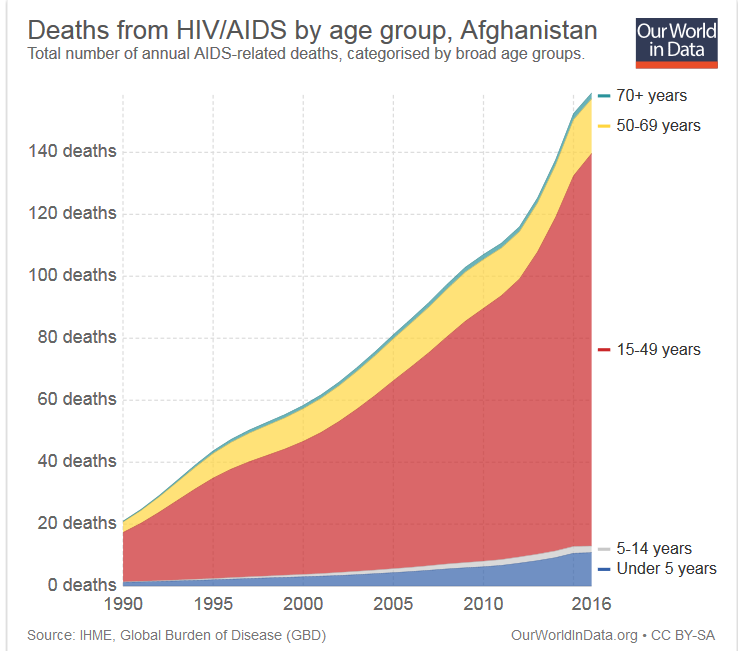 Iraq: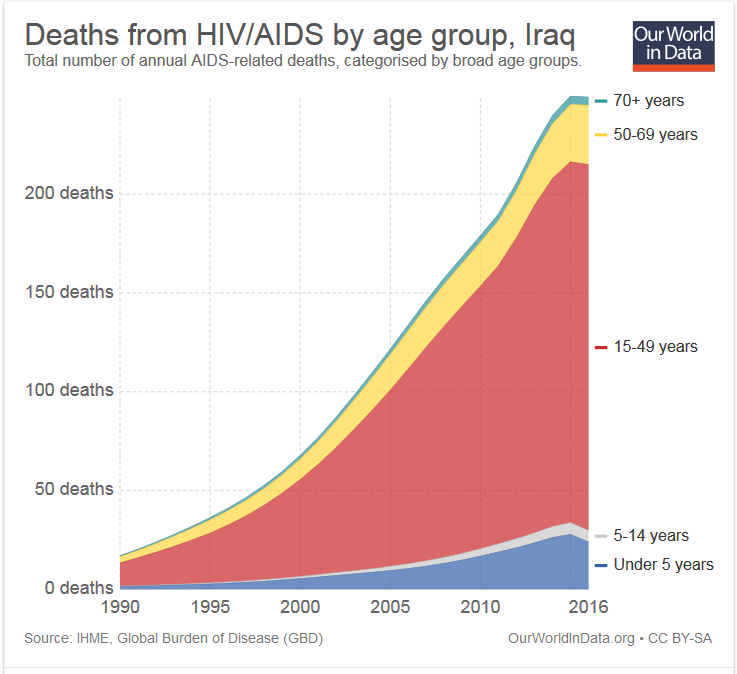 Libya: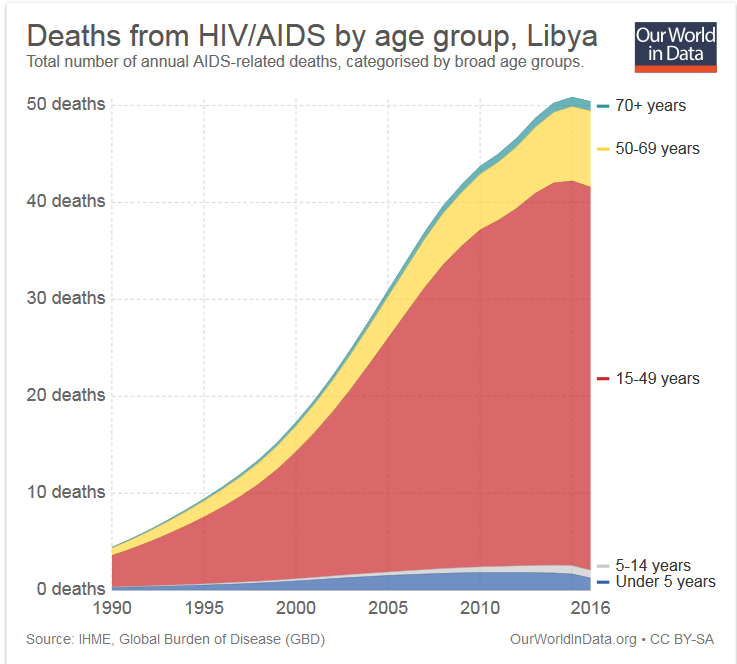 Syria: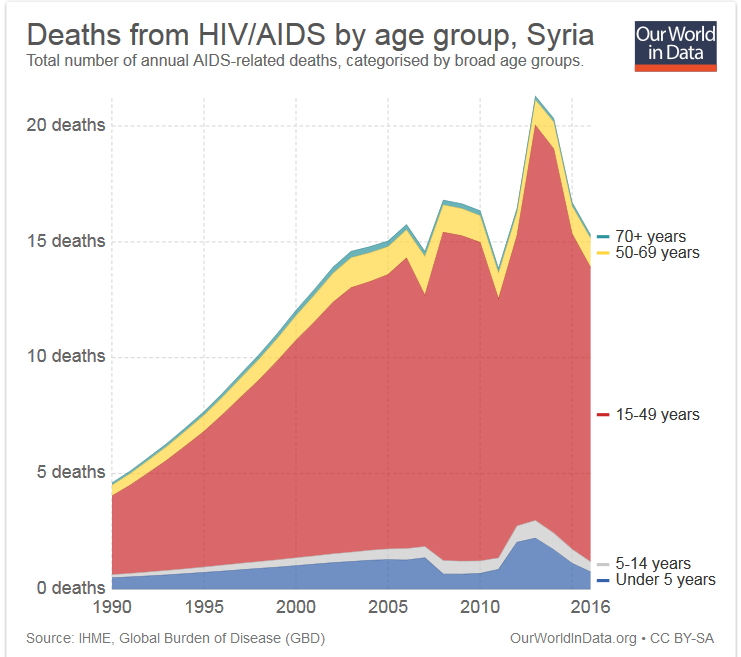 Indonesia:
Yemen: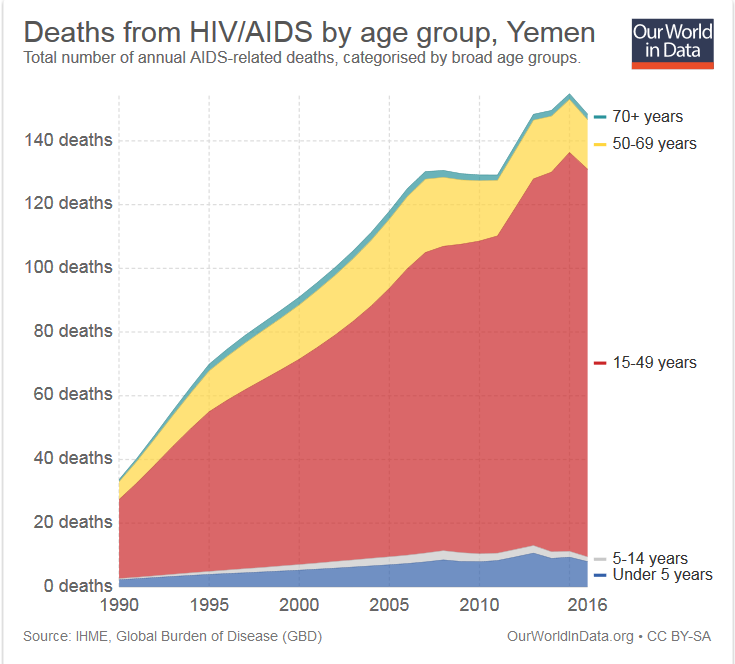 Bangladesh: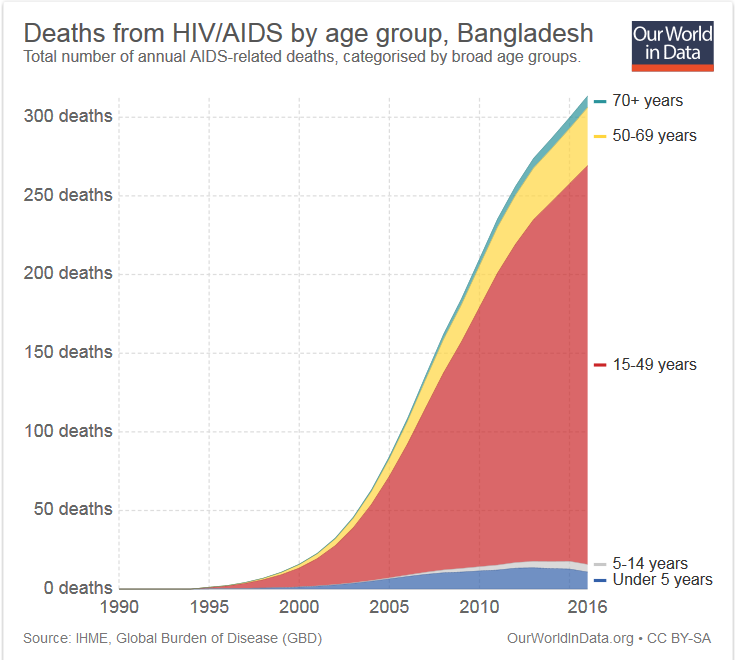 Oman:
Egypt: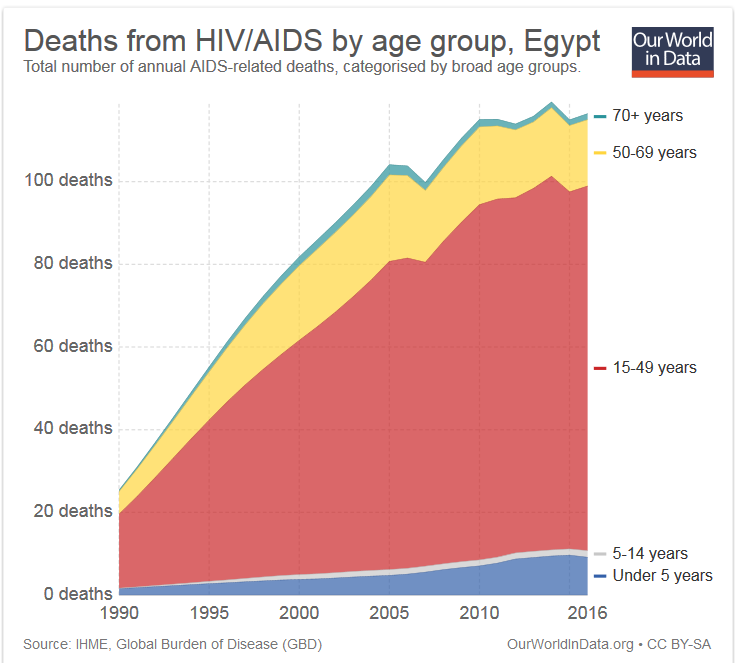 Saudi Arabia: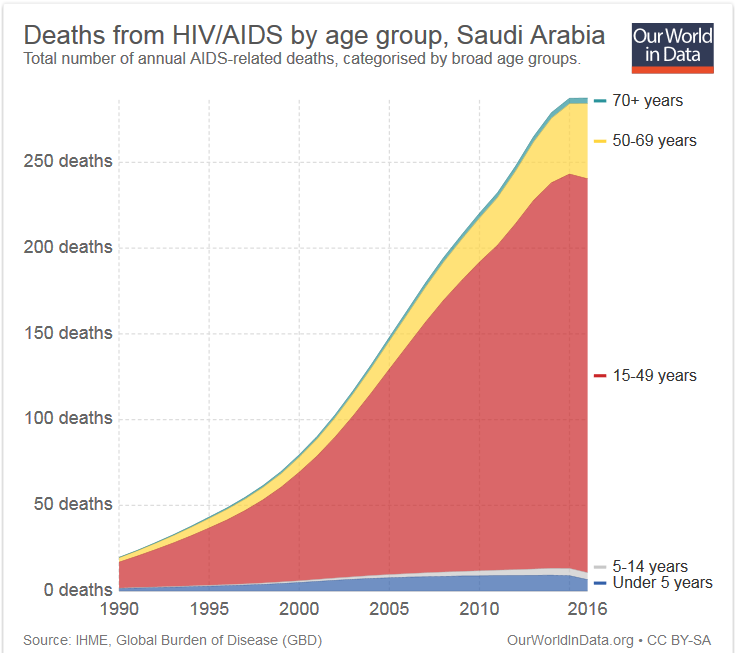 United Arab Emirates: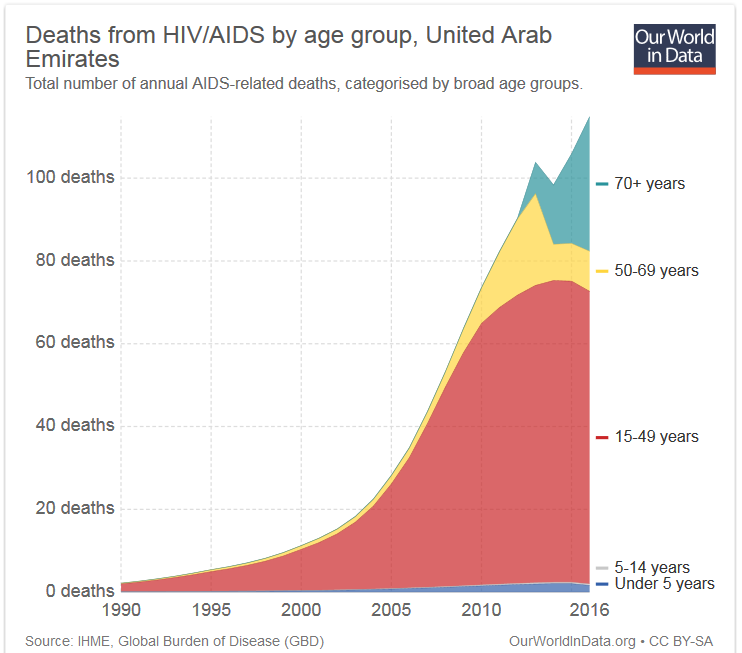 Jordan:
Turkey: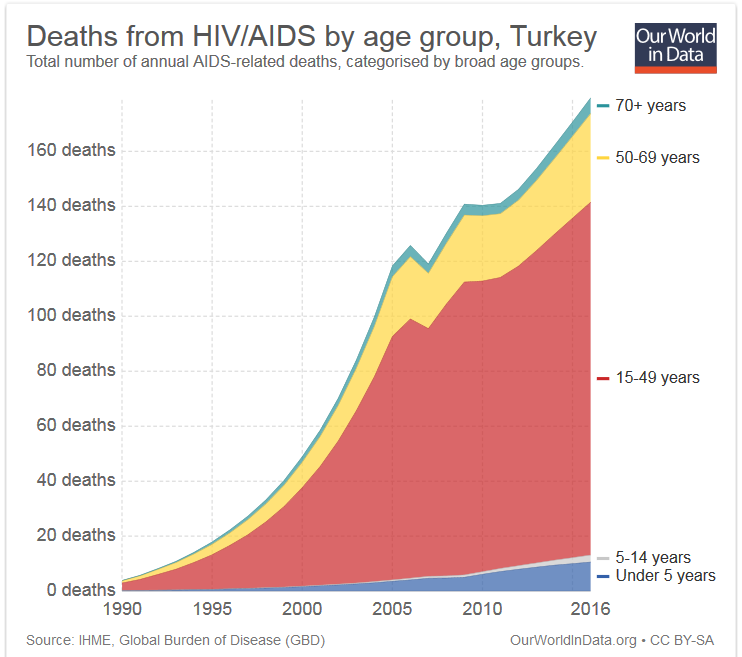 Tunisia: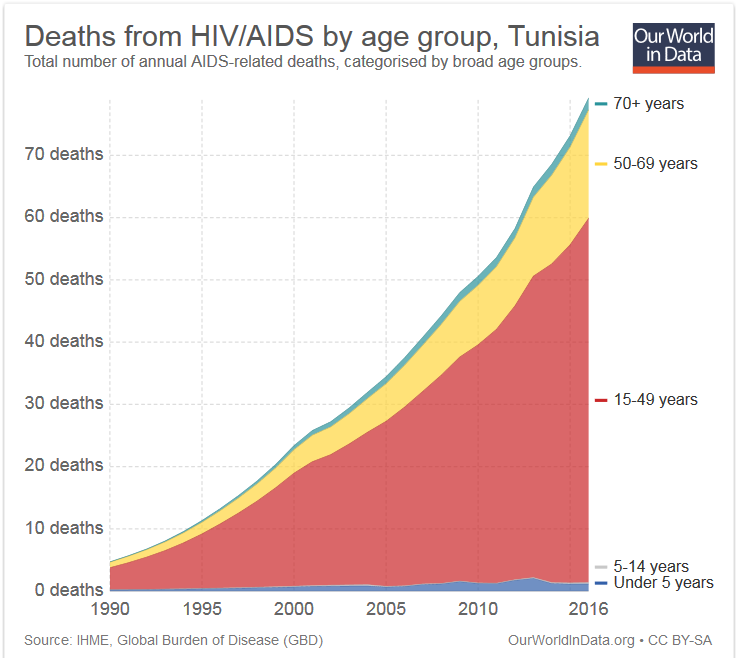 P.S. We have added email distribution for The Sounding Line. If you would like to be updated via email when we post a new article, please click here. It's free and we won't send any promotional materials.