Taps Coogan – December 3rd, 2020
Enjoy The Sounding Line? Click here to subscribe.
As the following chart from Crescat Capital's November research letter highlights, the market cap of the US tech stocks have reached the equivalent of 42% of US GDP, far surpassing the peak of the Dot-Com bubble.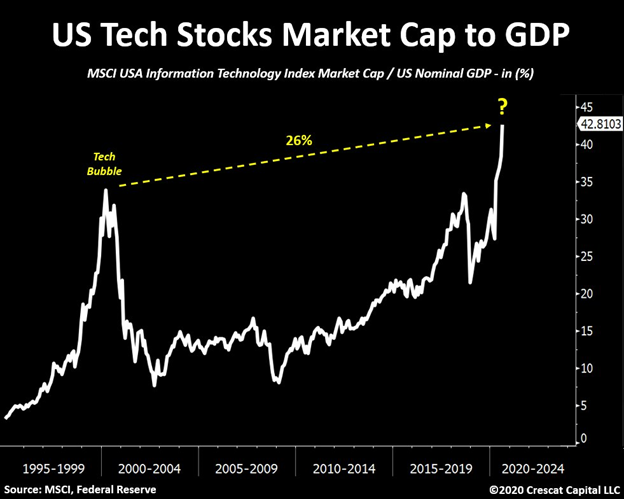 For those keeping track, the Dot-Com bubble was the most extreme stock market valuation bubble since 1929 and by some metrics more extreme than 1929.
The peculiar thing about the valuation multiples of tech companies is that they are best justified by the extreme rarity of predictable revenue growth. In other words, the tech phenomenon can be thought of as a 'bull market' in economic pessimism. That sounds like something that could get worse before it gets better.
Would you like to be notified when we publish a new article on The Sounding Line? Click here to subscribe for free.