Taps Coogan – 1st of July, 2020
Enjoy The Sounding Line? Click here to subscribe
These days, China doesn't just ran a massive trade surplus with the US. It runs a massive trade surplus with its populous neighbor India, as the following graphic from Statista.com highlights.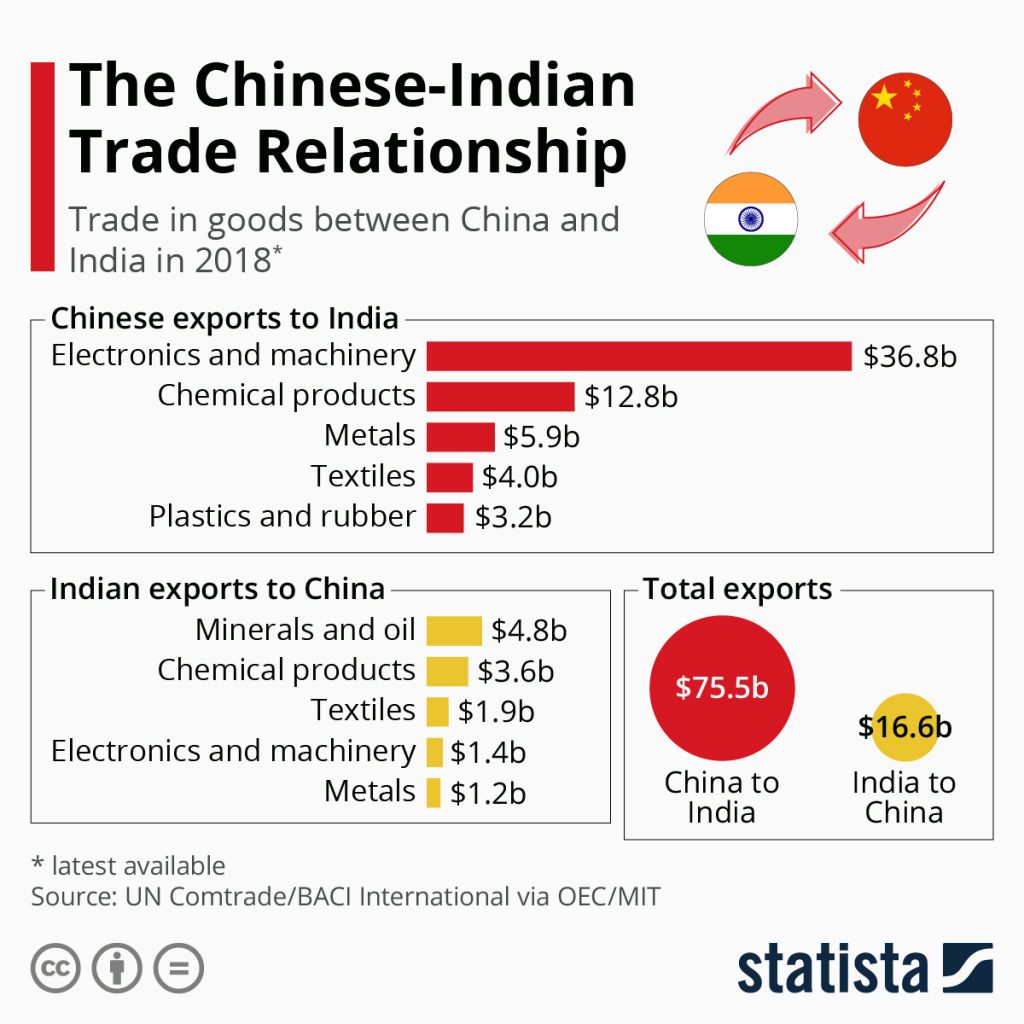 China exports roughly $75 billion a year to India, comprised of mostly electronics and machinery (largely phones, computers, and semiconductors). Meanwhile, China imports less than $17 billion from India, consisting mostly of minerals, oils, and chemical products. While the volume of trade between India and China is small compared to trade between China and the US (the US imported $450 billion from China and exported it $106 billion in 2019), the relative trade imbalance is nearly identical. China exports roughly 4.5 times more to both the US and India than it imports from either. It should serve as a stark reminder that labor costs, which are far lower in India than China, really aren't the driver of trade imbalances. Economic policy, trade deals, and industrial capacity are.
With fighting on the India-China border leading to the deaths of at least 20 India soldiers and an unknown number of Chinese soldiers (China won't disclose the number), pressures are building in India to boycott Chinese made goods, and India joins an ever growing list of countries re-evaluating their accomodative stance on an increasingly belligerent China.
Would you like to be notified when we publish a new article on The Sounding Line? Click here to subscribe for free.