Taps Coogan – February 6th, 2023
Enjoy The Sounding Line? Click here to subscribe for free.
As the following chart from Bank of America via Joumanna Nasr Bercetche highlights, the yield spread between BBB investment grade corporate bonds and the 90-Day treasury bill is near the lowest levels on record.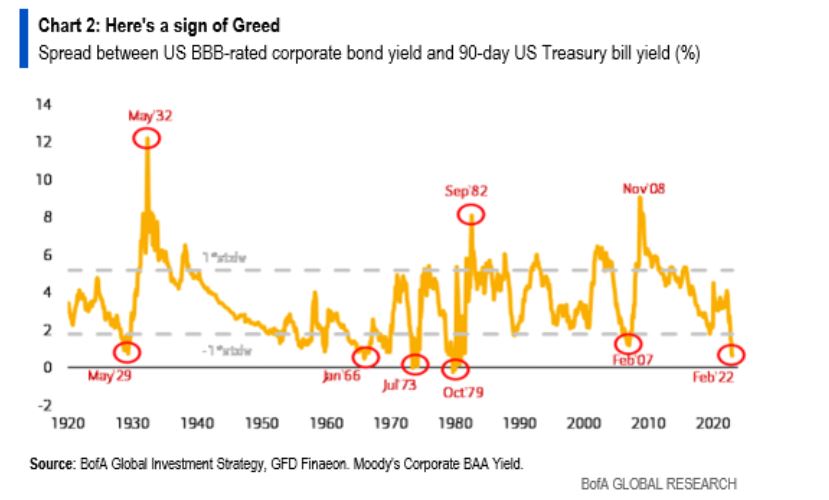 Some of the prior examples of this spread nearing zero are quite ominous, including pre-crash 1929 and pre-GFC 2007.
There are a few different ways of interpreting the collapse in this spread but I'll go with this: investors are writing-off corporate credit risk while simultaneously expecting rate cuts, leading them to buy corporate bonds to lock in slightly higher yields for longer. However, those two scenarios (rate cuts and a soft landing) seem somewhat exclusionary. In other words, this spread can be thought of as a proxy for investors expecting a recession while forgetting what that entails.