Taps Coogan – December 7th, 2020
Enjoy The Sounding Line? Click here to subscribe.
In anticipation of a big 'Round Four' stimulus bill, the US Treasury began selling treasuries and raising cash at a historic pace in its 'General Account' this past summer and fall (MMTers take note).
The 'Round Four' bill ended up getting logged-jammed in Congress for longer than expected, and remains un-passed to this day. As a result, the Treasury has been stuck with an-eye popping $1.5+ trillion balance at the Fed for several months now, as the following chart from Nordea details.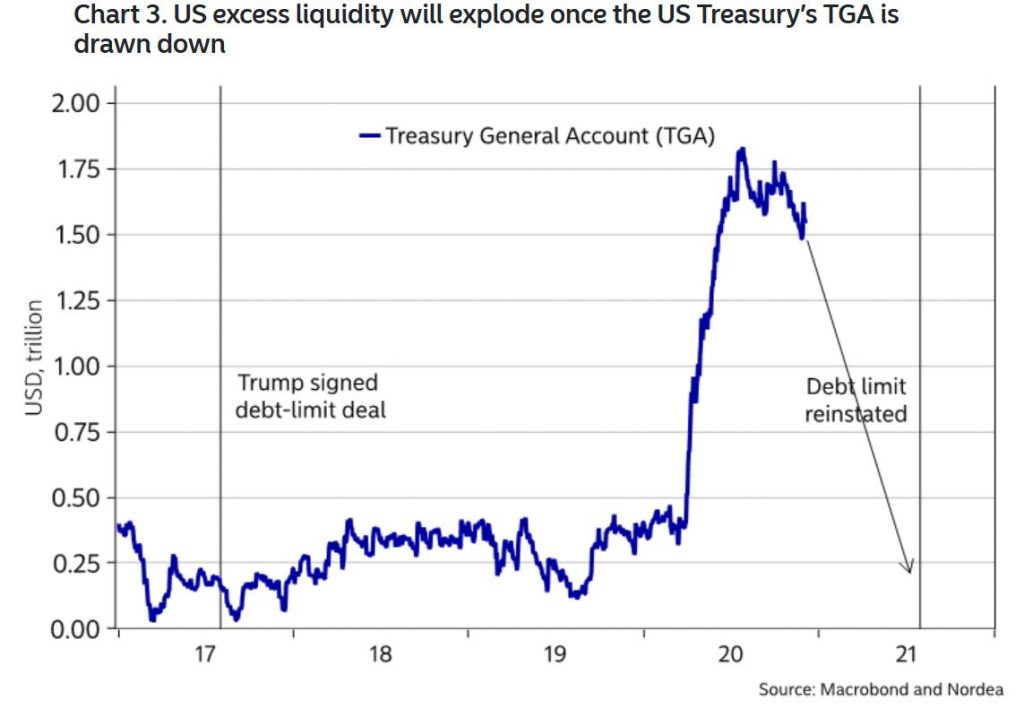 The current administration has a strong incentive to spend down the Treasury account account before the debt-ceiling is re-imposed on the incoming administration and it looks like a stimulus deal is finally in the making. That means a roughly $1.5 trillion liquidity wave is likely going to hit markets and the economy in the next couple months.
If you've been wondering why markets have been drifting higher despite pretty unfavorable news and data over the last couple months, anticipation of this likely has played a big role.
Would you like to be notified when we publish a new article on The Sounding Line? Click here to subscribe for free.