Submitted by Taps Coogan on the 24th of February 2020 to The Sounding Line.
Enjoy The Sounding Line? Click here to subscribe.
While Wuhan, China is now best know to the world for the ongoing Coronavirus outbreak, it is also known as China's "Motor City," forming the center of China's automotive supply chain. As the following graphic from Statista reveals, nearly half of industrial locations in and around Wuhan are related to the auto industry.
Although official statics show the pace of new Coronavirus cases in China slowing considerably, and despite industrial activity restarting in parts of the country, production in Wuhan still remains suspended.
The shutdown is likely to become an increasingly dire problem for American auto manufacturers, which have become the largest importers of motor-vehicles parts from China, by a wide margin. As the following chart from Statista shows, the US imports roughly $11.7 billion of auto parts from China, over three times as much as China's neighbor Japan.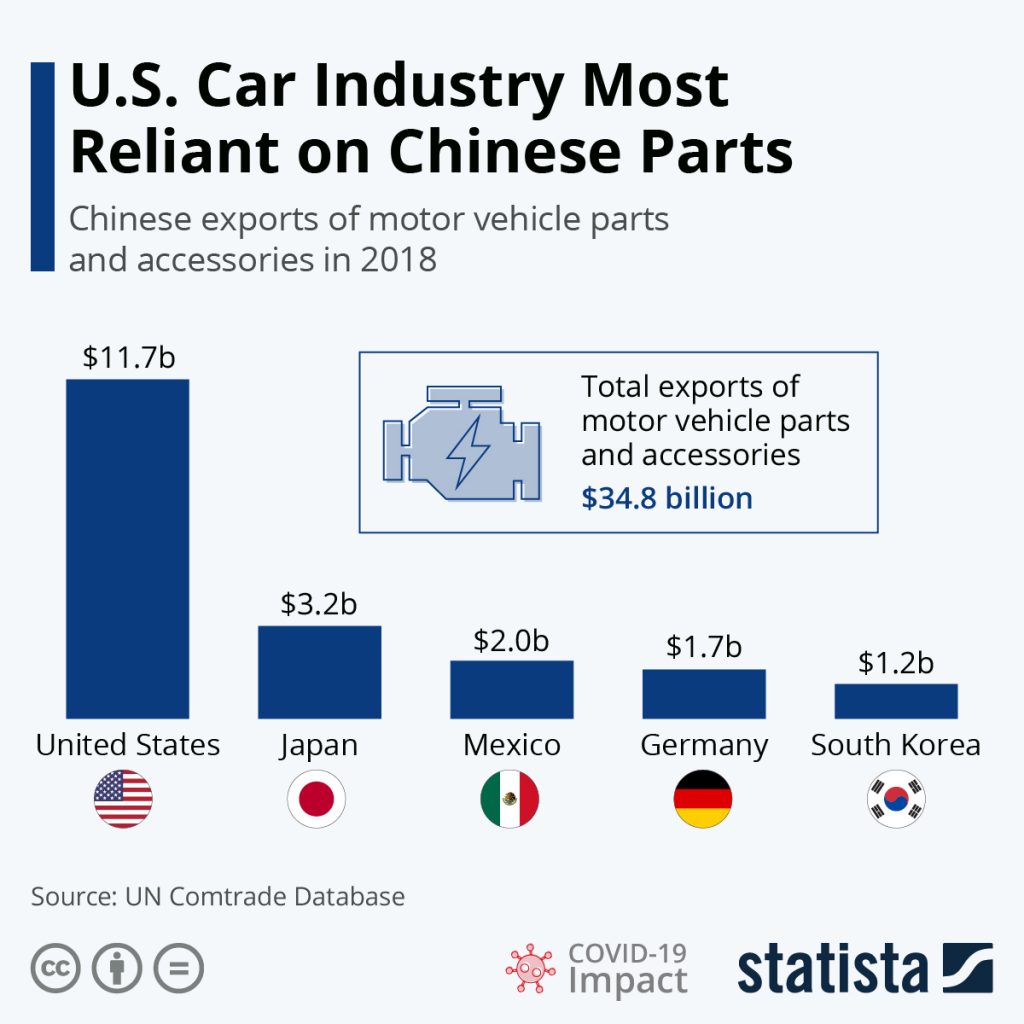 For those who recall the negative effects that the labor strike at General Motors had on industrial production and labor in 2019, GM's warnings that it may soon need to suspend production at several US factories due to supply chain issues in China should be fairly ominous.
Whatever the lasting impacts of Coronavirus end up being, if normal economic activity in China doesn't restart very soon, it is going to have a tangible effect on the US economy.
Would you like to be notified when we publish a new article on The Sounding Line? Click here to subscribe for free.