Taps Coogan – May 3rd, 2022
Enjoy The Sounding Line? Click here to subscribe for free.
Enjoy The Sounding Line? Click here to subscribe for free.
The following article is reposted from Statitsa.com:
For decades, India has been the world's favorite destination for outsourcing. According to Deloitte, establishing shared services with India was still the first choice for industries ranging from consumer products and financial services to energy, telcos, media and entertainment. Since they share a language with India, English-speaking countries were the biggest customers to the Indian outsourcing industry. According to the Indian Brand Equity Foundation, the United States accounts for the lion's share of India's IT outsourcing revenue – a whopping 62 percent – followed by the United Kingdom with 17 percent. The rest of Europe only takes up a meager slice of 11 percent, while customers from the region of Asia were even scarcer.
The Deloitte report shows that the U.S. itself is also a popular destination for shared services activity. So-called onshoring – outsourcing services to a different company within one's own country – might not be able to utilize foreign talent or pay rates, but can nevertheless be more cost-effective as services are bought from a specialized provider and the necessity to build a costly, dedicated team in-house is eliminated. The U.S. was the second choice to "outsource" to in many market segments, according to Deloitte, while it was the first choice ahead of India for shared services setups in the life sciences and health care.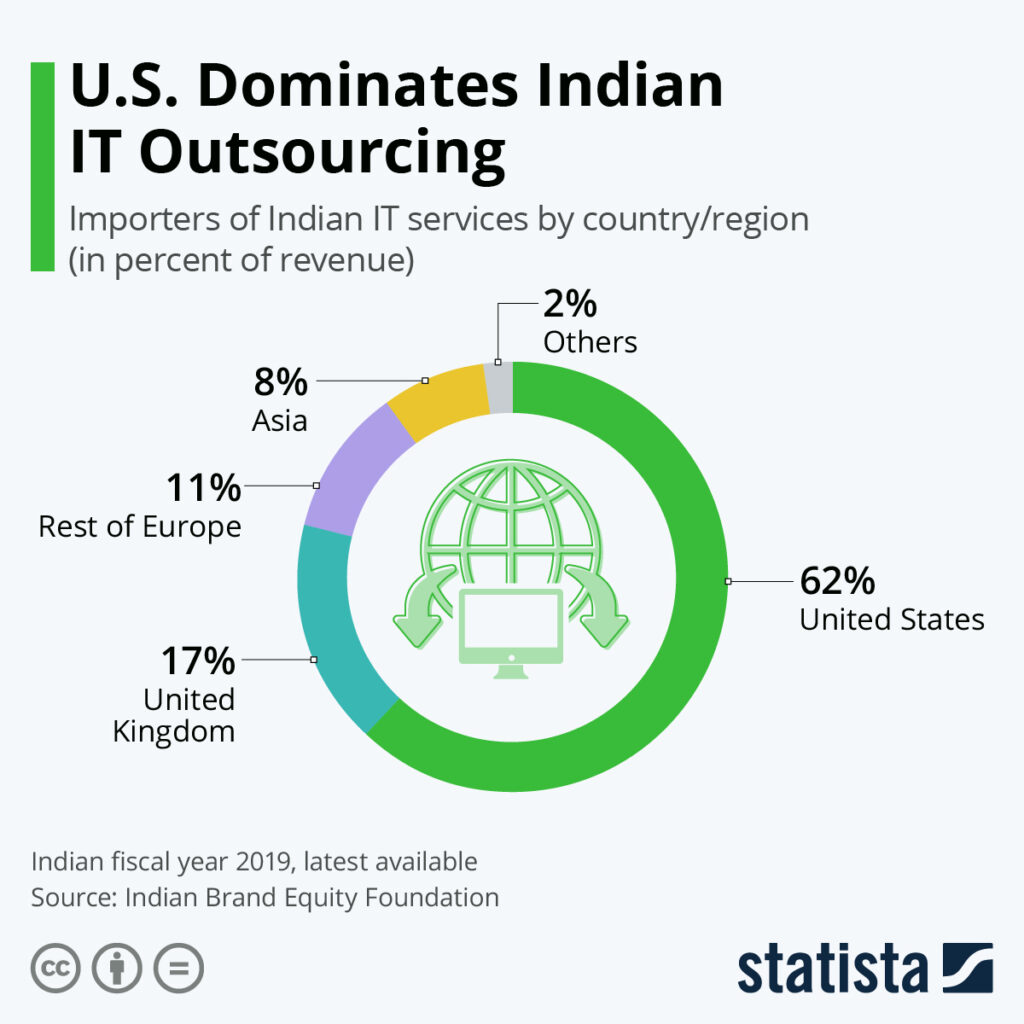 Would you like to be notified when we publish a new article on The Sounding Line? Click here to subscribe for free.