Submitted by Taps Coogan on the 3rd of February 2016 to The Sounding Line.
With the Federal Reserve finally tightening after seven years of unprecedented accommodative policy, it is high time to review the health of the U.S. housing market. This article serves as a primer in what will be an ongoing series of articles about the U.S. housing market.
The chart below shows the prices of new single family houses under construction from January 1990 to January 2016. While prices have undoubtedly recovered since 2008, and remain at elevated levels, they have been trending downward since January 2015. The last time this indicator peaked and declined by a similar magnitude was March 2007, a little less than a year before the 2008 recession was officially declared.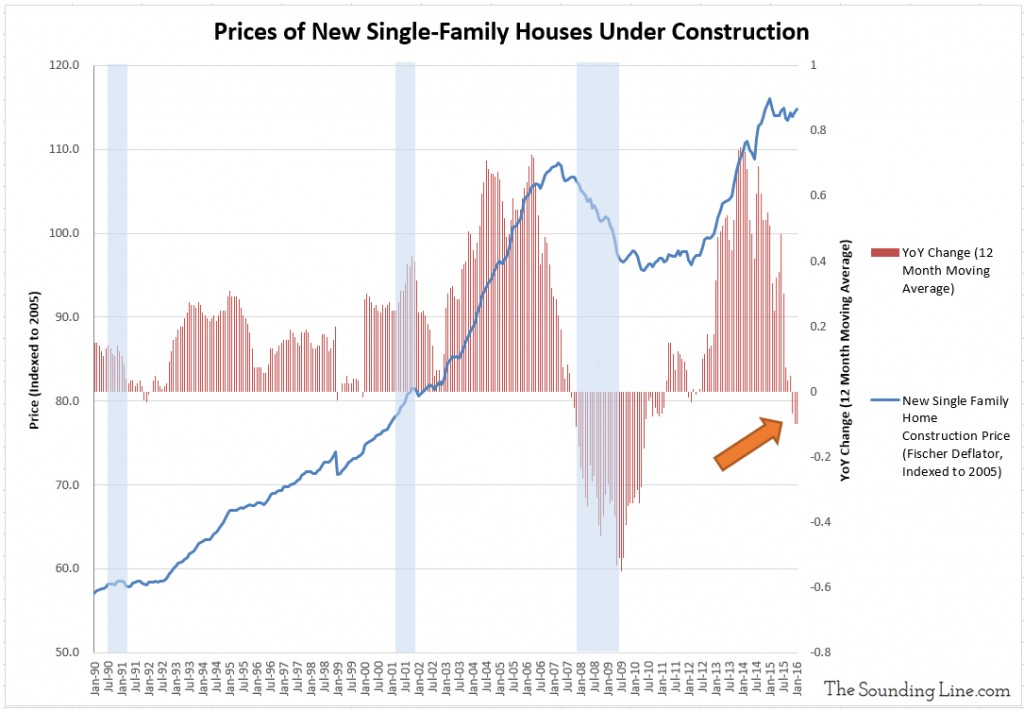 A number of factors, not the least of which includes tightening Fed policy, could explain the recent decline in new single family home prices. We will investigate these factors more deeply in upcoming articles. These articles will explore the effects that the Fed's accommodative policy had on the housing market and whether housing valuations are vulnerable to the Fed's anticipated tightening.
Regardless of the reason for the recent weakness, if artificially low interest rates contributed to the improving demand for housing after the 2008 crisis, this would be a very precarious time to raise interest rates further.