Submitted by Taps Coogan on the 31st of January 2020 to The Sounding Line.
Enjoy The Sounding Line? Click here to subscribe.
Although not widely discussed, the average life expectancy in the US actually declined consecutively in 2015, 2016, and 2017, the longest losing streak since at least 1960.
The primary cause of the decline is spiraling drug overdose fatalities. Official statistics reveal that drug overdoses now kill more Americans every year than car crashes, AIDS at its peak, gun violence at its peak, or the entire Vietnam War. What's more, there is reason to believe that official statistics may be understating the true fatality rate by half. Adding to the problem, ever rising obesity and suicide rates are further weighing on the longevity of Americans.
Fortunately, recently released statistics from the CDC show that the average life expectancy has finally risen again in 2018, as the following chart from Statista.com shows. The improvement is the result of a decline in overdose and cancer deaths. While still lower than the expectancy in 2012, at least it is moving in the right direction again.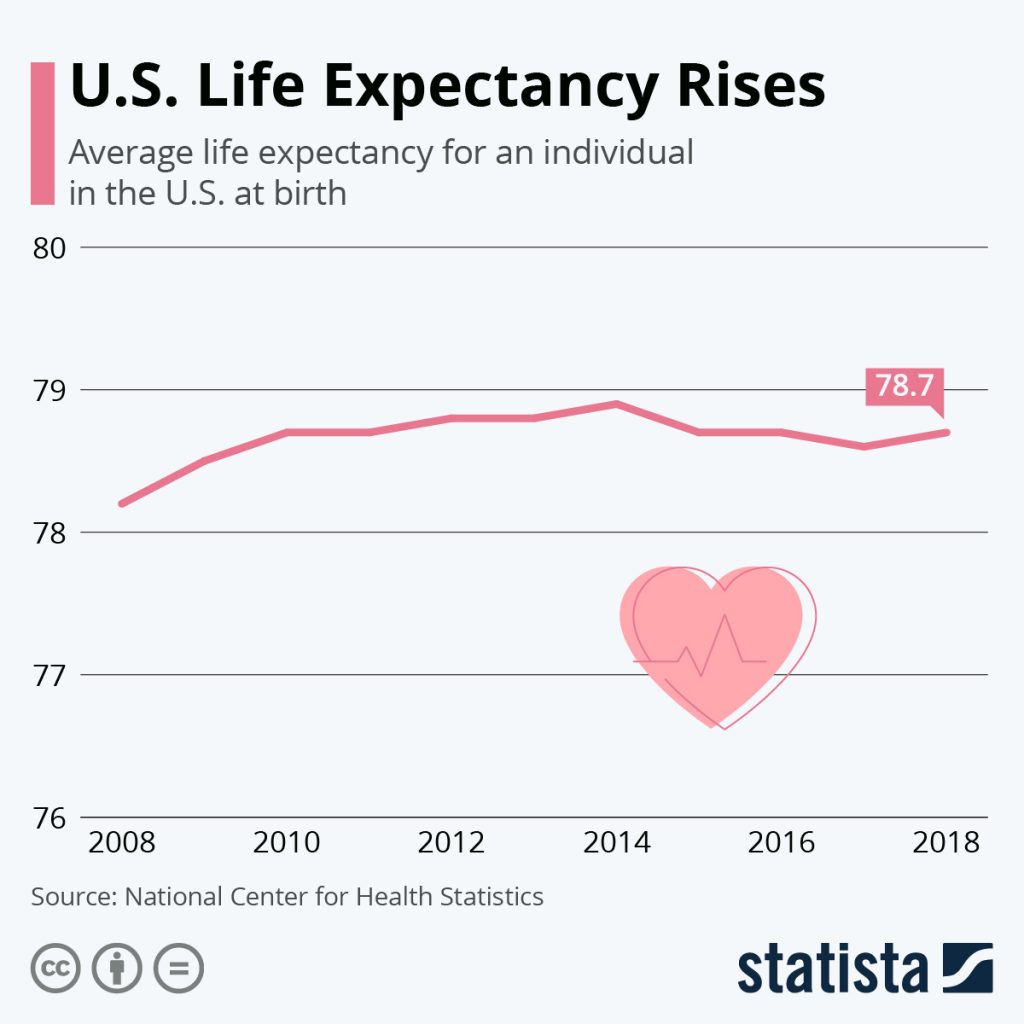 Would you like to be notified when we publish a new article on The Sounding Line? Click here to subscribe for free.