Taps Coogan – June 20th, 2020
Enjoy The Sounding Line? Click here to subscribe
Covid and the ensuing economic lockdowns have hit the used-car market especially hard. During the lockdowns, wholesale used car auctions were canceled or shifted online, leading to a collapse in the volume of cars being bought and sold. Dealer demand also collapsed as their ability to sell was disrupted as end-customer demand froze up. Simultaneously, the collapse in rental car demand pushed rental car companies, a key supplier into the used car market, to try and sell thousands of cars into paralyzed markets.
As J.D. Power notes, used car sale wholesale volumes plunged a whopping 83% compared to pre-virus levels, dropping from around 105,000 cars-a-week to just 18,000. However, by late April, volumes rebounded by to roughly 40% of pre-virus levels.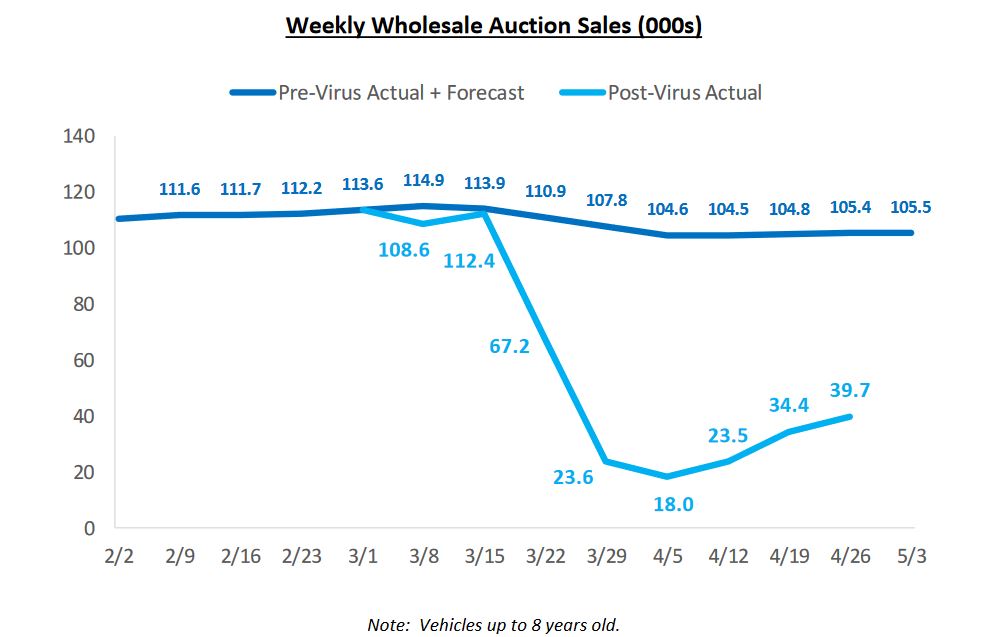 With regard to wholesale prices, J.D. Power saw the first bounce off of the lows by late April, albeit a modest one. Their wholesale price index declined by as much as 15% by mid April and edged up to 'just' 14% lower by late April.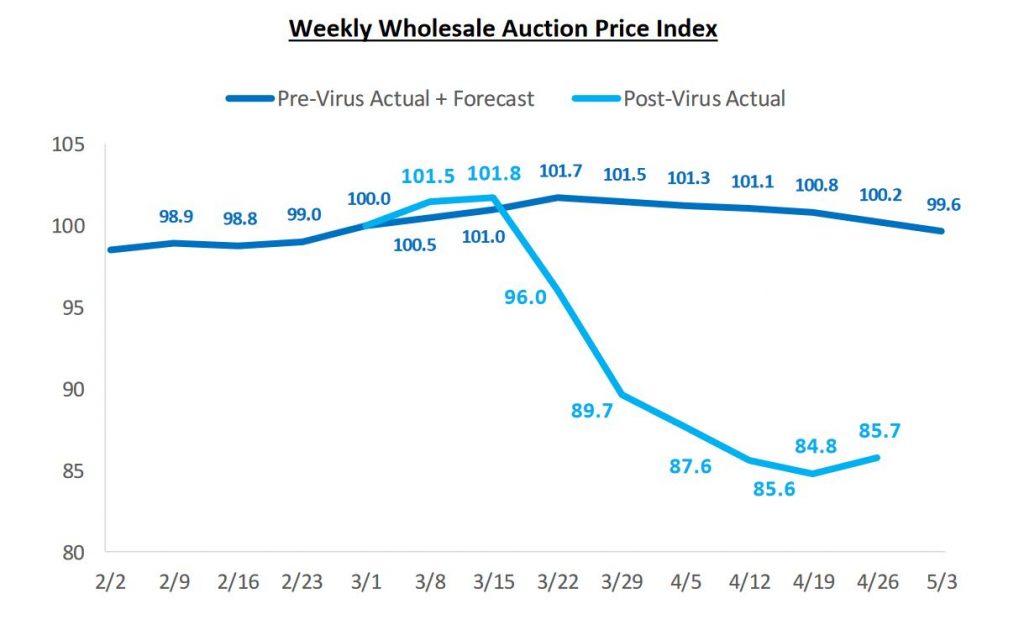 Another more current window into the used car market comes from Manheim, the nation's largest used car auction house. Their Manheim Index is considered a premier metric for measuring used vehicle pricing trends and is adjusted for shifts in the characteristics of vehicles being sold, such as mileage, age, and model. The Manheim Index, which is updated as of mid-June shows that prices have not just recovered, they have already hit a new high.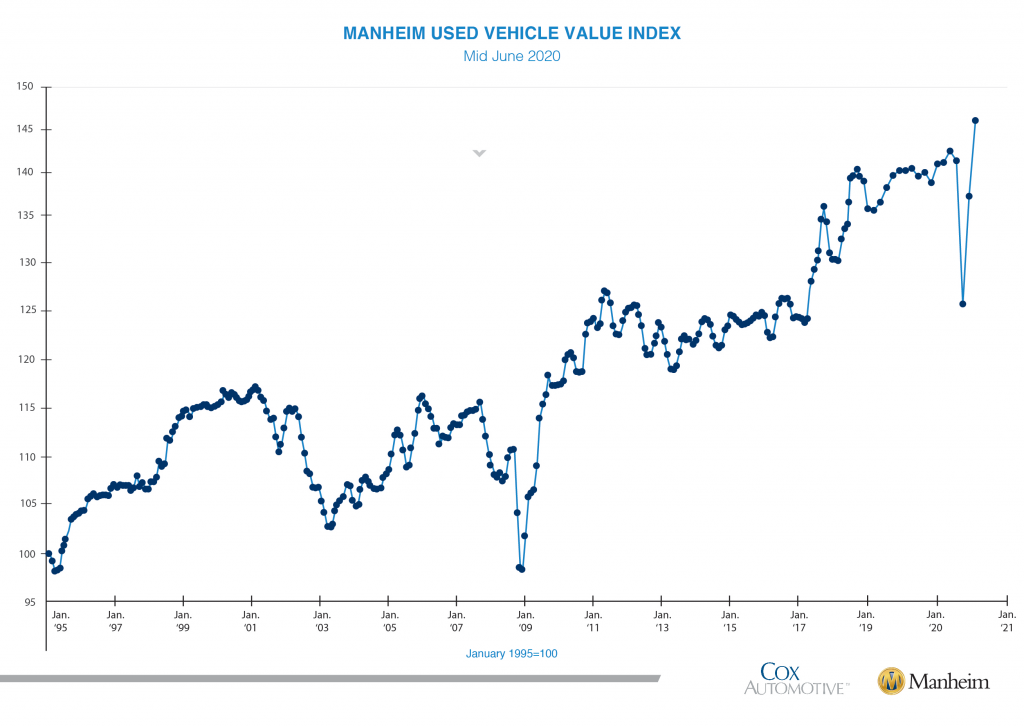 The divergence between the J.D. Power price index and Manheim is open to some interpretation and the all-time high aught to be taken with a grain of salt until more information is known. However, most of the difference simply comes down to the fact that the Manheim data is from mid June, whereas the J.D. Power data is from late April.
Manheim further noted that:
"The weekly price performance in May and June has been more reminiscent of a typical March and April… Normal used retail supply is about 44 days' supply. The most recent seven-day estimate of used retail supply is at 31 days. We estimate that wholesale supply peaked at 149 days on April 9, when normal supply is 23. It was down to 30 days for the most recent seven-day period"
Whatever the exact state of affairs is, it looks like the used car market is recovering better than expected.
Would you like to be notified when we publish a new article on The Sounding Line? Click here to subscribe for free.