Taps Coogan – January 25th, 2021
Enjoy The Sounding Line? Click here to subscribe.
There are many theories explaining the rising inflation of the 1970s. They range from Nixon closing the gold window to failed Soviet grain harvests, demographics, the OPEC oil embargo, and the collapse of major fish stocks.
Another factor to consider is highlighted in the chart below via Monolog Blog: rising transfer payments resulting from the 'War on Poverty.'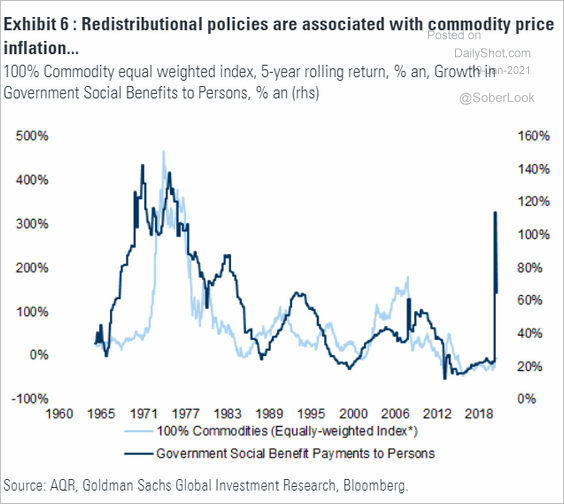 The correlation isn't perfect but it makes some intuitive sense. Give normal people money and they'll buy better food, fix up their house/car, etc… Give banks and investors free-money and they'll buy more financial assets. The first causes commodity inflation, the second causes asset price inflation.
Would you like to be notified when we publish a new article on The Sounding Line? Click here to subscribe for free. The Sounding Line is now ad free and 100% reader supported. Thank you to everyone who has donated.