Taps Coogan – December 12th, 2020
Enjoy The Sounding Line? Click here to subscribe.
The following chart, from Visual Capitalist, shows how much total non-financial debt has increased in major economies around the world since the end of 2019.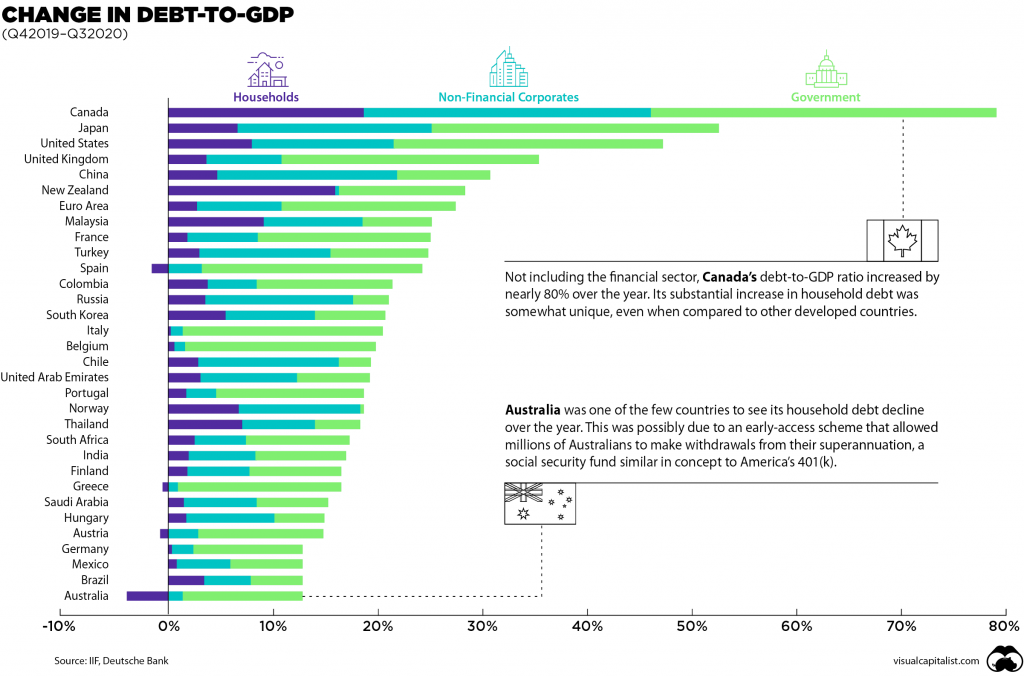 Canada has seen a terrifying 80% increase in its total non-financial debt-to-GDP so far this year, despite already having one of the biggest housing bubbles in the world. Japan and the US come in second and third.
The sharp increases on debt-to-GDP are not only because debt has surged, but because GDP has contracted. The actual dollar value increase in global debt so far this year is estimated at around 8%.
Nearly all estimates point to continued global debt accumulation in excess of growth in 2021 well above pre-Covid trajectories.
Would you like to be notified when we publish a new article on The Sounding Line? Click here to subscribe for free. Also, please consider sharing this article so that we can grow The Sounding Line!