Taps Coogan – March 30th, 2023
Enjoy The Sounding Line? Click here to subscribe for free.
Enjoy The Sounding Line? Click here to subscribe for free.
As the following chart from the Daily Shot via Isabelnet highlights, the Confidence Board's Index of Consumer Expectations minus consumers' current sentiment is showing one of its lowest readings on record.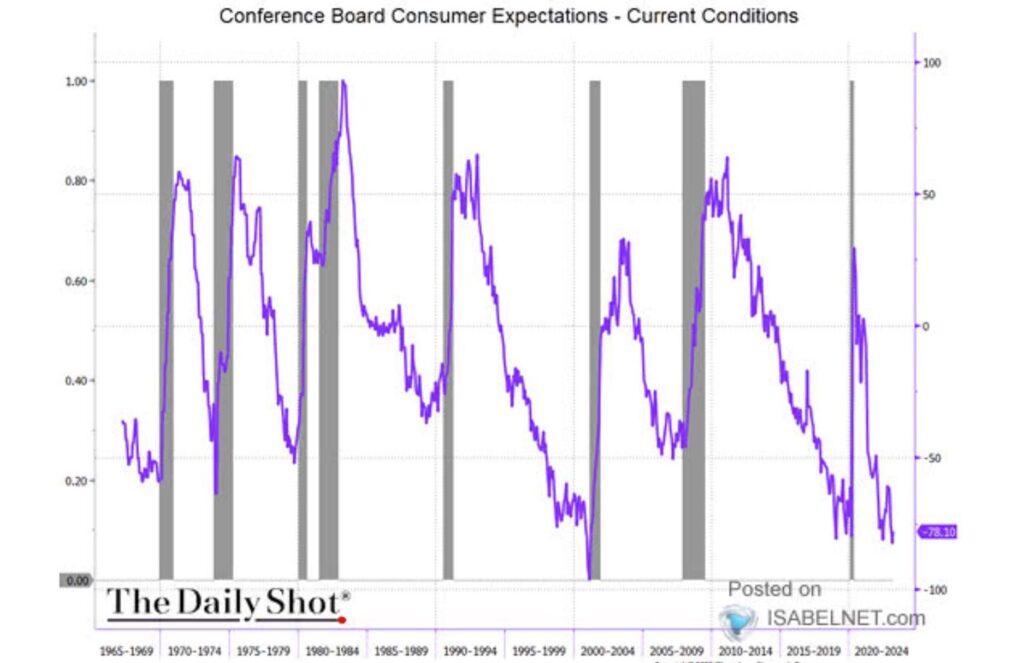 After yield curve inversions, the Confidence Board Expectations minus Current Conditions Index is one of the most consistent leading indicators of recessions, having formed a bottom at negative levels before every recession since the 1960s.
The Confidence Board Top 10 Leading Indicators index is also a strong leading indicator of recessions and is also flashing a warning signal.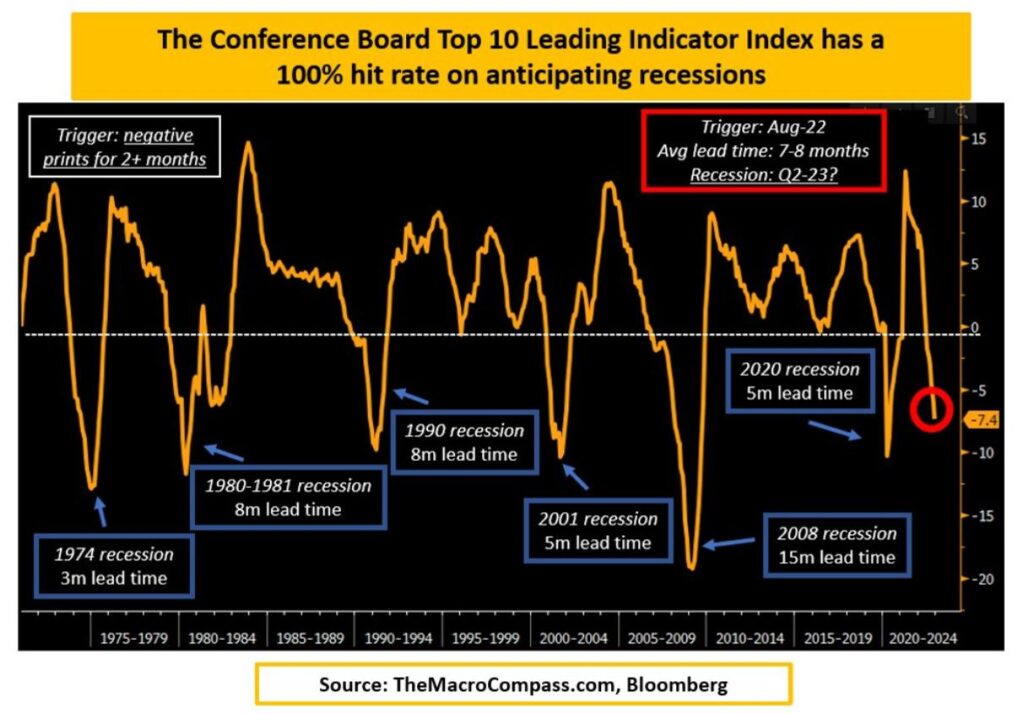 Of course, the yield curve, the gold standard of leading recessions indicators, is also flashing a bright red recession warning.
Despite all the recession warnings and despite the recent banking troubles, markets and labor statistics are holding up pretty well this year. Given that we had a year of bearish action last year and given the Fed has largely finished its tightening cycle, that short term 'strength' seems reasonable and could continue for quite a while, particularly if the Fed pauses.
Nonetheless, the current Fed Funds rate is substantially higher than what is sustainable in this high-debt, low growth, and weak demographic environment. We continue to operate on the assumption that this ends in recession, though not nessearily a severe one.