Taps Coogan – April 8th, 2021
Enjoy The Sounding Line? Click here to subscribe.
Every couple of years margin debt climbs past a new milestone, prompting a slew of stories warning about the imminent risk that it poses to the market. With margin debt surpassing $800 billion for the first time according to FIRNA, now is one of those moments.
Accordingly, every couple of years we post an article looking at the data (here, here). Every time, we arrive at the same conclusion: while margin debt is high, it has yet to show the type of blow-off surge that served as a leading indicator in both the Dot-Com Bubble and the Housing Bubble.
Here is what margin debt looked like during the Dot-Com Bubble. The NYSE Index and Margin debt are both indexed to the start of that bull market: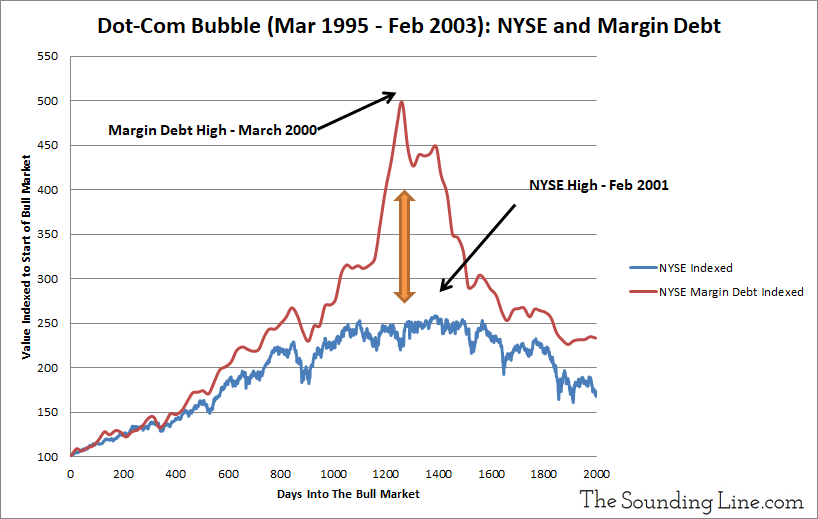 Here is what is looked like during the Housing Bubble, using the same methodology: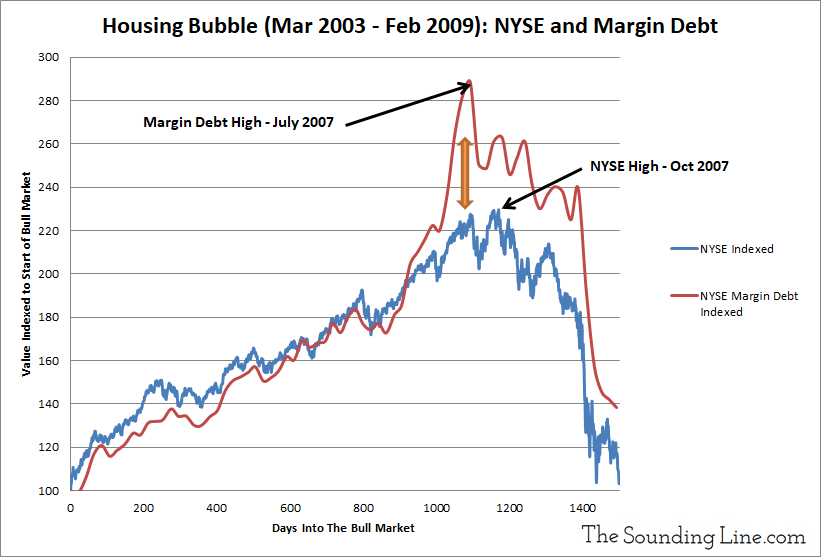 Here is what margin debt looks like as of February 2021, the latest date for which data is available.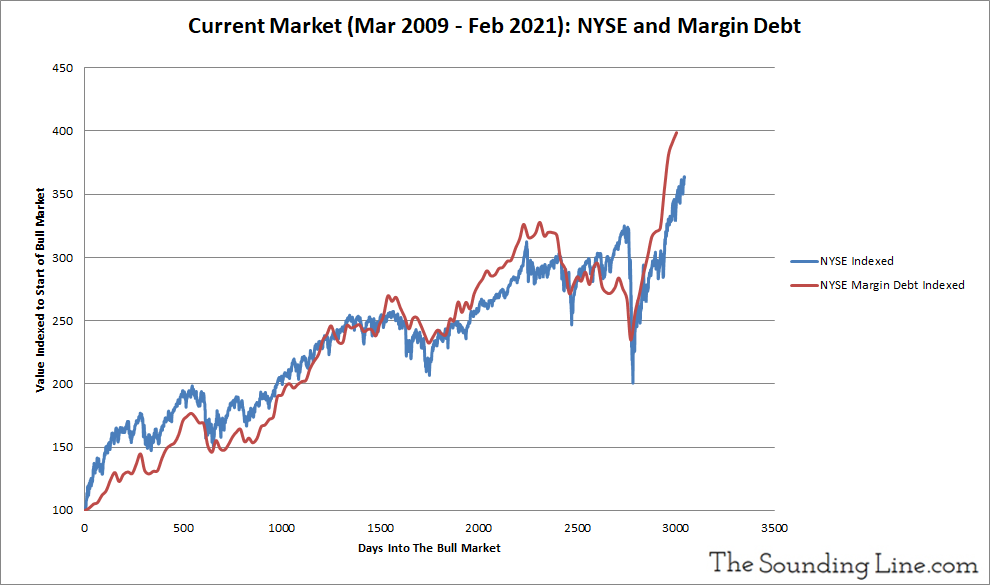 Similar to what we said in early 2019 and 2017, margin debt is currently very elevated and may be starting to form the sort of peak that preceded the popping of the Dot-Com and Housing bubbles. However, it has not yet fully formed such a peak. Yes margin debt has increased rapidly since the Covid outbreak started, but the market has risen rapidly as well and the key sign of margin debt problems in the last two crises was not simply rising margin, but when margin rose far faster than the market. That seems to be starting to occur, but we are early in the process and the gap looks similar to the one in early 2018, which did correspond to some notable market turbulence, though not the start of a major multi-year bear market.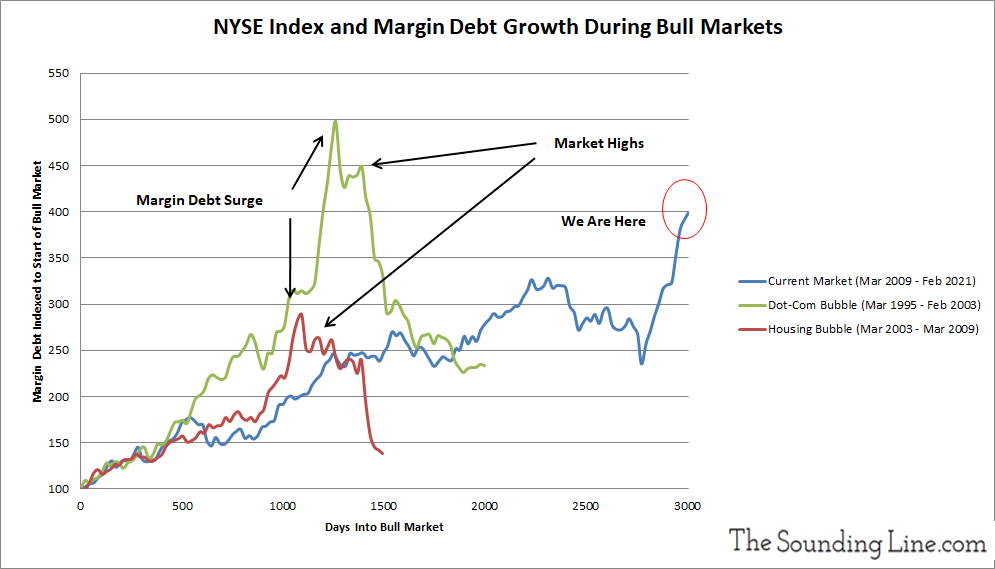 Though obvious margin debt peaks were leading indicators of trouble in the last two market cycles, they do not always proceed bear markets. As such, the absence of an obvious margin debt peak is not a guarantee of anything, particularly given how high overall debt levels are and how long this cycle has lasted.
Would you like to be notified when we publish a new article on The Sounding Line? Click here to subscribe for free. The Sounding Line is now ad free and 100% reader supported. Thank you to everyone who has donated.