Taps Coogan – April 7th, 2021
Enjoy The Sounding Line? Click here to subscribe.
Once considered a major player in the smartphone race, LG has officially exited the smartphone business for good after years of declining sales and major financial loses in the sector. The LG exit is the latest in a long running saga of non-Chinese phone companies throwing in the towel (or fading into irrelevance) amid vicious competition. Others include: Motorola (bought by Chinese company Lonovo), Blackberry, Nokia, Sony, HTC, Microsoft, etc…
As the following chart from Statista reveals, after LG's exit, eight of the top ten global smartphone brands will be Chinese. Of the remaining two, ESG champion Apple makes virtually all of its phones in dystopian Chinese dormitory-style sweatshops with anti-suicide nets installed on the windows. That means that Samsung, which has closed all of its smartphone factories in China, is the only major smartphone brand left on Planet Earth that is not Chinese owned or predominantly Chinese made. Unfortunately, Samsung lost 14% market share in 2020.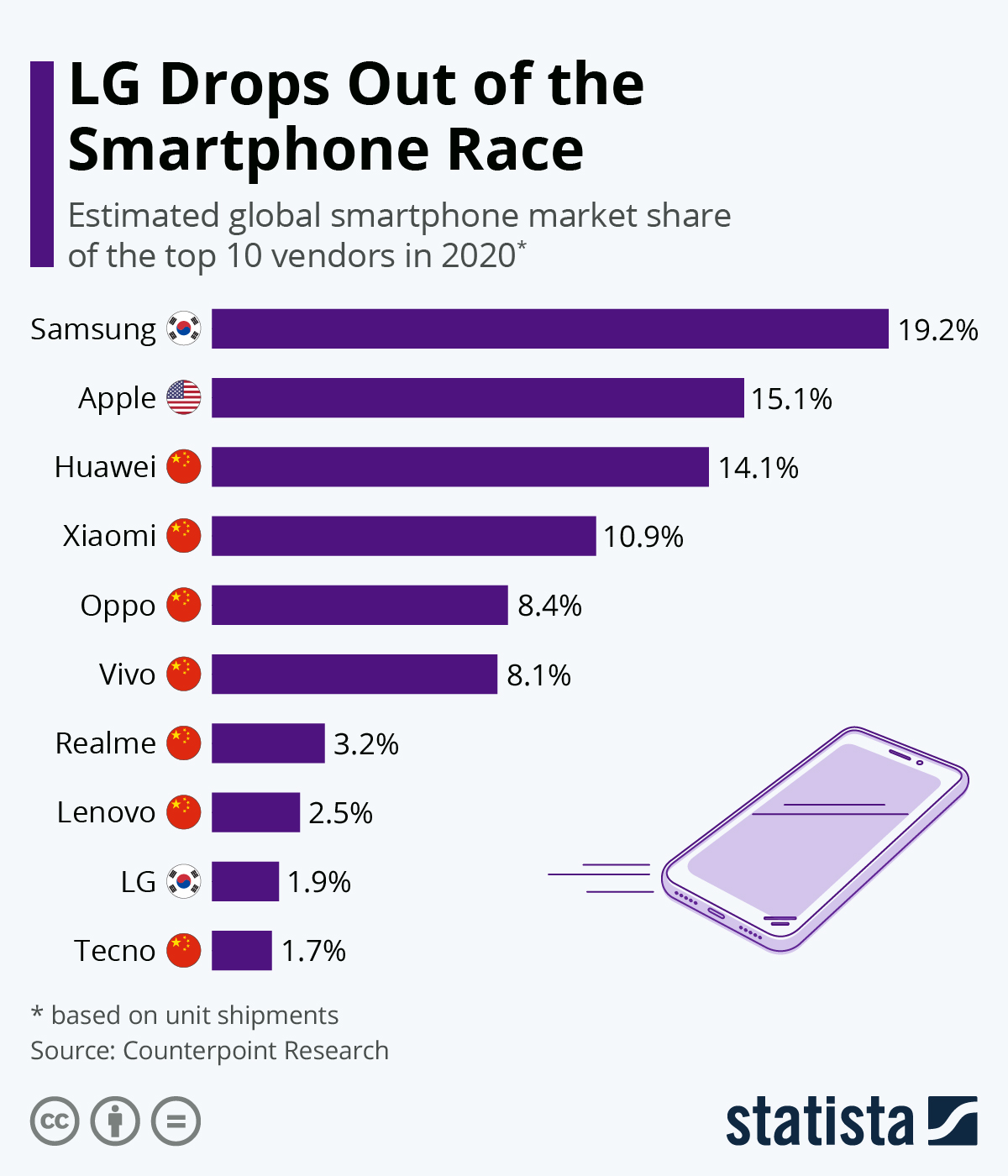 Would you like to be notified when we publish a new article on The Sounding Line? Click here to subscribe for free. The Sounding Line is now ad free and 100% reader supported. Thank you to everyone who has donated.