Taps Coogan – May 12th, 2023
Enjoy The Sounding Line? Click here to subscribe for free.
While not particularly high from a historic standpoint, overall delinquency rates in Canada have started to rise, as the following chart from the Royal Bank of Canada highlights.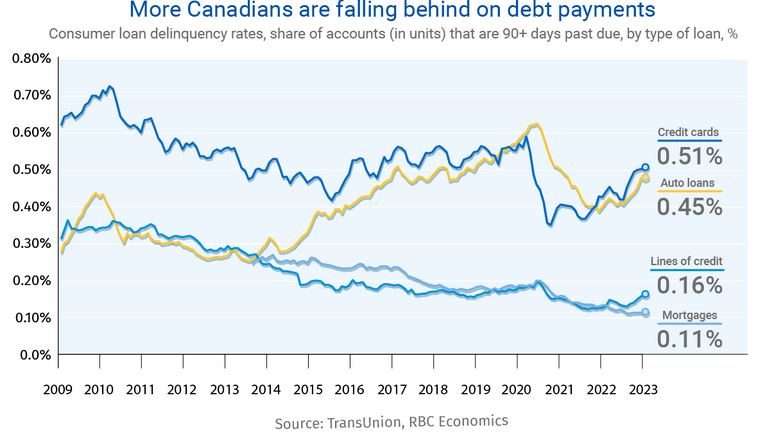 Meanwhile, the number of proposals by Canadians to negotiate alternative arrangements to restructure debts under Canada's Bankruptcy and Insolvency Act has surged 36% from a year ago, hitting an all time high. Via Bloomberg: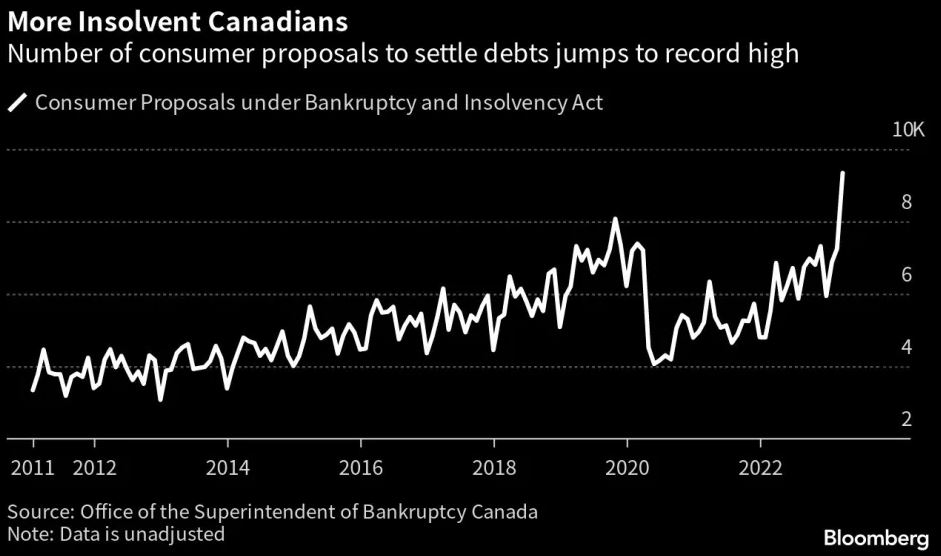 The implication of the two charts together is that Canadians are requesting debt restructuring under bankruptcy law at the highest rate since the Global Financial Crisis and that lenders are largely accommodating those requests – presumably via extending amortization periods, avoiding formal delinquencies for now.