Taps Coogan – May 11th, 2023
Enjoy The Sounding Line? Click here to subscribe for free.
The following chart, from Andreas Steno Larsen, highlights the implosion in demand for credit.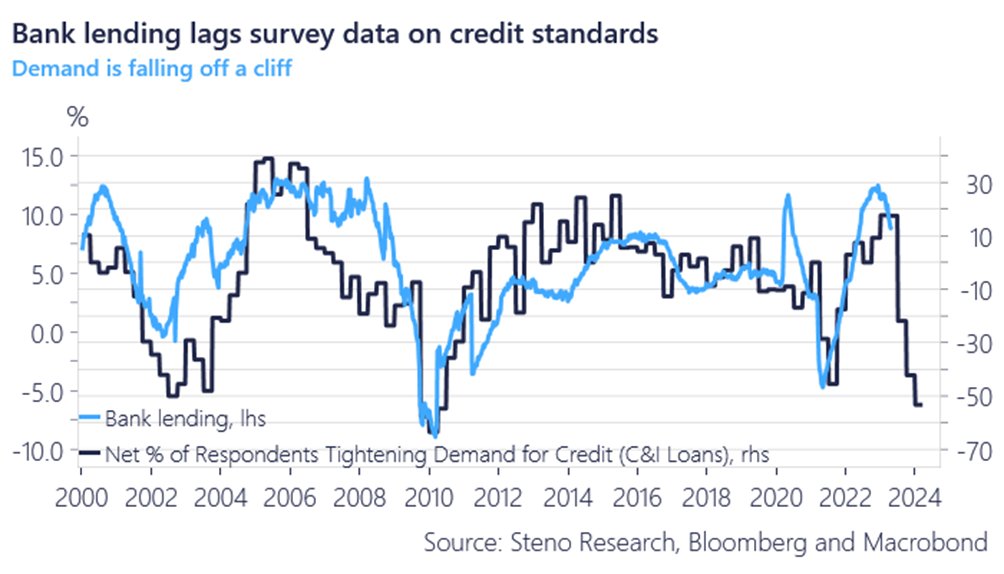 Based on the underlying Loan Officer Survey results (PDF), a substantial majority of loan officers are reporting weakening demand for credit and less than 10% are seeing increasing demand.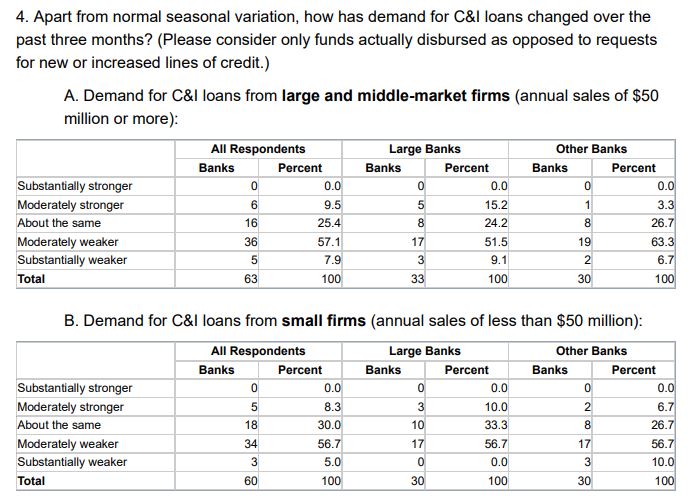 As the first chart highlights, one should expect overall bank lending to decline substantially in the coming months, something which has typically been associated with recessions and significant declines in the rate of inflation.