Submitted by Taps Coogan on the 10th of June 2017 to The Sounding Line.
Enjoy The Sounding Line? Click here to subscribe.
There have been dramatic changes in the composition of debt in the US since the housing bubble popped in 2008. Whereas household debt was once the largest and fastest growing element of debt in the US, that all changed with the popping of the housing bubble and the financial crisis that followed. As the following chart shows, the 2008 financial crisis and recession appears to have left an indelible mark on households, which continue to deleverage relative to the size of the economy (though absolute debt levels have risen). In its place, the suppression of interest rates and quantitative easing programs, combined with excessive government deficit spending, have created a new bubble of far greater proportions: government debt. Just like the housing bubble poised the greatest risks to the US economy in the late 2000s, it is government debt, and the seemingly unanswerable question of how to orderly unwind it, that pose the great risks today.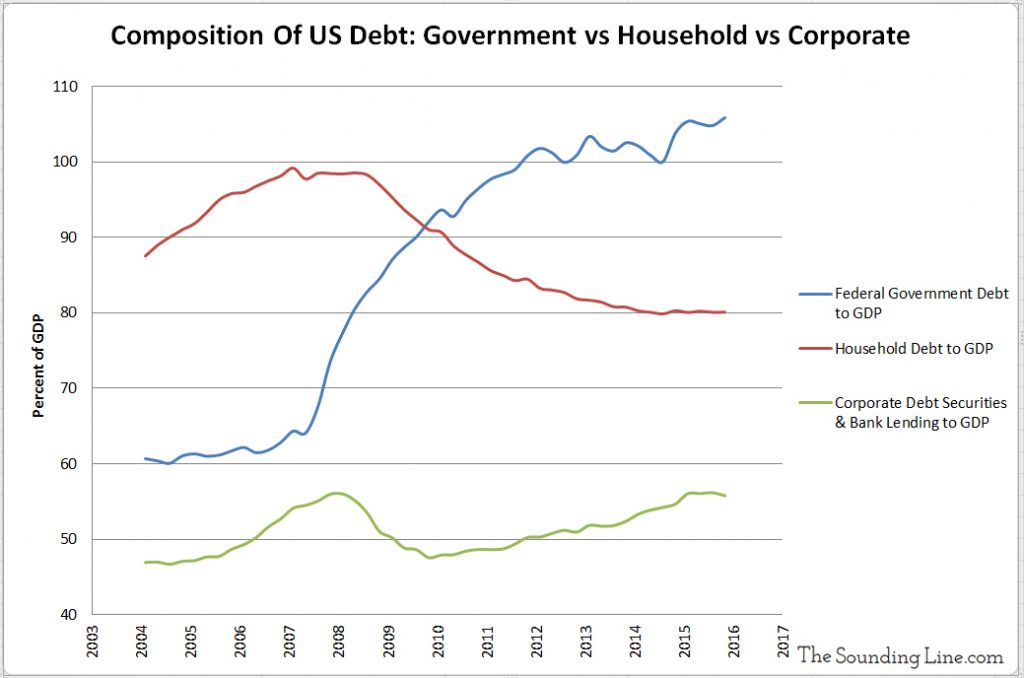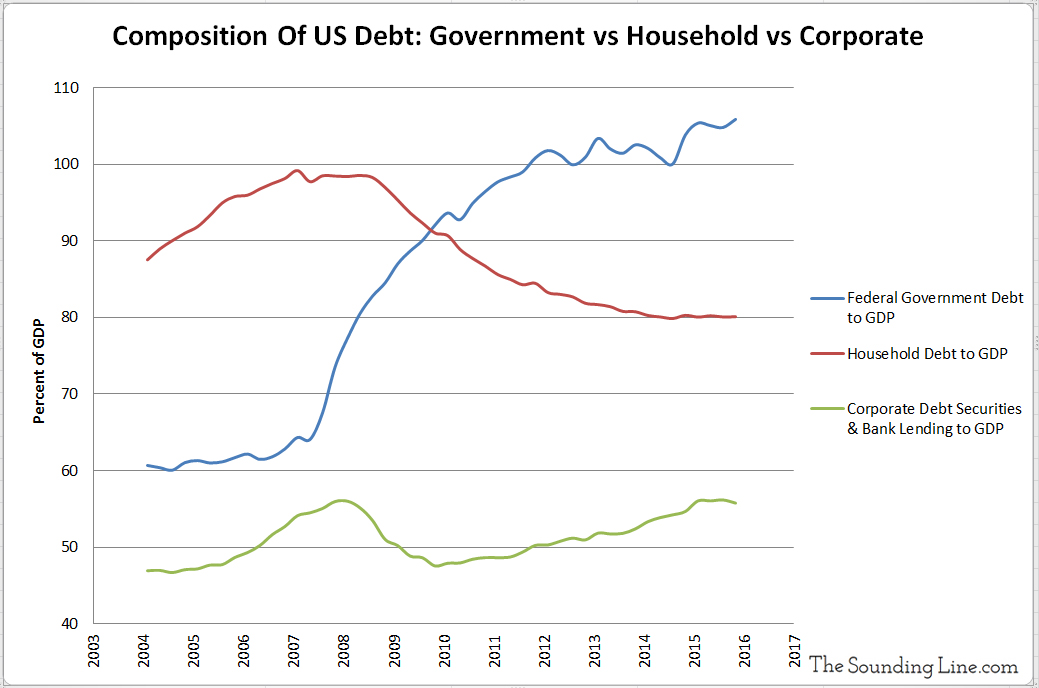 If you would like to be updated via email when we post a new article, please click here. It's free and we won't send any promotional materials.