In our recent post about the changing ownership of US stocks, we discussed the increasing share of the US stock market owned by mutual funds, foreign investors, and ETFs, at the expense of US households. To supplement that discussion, we present the following chart which shows cumulative net purchases of US corporate equity since March of 2009.
ETFs have been the largest cumulative purchasers of US corporate equity, having purchased over $4 trillion. ETFs have now surpassed foreign investors which began to reduce holdings in mid-2014 and mutual funds which began to sell in September 2015. Households have been the biggest sellers of the market until late 2012 when they began to reverse course and modestly buy into the market. Pension funds and government retirement funds have been consistent sellers.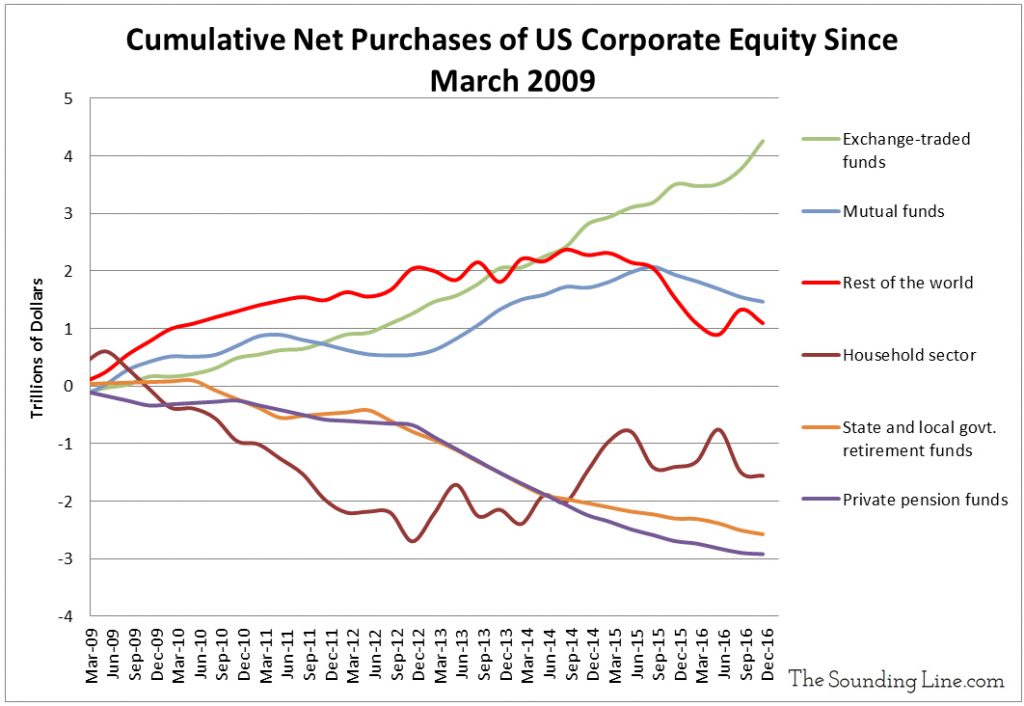 P.S. If you would like to be updated via email when we post a new article, please click here. It's free and we won't send any promotional materials.