Taps Coogan – August 28th, 2023
Enjoy The Sounding Line? Click here to subscribe for free.
We a few weeks ago we noted that the only major category of Chinese exports that is still seeing growth this year has been the auto sector. While an outlier among industries, that growth has been enough to officially propel China's into the position of the world's largest car exporter, as the following chart via Acemaxx Analytics highlights:
#China is now the world's top #auto exporter, chart @TS_Lombard pic.twitter.com/tzMhgcMbnQ

— ACEMAXX ANALYTICS (@acemaxx) August 28, 2023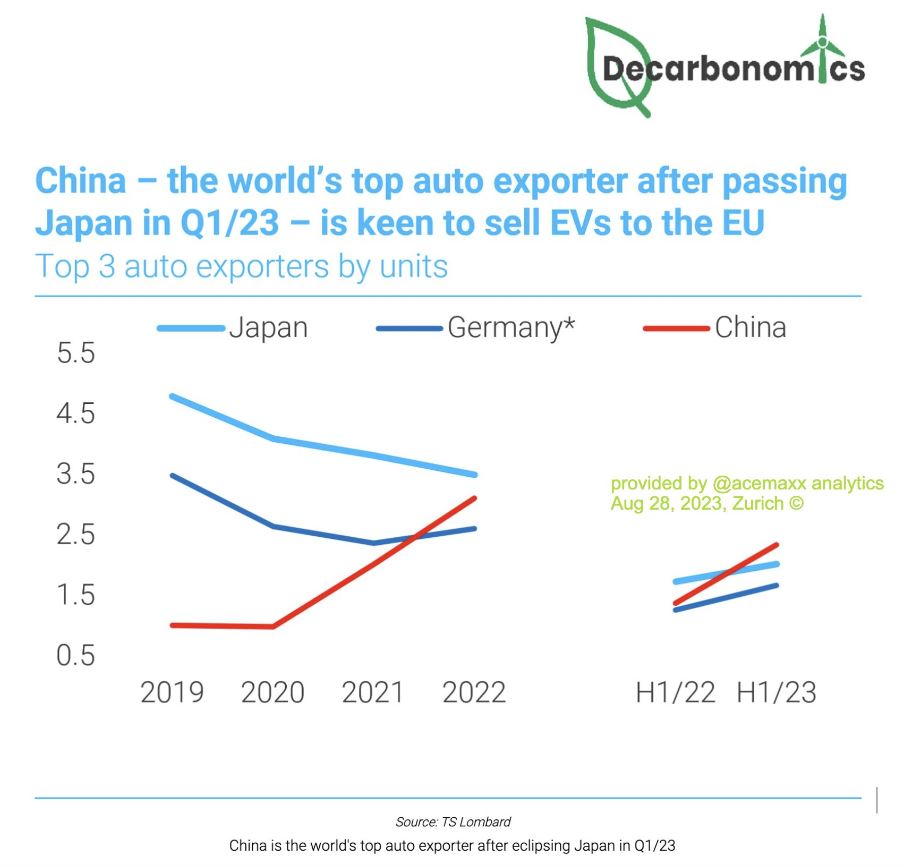 Just a couple years ago, China was a relatively secondary player in the auto export industry, however the rapid growth in demand (and subsidies) for electric vehicles, where China is by far the dominant global manufacturer, as propelled them forward. While most Chinese auto exports are heading to developing markets, Chinese companies have bought a number of Western Brands (Volvo, MG, Lotus, etc…) and a number of Western brands (VW, GM, Tesla, etc…) manufacture and export from China and market penetration, particularly in the EU, is increasing.