Taps Coogan – June 28th, 2022
Enjoy The Sounding Line? Click here to subscribe for free.
The following two charts, from Bloomberg, highlight what is presumably the beginning of the end of China's legendary real-estate bubble.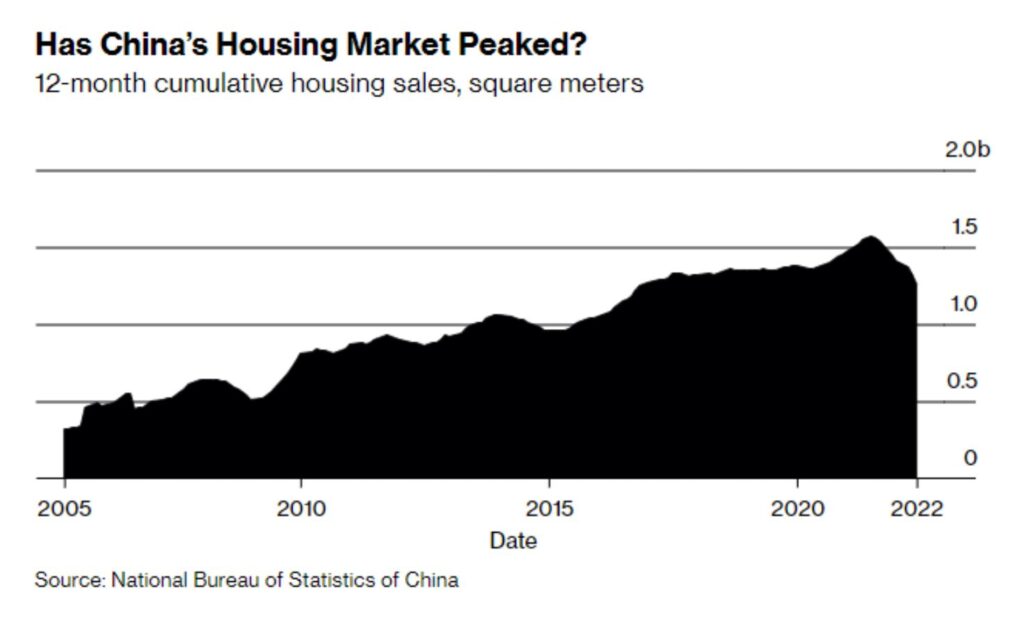 Chinese residential building sales are down nearly 50% year-over-year and the overall volume of housing sales (by square meter) is down notably since the 2021 peak.
China's population has peaked this year and the country is likely to become one-of-if-not-the fastest shrinking populations in the world due to very low fertility rates, net emigration, and a huge gender imbalance.
Given how central real-estate development is to China's economy and how unproductive its turn towards harder forms of socialism and authoritarianism under Xi Jinping have been, we're likely seeing the end of China's golden era.
Of course, with Xi Jinping pledging "forceful" economic support in the runup to his appointment as leader for life later this year, China is in the midst of a counter-trend rebound that could last the balance of the year.
Would you like to be notified when we publish a new article on The Sounding Line? Click here to subscribe for free.