Taps Coogan – January 16th, 2023
Enjoy The Sounding Line? Click here to subscribe for free.
Much like household debt servicing costs, non-financial corporate debt servicing costs remain near historical lows despite high nominal debt levels and rising interest rates. Via Acemaxx Analytics: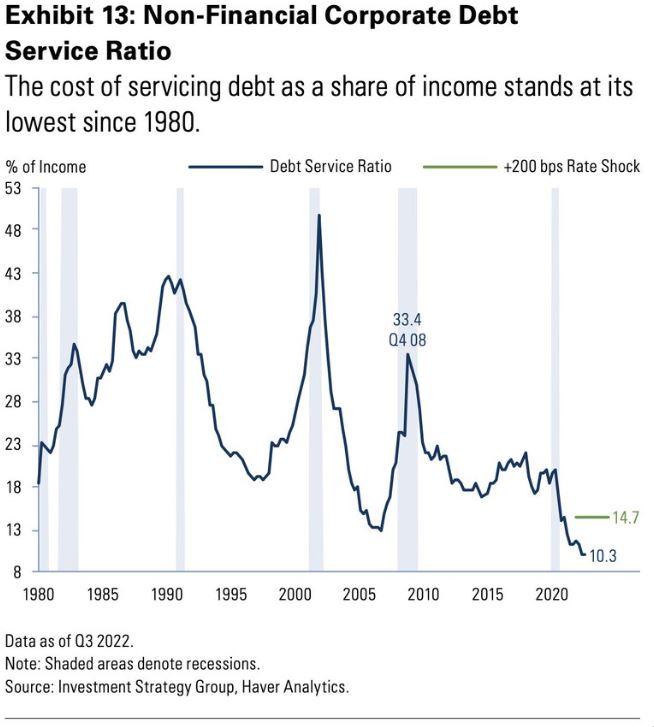 The fact that corporate debt servicing was still making historic lows in the third quarter is because of the huge stock of debt borrowed at historically low rates over the past decade and inflation boosting nominal corporate income. Additionally, companies slowed down new borrowing as rates rocketed higher in 2022.
Given that investment grade corporate bond rates rose from ~2% in 2021 to nearly 6% in 2022, the highest levels in over a decade, debt servicing cost will begin to rise. However, this indicator is a reminder that there may be more time on the clock than some people imagine before we enter a conventional corporate-earnings/labor-market recession.