Taps Coogan – January 15th, 2023
Enjoy The Sounding Line? Click here to subscribe for free.
The recent announcement of a potentially large rare-earth element (REE) deposit in Sweden has once again highlighted the high concentration of the REE supply chain in China. Along those lines, the following chart, from Statista, shows how China dominates the mine production of REEs.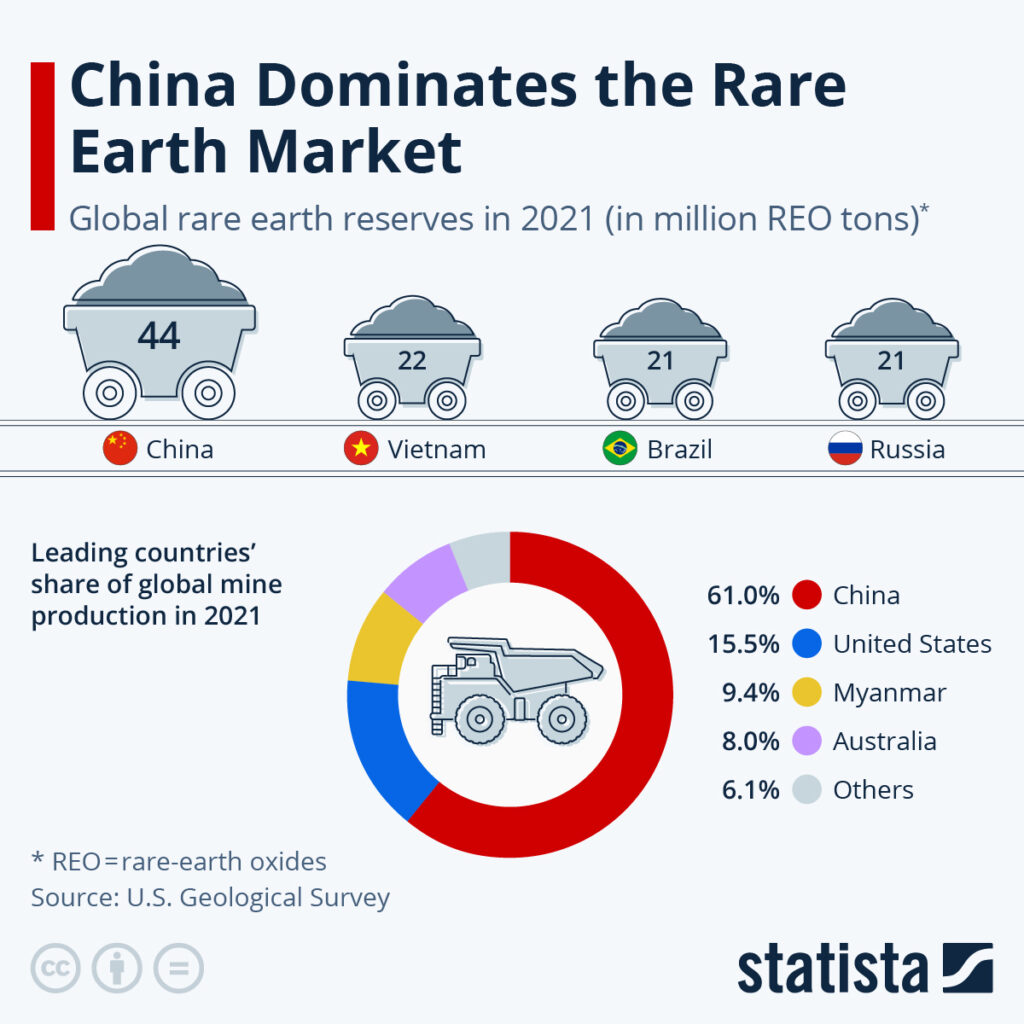 More than just producing 61% of REE mine output, China controls roughly 85% of global REE processing, and 92% of REE magnet production. Indeed, there are only a couple of sites processing the minerals and magnets outside China.
It's estimated that if Sweden's REE deposit is eventually exploited, it may be 10 to 15 years before commercial mine operations would start.