Submitted by Taps Coogan on the 30th of March 2020 to The Sounding Line.
Enjoy The Sounding Line? Click here to subscribe.
The plateauing in new Coronavirus cases in Italy, which we first noted back on March 25th, continues to hold. It looks like the quarantine measures that were enacted on March 9th are finally showing some results.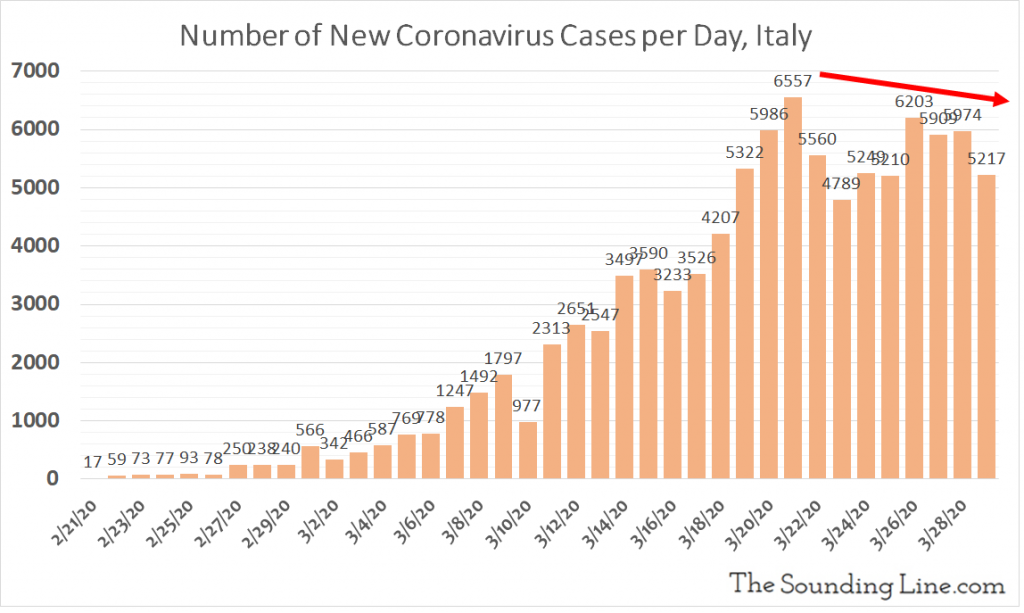 While it is still to early to know with confidence, it appears that Spain may be the next Western country to see some plateauing in new cases. While the outbreak in Spain has received less publicity than the one in Italy, Spain has the fourth largest outbreak in the world (over 80,00 confirmed cases) and the worst on a per capita basis for a populous country. Encouragingly, the number of new cases found in Spain has now fallen for three consecutive days.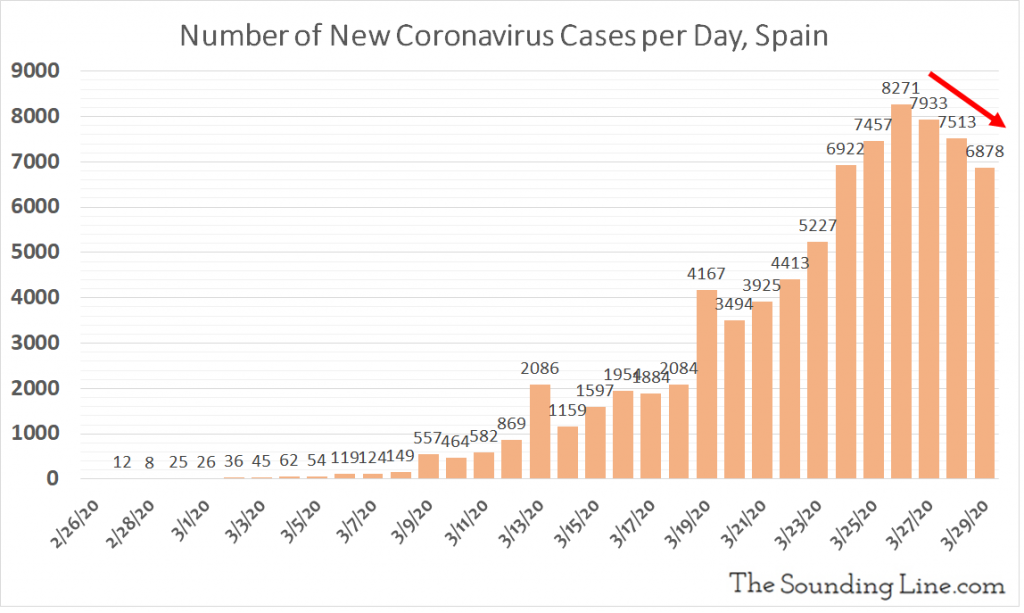 We also noted on the 25th of March that "Globally, there has not yet been a plateauing in new cases, though there has been a plateauing in the rate of growth of total cases over the last few days… It doesn't mean that the outbreak is getting better so much as it means that the outbreak has stopped getting worse at an accelerating pace for a few days."
In the subsequent five days, the plateauing in the growth rate of the total global case count has held up.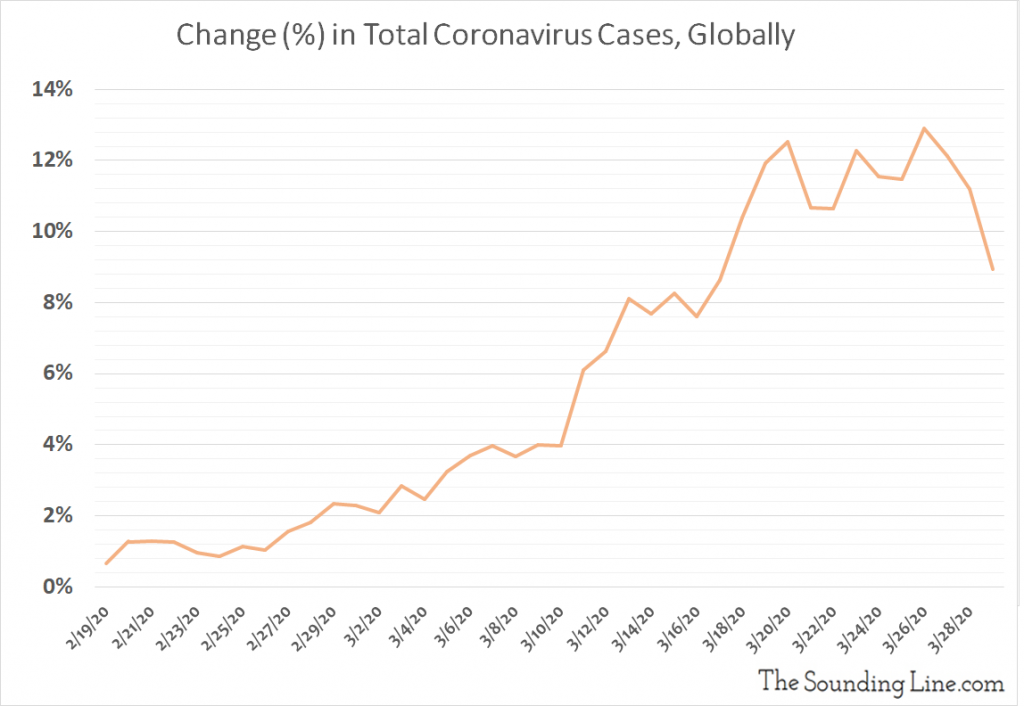 It is too early to drawn any major conclusions from the chart above, but it does suggest that the outbreak is losing some momentum globally. With billions of people around the world under some form of quarantine for the last couple weeks, that does make some intuitive sense.
Would you like to be notified when we publish a new article on The Sounding Line? Click here to subscribe for free.