Taps Coogan – December 15th, 2020
Enjoy The Sounding Line? Click here to subscribe.
From Deutsche Bank via Isabelnet, the following chart shows excess liquidity compared to year-over-year growth in the S&P 500 PE ratio.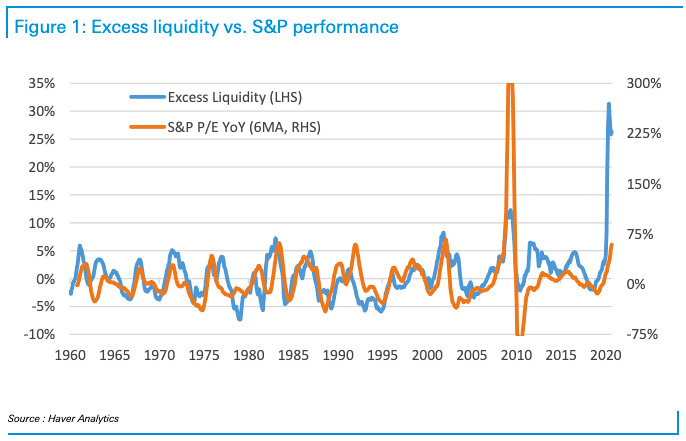 Historically, there has been a reasonable degree of correlation between excess liquidity and growth in the PE ratio of the S&P 500. Somewhat counter-intuitively, the jump in excess liquidity during the Global Financial Crisis produced a record PE surge during the recession and bear market as prices fell faster than earnings. Today's much larger surge in excess liquidity occurs during a recession but in a bull market. Will the PE continue to rise in proportion or has the magnitude of the liquidity injection short-circuited the relationship?
Would you like to be notified when we publish a new article on The Sounding Line? Click here to subscribe for free. Also, please consider sharing this article so that we can grow The Sounding Line!