Taps Coogan – January 21st, 2023
Enjoy The Sounding Line? Click here to subscribe for free.
As we have frequently discussed, the spike in the savings rate in 2020 and 2021 from the lockdowns and free-money giveaways has completely reversed, with the savings rate now plumbing record lows.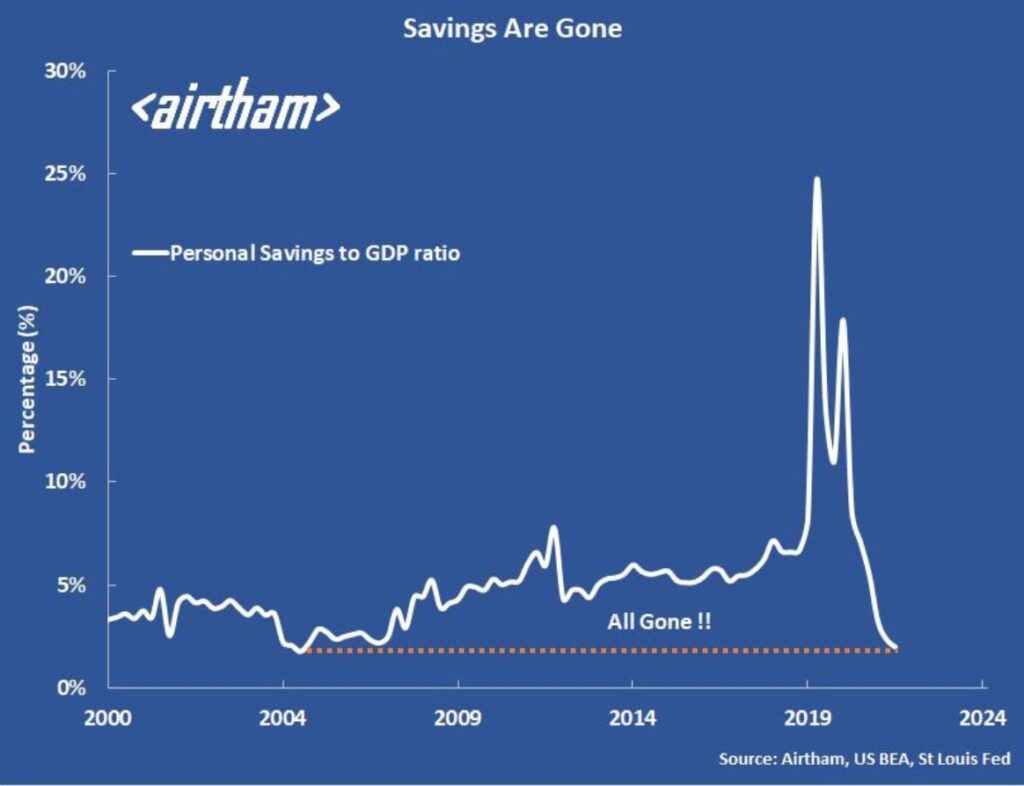 However, there is a narrative going around that even though the flow of savings has plunged, consumers have not yet burned through the entire stock of excess savings built up in the last couple of years.
An example of such an analysis is shown in the chart below, courtesy of Acemaxx Analytics, which suggests that excess savings about the pre-Covid trend still amount to nearly $1 trillion. Other analyses suggest the number may be about $1.5 trillion.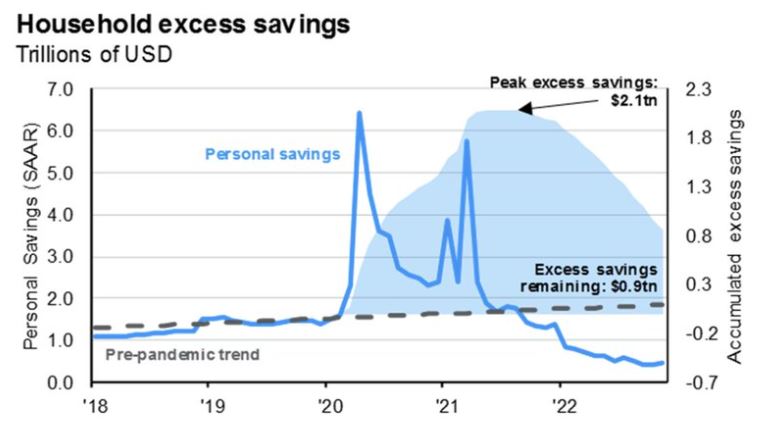 While that's entirely plausible, the idea that we still have roughly a trillion dollars of excess savings left to burn is overlooking one thing: inflation.
One of the more tedious economic theories out there is the idea that consumers spend their money faster and save less when confronted by inflation. Sure, nominal consumer spending rises during times of inflation (that's nearly definitional), however so does the savings rate. Point in case, consumer prices rose roughly 900% from 1970 to 1990 whereas nominal personal savings increased by roughly 2,630%. Consumers save more when they are worried about the future, regardless of if there is inflation or not.
While consumers have burned through some of the truly excessive savings built up from the last couple years, given today's dismal consumer confidence, extrapolating to a trendline from the pre-Covid era is going to lead to a false sense of security about the resilience of consumer spending.