Taps Coogan – June 30th, 2022
Enjoy The Sounding Line? Click here to subscribe for free.
The following chart, via Tiho Brkan, details the American Association of Individual Investors (AAII) Bears Index. It shows the percentage of respondents to a sentiment survey that report a bearish outlook for market returns.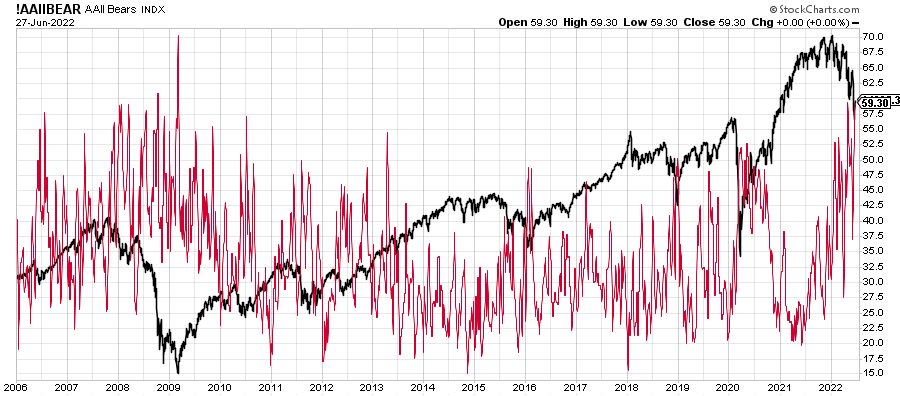 For the week ending June 22nd, the results showed 59.3% of respondents showing a bearish outlook. That represents the highest percentage of bears (baring a 59.4% reading in April) since the absolute depths of the Global Financial Crisis when the S&P 500 was down over 50%, several of the world's largest financial intuitions had failed or come close to failure, the unemployment rate was above 8%, and the global economy had been in recession for over a year.
Sentiment was roughly this bearish right before the most intense part of the late-2008 selloff started and then got even more negative in the spring of 2009, so don't doubt that things can get worse. Indeed, without capitulation lows or a monetary policy pivot yet in sight, it seems reasonable to assume things will get worse, but sentiment is already reflecting quite a bit of bad news.
Would you like to be notified when we publish a new article on The Sounding Line? Click here to subscribe for free.