Taps Coogan – May 5th, 2023
Enjoy The Sounding Line? Click here to subscribe for free.
The following chart, from Charlie Bilello, highlights the fact that while investors remain overwhelmingly pessimistic about markets and the economy, first quarter S&P 500 earnings (89% of them have been reported) actually showed 8% year-over-year growth, quite an impressive feat given the sky high earnings last year.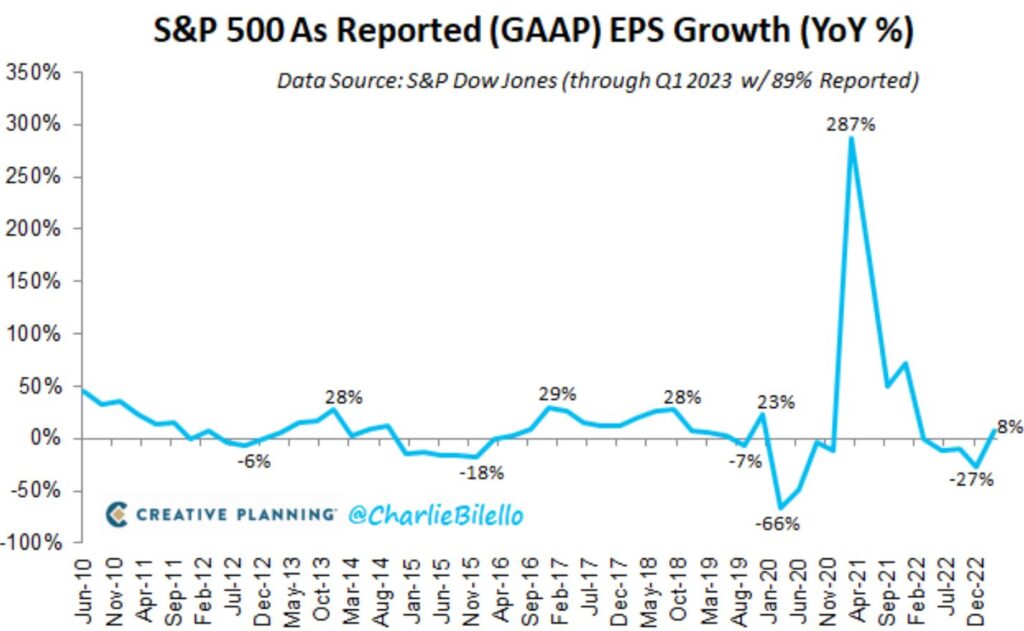 As a reminder, corporate earnings rose roughly 50% between 2019 and 2022.