Taps Coogan – October 9th, 2021
Enjoy The Sounding Line? Click here to subscribe for free.
The historic spike in natural gas prices currently building in Europe and Asia has many causes, the most fundamental of which is a bewildering inability of return-to-nature policy makers to understand the difference between dispatchable and non-dispatchable power.
However, specifically for the EU, geopolitics are at play as well, as the following chart from Marcos De Marchi highlights.
Gazprom Natural Gas Storage Levels in Germany, Austria, and the Netherlands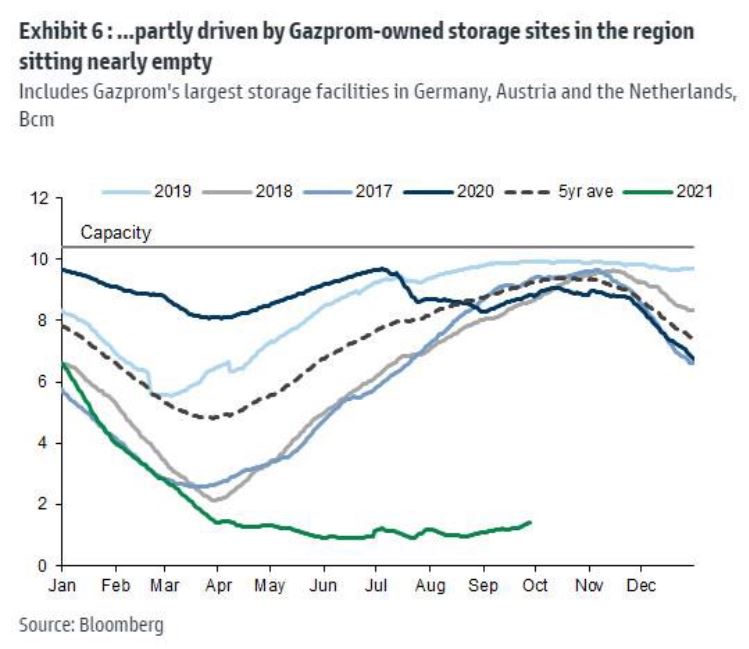 As we have noted before, the EU actually has significant excess natural gas import capacity. The rise in European natural gas prices isn't so much about the EU's inability to import sufficient gas as a global imbalance between supply and demand of the fuel itself. Remember, gas prices are just as high in Asia, and cargos are actually being re-exported from Europe to Asia at a record pace. Even Russian gas inventories are tight.
Within that context, the Nordstream 2 pipeline is expected to come online this winter and permitting and negotiations with Russia for a long-term supply contract must be completed. In light of the EU's growing LNG import capacity and the TAP pipeline coming online last year to bring in gas from Azerbaijan, it's hard to view Nordstream 2 as much more than a thinly veiled attempt to re-route existing gas flows away from Ukraine for geopolitical reasons. Hence, some extra motivation is needed to close the deal.
While the EU is not import capacity constrained, it does rely on excess natural gas imported during the low demand season, and stored underground, to make it through peak winter demand. The US, the world's top natural gas producer, does the same thing as natural gas demand is highly seasonal but production is not. Again, this is not a function of import capacity constraints, it's a function of production constraints.
US Natural Gas Storage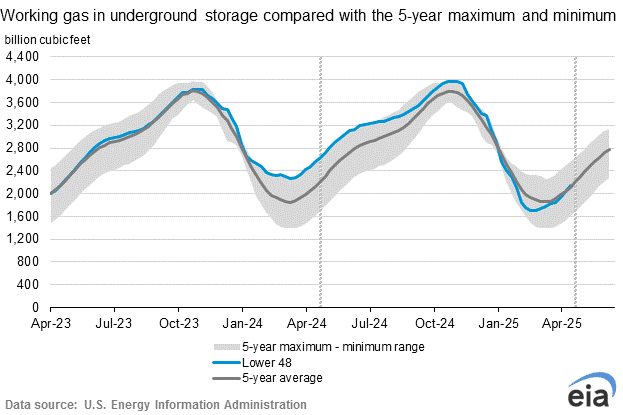 Some of the EU's storage happens to be managed by Gazprom. So, Gazprom is turning the screws on the EU heading into the Nordstream 2 finalization by leaving storage sites empty and ensuring that there is added urgency around gas supplies.
They are hoping that policy makers don't understand the difference between the real constraint, global supply, and the perceived constraint: pipeline capacity. Heck, Russia isn't even fully using its existing pipeline export capacity to the EU.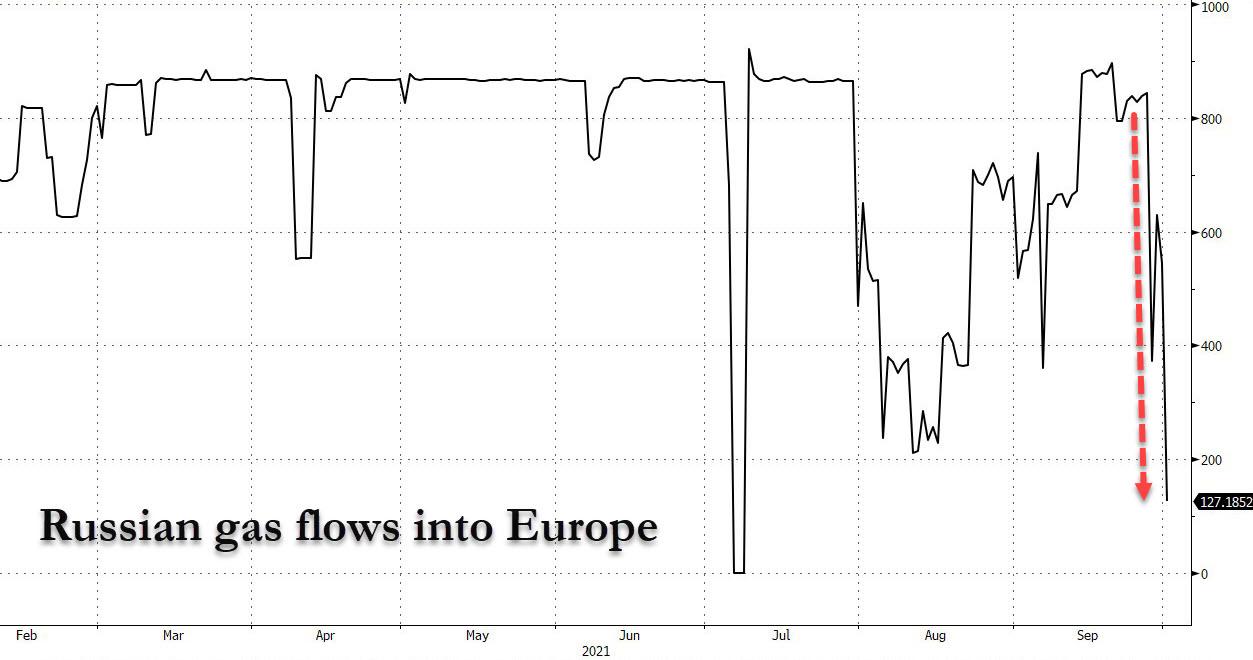 Frankly, counting on the inability of policy makers to understand what's actually going on when they can't even figure out why solar farms won't heat their homes on a cold winter night is a fairly good strategy.
Would you like to be notified when we publish a new article on The Sounding Line? Click here to subscribe for free.