Taps Coogan – October 9th, 2021
Enjoy The Sounding Line? Click here to subscribe for free.
After balking at calls of remove even the slightest degree of stimulus over the past six months amid high inflation, soaring home prices, and searing 6%+ GDP growth, the Fed has finally chosen this winter to begin tapering its QE program.
Right on time, the Atlanta Fed's GDPNow estimate of current real GDP growth has cratered to just 1.3% as of October 8th, down from over 3% in September and over 6% in August. The latest leg lower in the forecast is a result of surging imports, weak exports, and weakening fixed investment. The only 'silver lining' is that the Fed's GDPNow estimates aren't particularly accurate…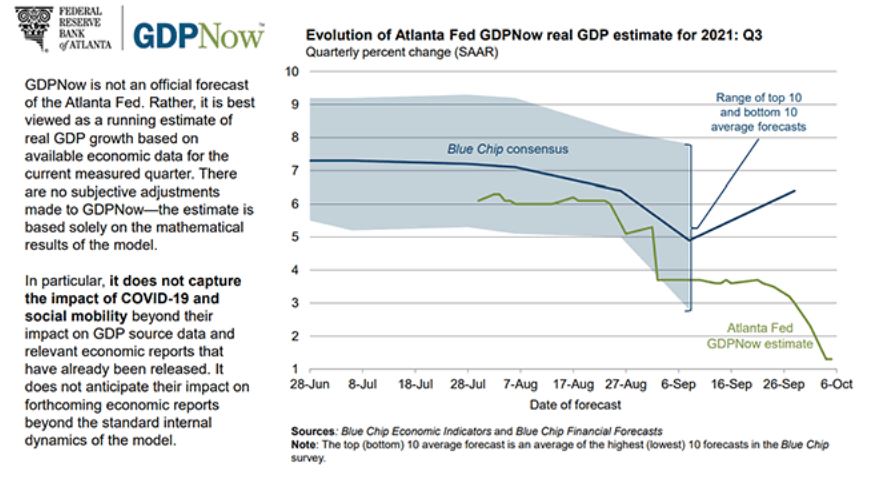 With that, we can probably declare the 'kneejerk' part of the economic recovery over. For anyone keeping track, that's apparently all we got for $6 trillion of 'stimulus' spending (~28% of GDP) over the past 20 months – that and wage crushing inflation.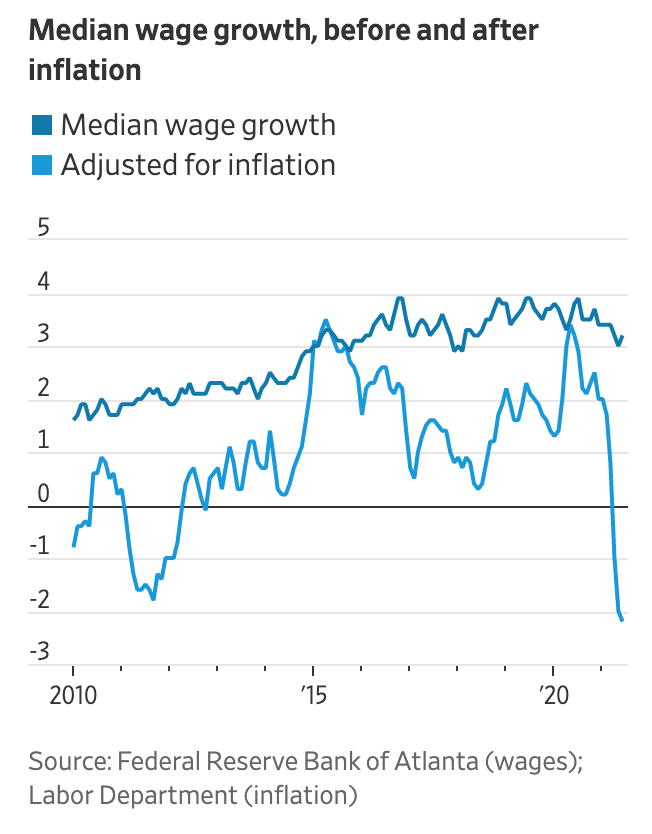 As was once accepted wisdom, borrowing/monetizing trillions of dollars and splashing it around willy-nilly wasn't a path to raising the long term growth trajectory.
Would you like to be notified when we publish a new article on The Sounding Line? Click here to subscribe for free.