Submitted by Taps Coogan on the 2nd of December 2019 to The Sounding Line.
Enjoy The Sounding Line? Click here to subscribe.
As major central banks around the world continue to bemoan a general lack of inflation, prices in the actual economy continue to show persistent inflationary pressures. Not only has core CPI in the US been above 2% since May 2019, but the combination of bad weather in the US Midwest, a failed onion harvest in India, African Swine Flu and Fall Armyworms in Asia, and other agricultural setbacks, have resulted in the fastest uptick this year in global food prices since 2016, according to Statista and the UN Global Food Price Index.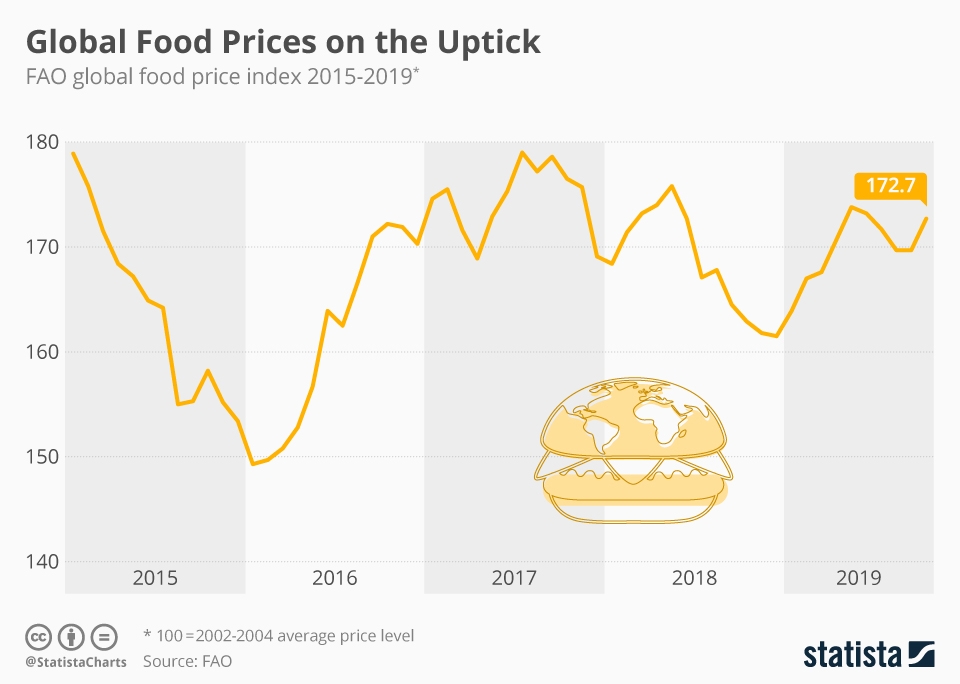 It's is just something to keep in mind the next time someone at the Fed talks about their desire to let inflation "run hot" for a while.
Would you like to be notified when we publish a new article on The Sounding Line? Click here to subscribe for free.