Submitted by Taps Coogan on the 29th of November 2019 to The Sounding Line.
Enjoy The Sounding Line? Click here to subscribe.
As everyone is now well aware, the Chinese economy has grown rapidly since it's 'opening-up' in the early 1980s, rising from deep poverty to become the world's second largest economy, the world's largest manufacturer, and the world's largest exporter.
As China's economy has risen, so has the mythos of the Chinese 'economic miracle,' with some going so far as to declare the Chinese model of 'Capitalism with Chinese Characteristics' to be the greatest economic achievement in human history.
In reality, the economic rise that has occurred in China since 1980 was hardly unique to China. When accounting for China's large population, China has only slightly outperformed the global average increase in GDP per capita since 1980 and its economy remains smaller than the world average on a per capita basis.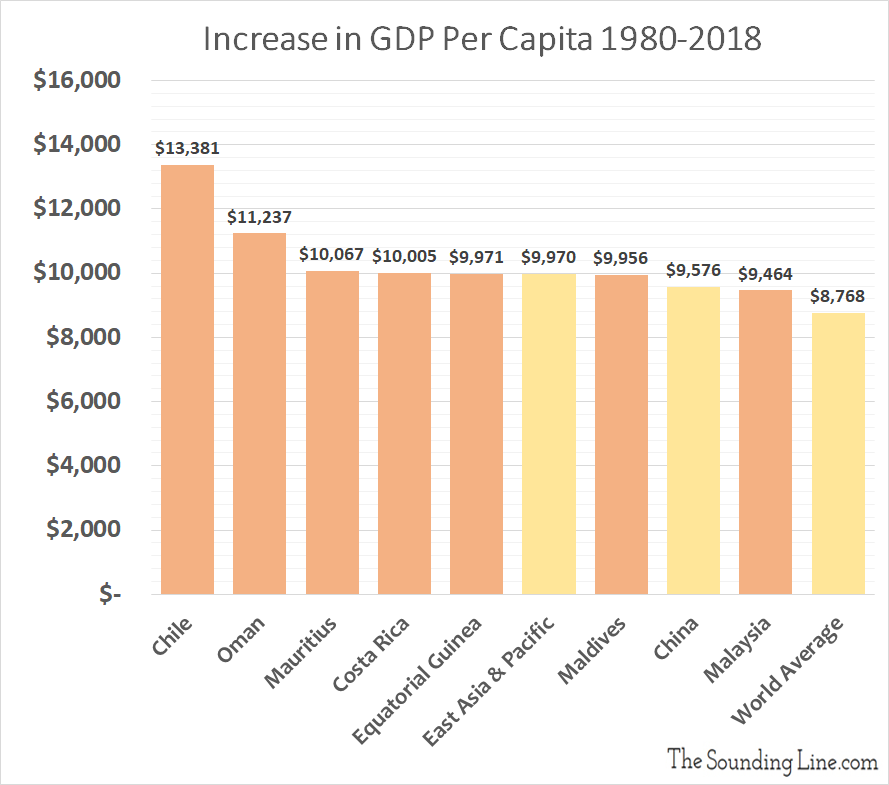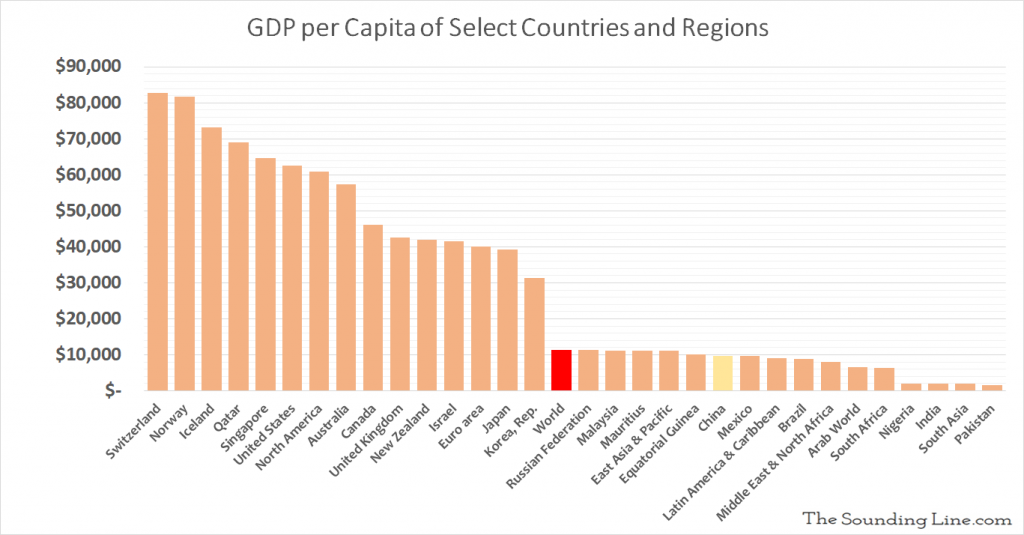 In fact, on average, China's neighbors in East Asia and the Pacific have actually outgrown it on a per capita GDP basis since 1980, as have many emerging markets around the world, including: Chile, Oman, Equatorial Guinea, Costa Rica, and others.
The uniqueness of China's 'economic miracle' is simply that China's large population and knack for propagandizing economic statics make it the most obvious example of a story that has played out to varying degrees in every corner of the 'emerging' world over the last 40 years.
Accordingly, perhaps the Chinese 'economic miracle' has less to do with China and more to do with the technological, demographic, and financial trends that drove similar results in vastly different economies, governments, and demographics all over the world.
Would you like to be notified when we publish a new article on The Sounding Line? Click here to subscribe for free.