Taps Coogan – March 18th, 2023
Enjoy The Sounding Line? Click here to subscribe for free.
The taxpayer-funded free-money giveaway that led to record corporate profitability in 2021 and 2022 is officially over as the following chart from Morgan Stanley via Isabellnet highlights.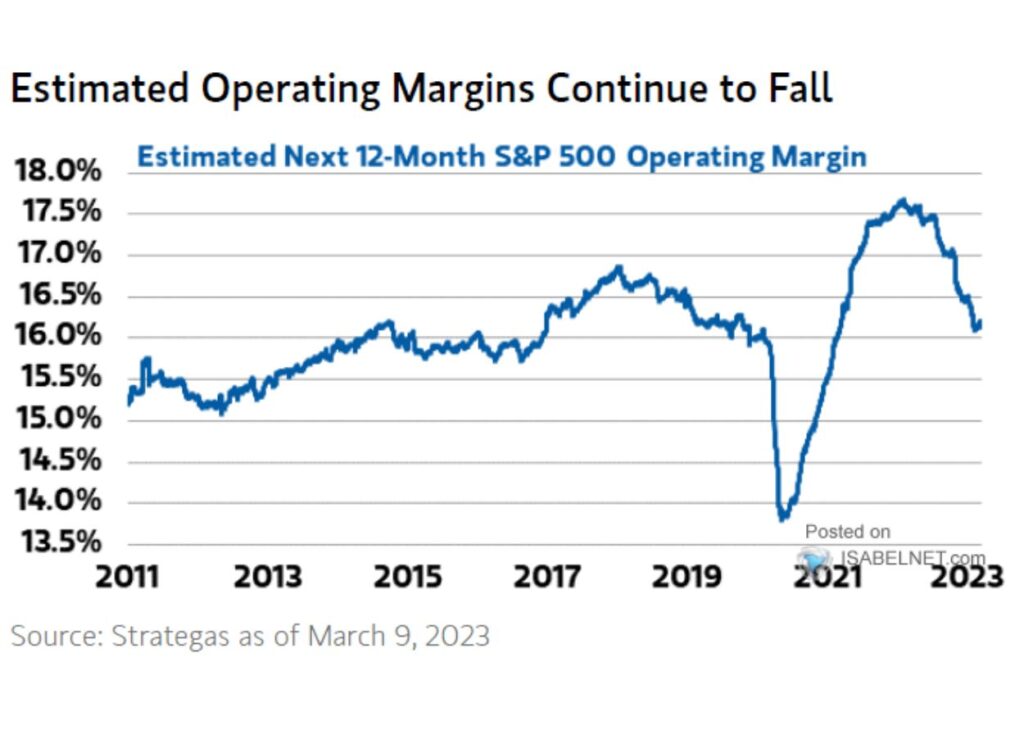 S&P 500 margins have fallen back to the level they were at on the eve of the Covid pandemic. While that's hardly apocalyptic, it is yet another confirmation the environment that created market mania of 2021 is dead and buried. With inflation still running well above target (albeit falling as quickly as these sorts of things fall) and consumer demand weakening, the outlook for margins isn't good.