Taps Coogan – October 3rd, 2022
Enjoy The Sounding Line? Click here to subscribe for free.
We recently came across an article from Remix and reposted on Zerohedge which claims that Hungary is now the only country in the EU importing gas from Russia due to the NordStream explosions.
The article lists off four main pipelines that Russia uses to send natural gas to Europe and notes that Russia has suspended all but the Turkstream pipeline. It then asserts that the Turkstream pipeline "terminates in Hungary, meaning that as of now, Hungary is the only EU member state still receiving Russian natural gas."
Unbelievably, the article entirely omits the existence of the large pipeline network that transits Ukraine, pipelines that have long been at the center of Russian gas-geopolitics and which have continued to operate at normal capacities this whole time. Those pipelines connect to Slovakia and in turn deliver Russian gas to Czechia, Austria, Germany, and Italy. While Russia has recently decided to suspend further sales to Italy, Russian gas is reportedly still flowing to Slovakia, Czechia, Austria, and Germany.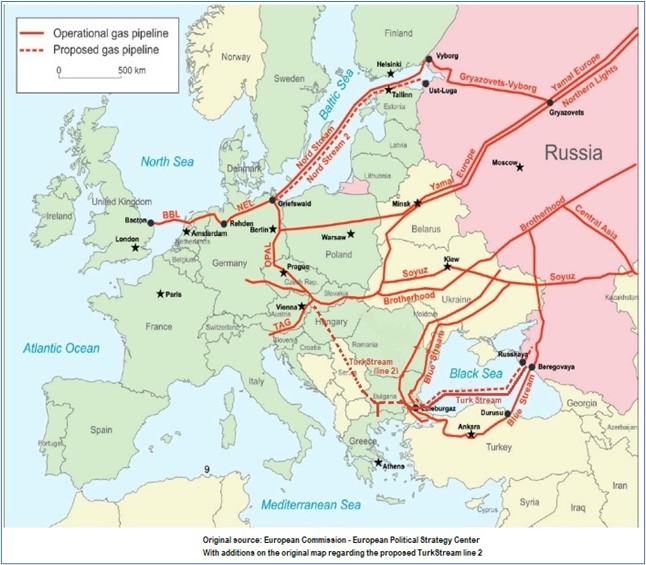 A further note, while it appears true that the Turkstream pipeline is currently only supplying Hungary (and Serbia which is not in the EU), it connects to Bulgaria and, via the related Trans-Balkan pipeline, has traditionally provided gas to Romania and Moldova. Bulgaria stopped buying Russia gas earlier this year and completed an interconnector with the TAP pipeline in Greece to gain access to Azerbaijani supplies. Those supplies should cover essentially all of Bulgaria's needs and likely Moldova's as well. Romania is almost entirely gas self-sufficient and will likely not longer need to buy Russian gas in serious quantities.
While Hungary may indeed end up being the last EU country to buy Russian gas, we're not there quite yet. The following chart shows the gas flows from Russia via its various pipelines to the EU.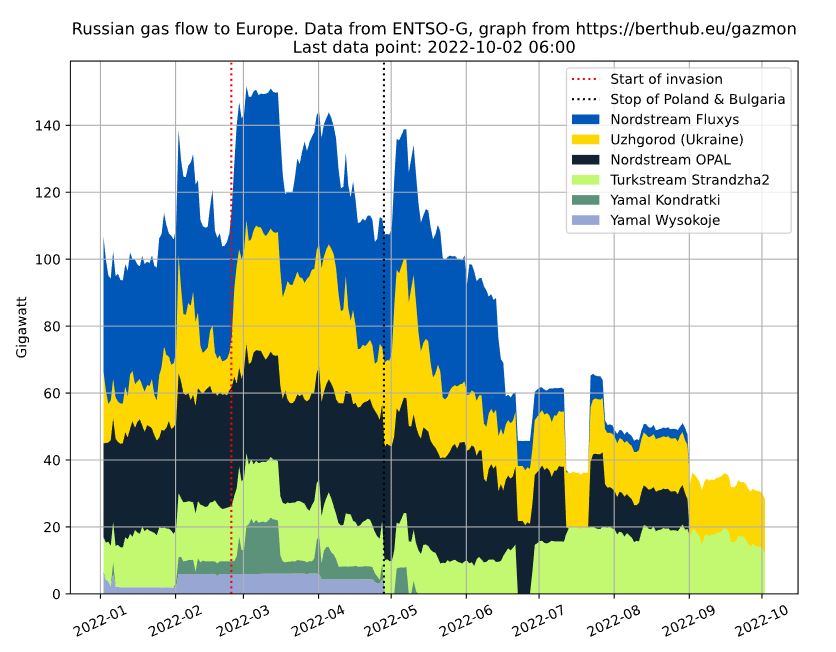 Russian gas flows to Europe are down radically since the start of the Ukraine invasion and flows via the Yamal pipelines have been throttled since before the chart above starts. All of this is despite most of the relevant EU countries agreeing to pay for gas in Rubles (Germany, Italy, Slovakia, Austria, Hungary, etc…) and the fact that sanctions do not directly target Russian oil or gas.
The decline in Russian gas exports is a tactic to pressure Europe into abandoning support for Ukraine and lifting sanctions. Yet despite these reduced supplies, the EU has succeeded in building relatively large gas inventories for this winter thanks to a surge in LNG imports. While this winter will nonetheless be very challenging (full storage isn't enough to get through a cold winter), in time the EU will wean itself off of Russian gas. For anyone who's keeping track, Russian gas was rarely much cheaper than LNG to begin with.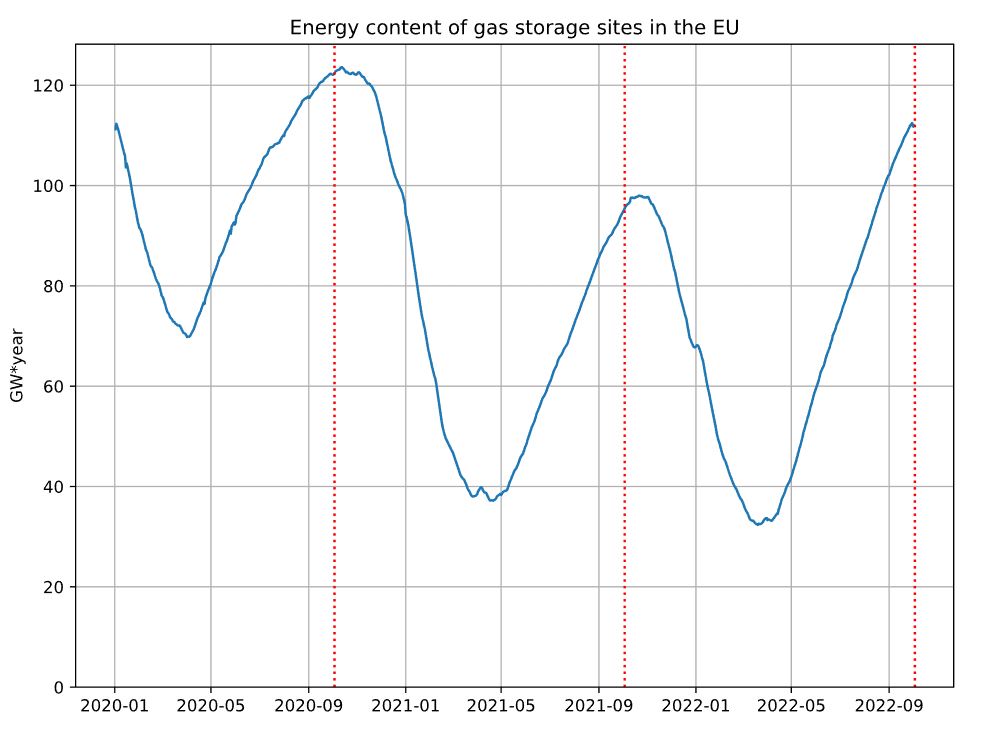 Update: "Russian gas was rarely cheaper than LNG to begin with" changed to "Russian gas was rarely much cheaper than LNG to begin with" as originally intended.
Would you like to be notified when we publish a new article on The Sounding Line? Click here to subscribe for free.