Taps Coogan – January 7th, 2020
Enjoy The Sounding Line? Click here to subscribe.
As the following chart from Statista reveals, South Korea's population has officially started shrinking for the first time, dropping by 21,000 people to roughly 51.83 million in 2020.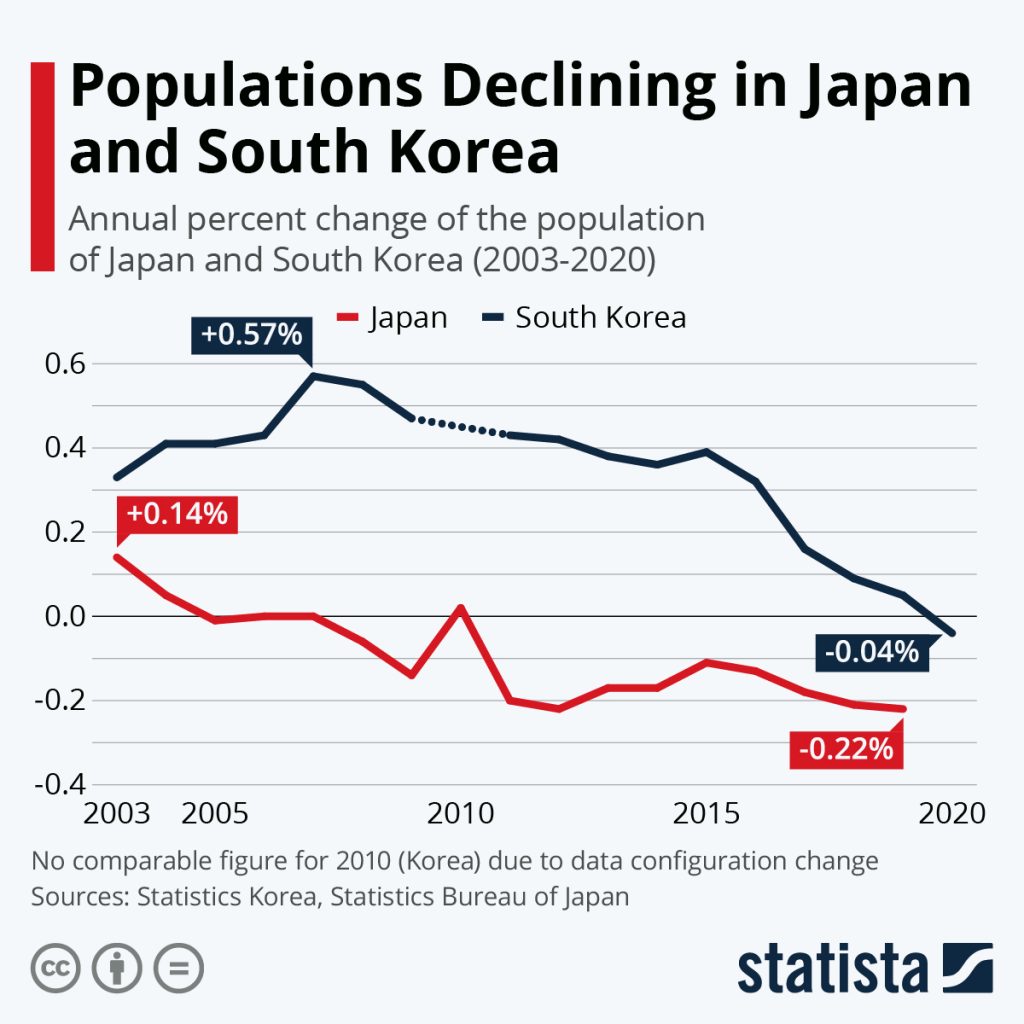 Like neighboring Japan, low fertility and immigration rates have led to demographic declines in South Korea that are forecast to continue to shrink the population for the foreseeable future.
Much of the developed world is now in the same boat including: Germany, Greece, Italy, Spain, Portugal, Russia, and most of Eastern Europe.
Since Japan's working age population peaked back in 1997 it has seen a net contraction in GDP and the stock market (as measured in US dollars).
For debtor nations, which include most of the Western World though not South Korea, a declining population means fewer workers supporting ever more debt and dependents.
Would you like to be notified when we publish a new article on The Sounding Line? Click here to subscribe for free. Also, please consider sharing this article so that we can grow The Sounding Line!