Taps Coogan – April 5th, 2023
Enjoy The Sounding Line? Click here to subscribe for free.
There are two narratives out there on the economy and markets. The first, which we've covered a lot here at The Sounding Line, is that we are heading for a recession this year. That narrative comes from the fact that 'recession' is what most of the leading indicators are pointing to.
Those indicators include the treasury yield curve inversion and re-steepening due to the short end dropping, the Confidence Board surveys, slowing capex, and, although still strong on an absolute basis, a weakening labor market: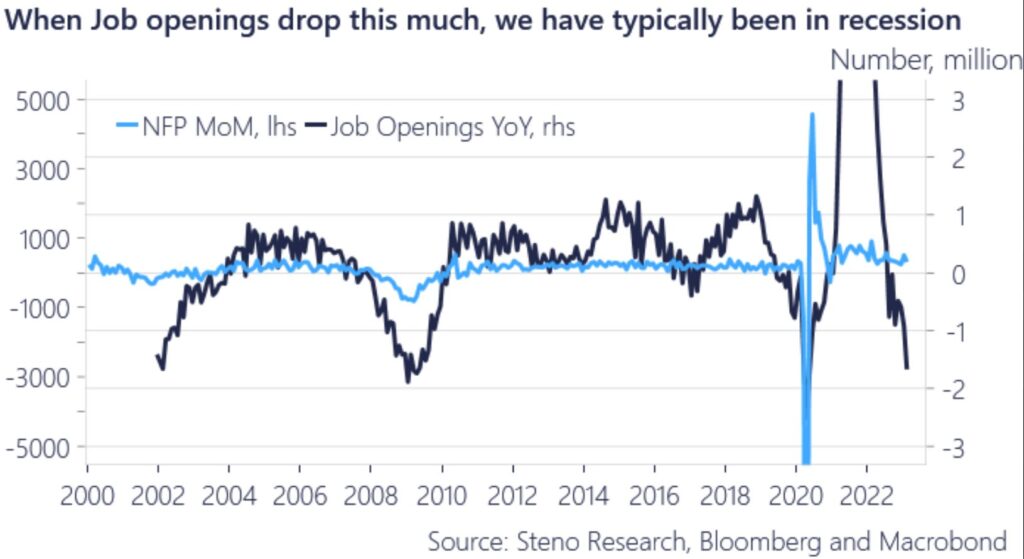 The second narrative is that we're near the nadir in economic activity and we will dodge a bona-fide recession.
Manufacturing PMI's are already at 'recession' levels and may rebound from here: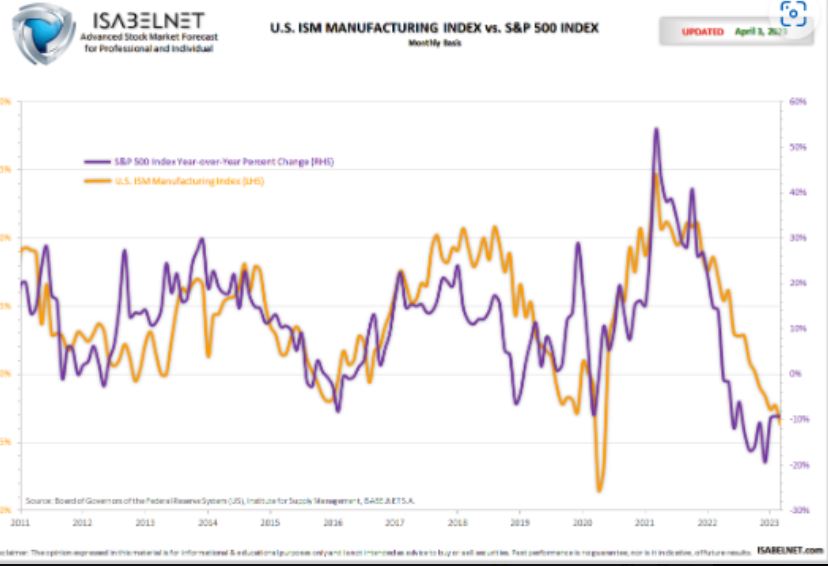 Fund managers are still very bearish after a year-long bear market in 2022: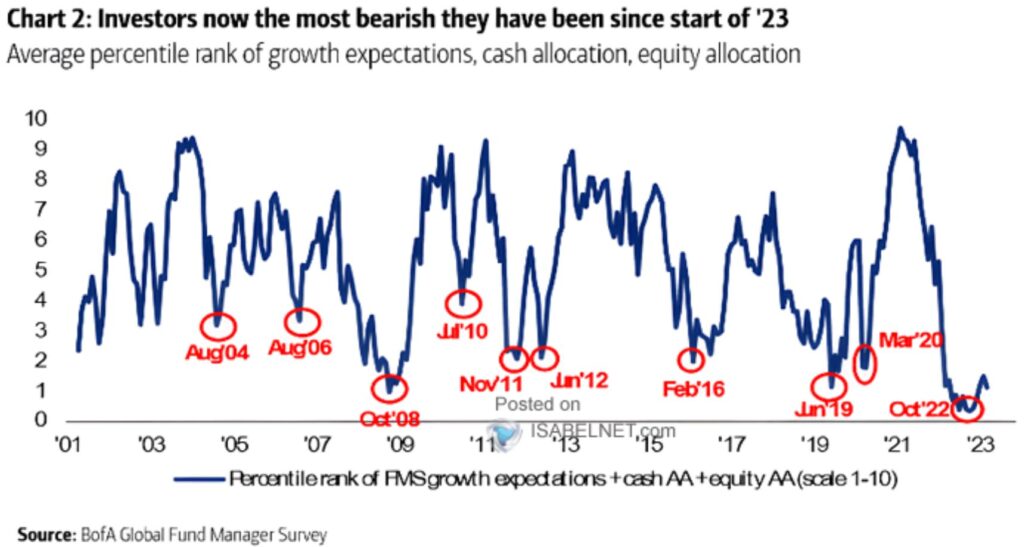 Europe dodged a widely expected recession thanks to an exceptionally warm winter and a corresponding drop in energy prices: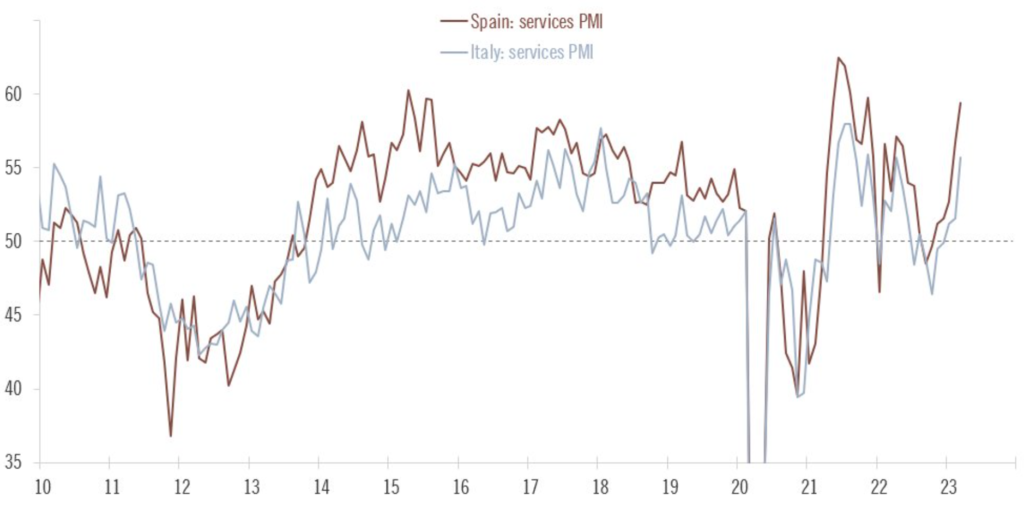 And there is a widespread expectation, including among those who would know, that China is poised for a strong second quarter rebound.
So which one is it: recession or recovery?
'Purgatory' is the term we've used for a while in describing our outlook. Back in September we said this:
As we have argued repeatedly, a severe recession need not happen…. However, continuing to aggressively hike interest rates faster than their effects can be assessed, while simultaneously doing record amounts of quantitative tightening against the backdrop of negative real GDP, historically negative consumer sentiment, yield curve inversions, and so on, is how one would provoke a 100-year storm if it were their intent.
Therein lies the problem for the economy and markets. While markets may be getting oversold on a short term basis, beyond talk of bear market rallies the outlook is bracketed between years of purgatory or something much worse. This time the crisis is structural.
The Fed is probably done hiking and there may still be room for 'Fed pause' driven relief in markets, but fundamentally, we're still in that 'purgatory or worse' bracketing.