Taps Coogan – September 7th, 2023
Enjoy The Sounding Line? Click here to subscribe for free.
The global shift to electric vehicles (EVs) is shaping up to be a two man race, as the following chart of year-to-date EV sales from Statista highlights: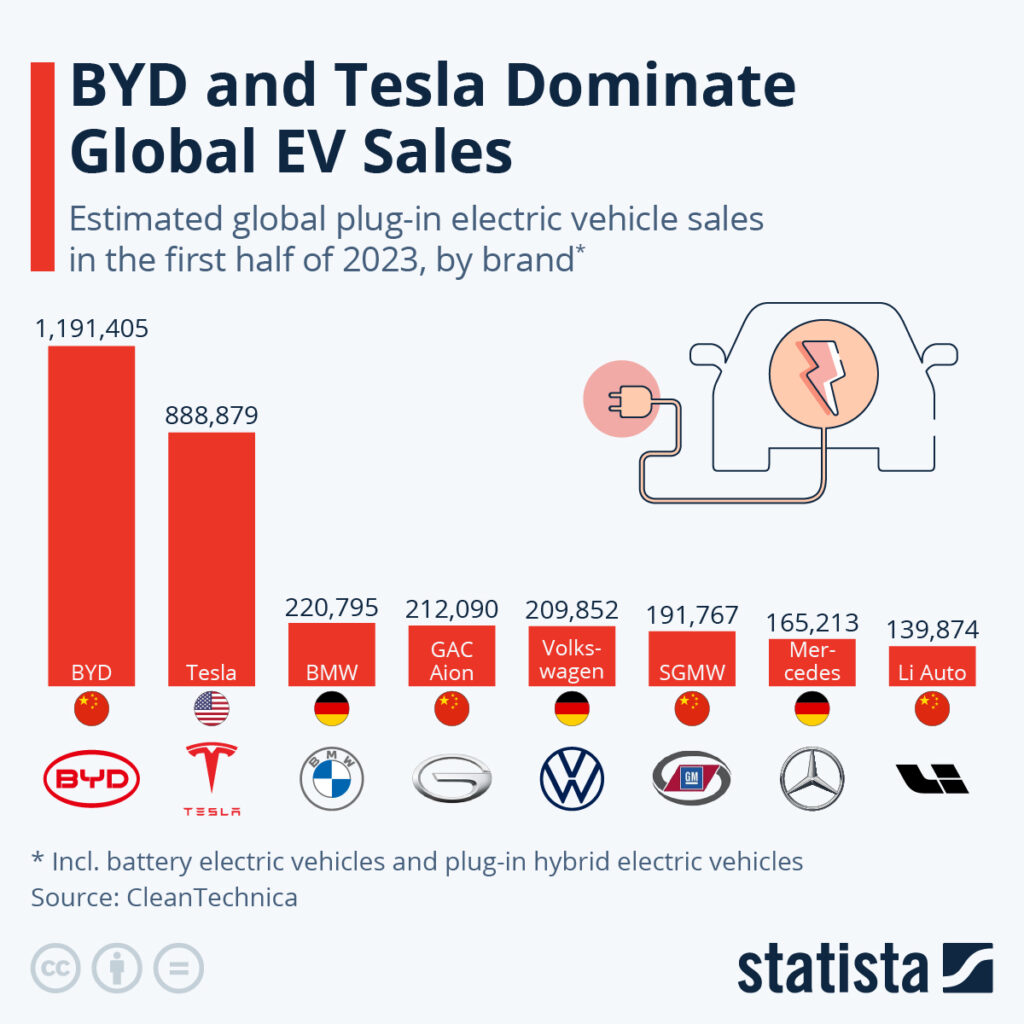 While the chart above shows China's BYD in the top spot, that includes plug-in hybrids. When excluding plug-in-hybrids the two spots flip, as the chart from Cleantechnica shows: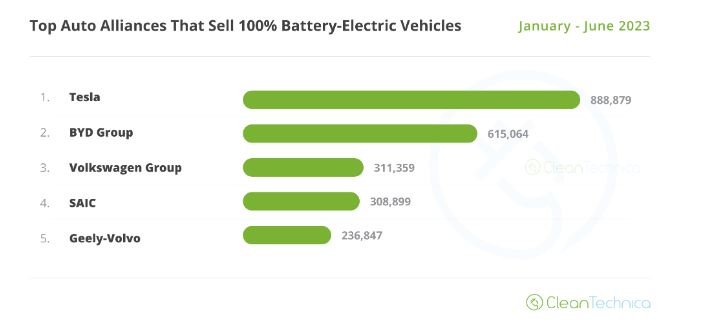 Indeed, the two most popular full EV vehicles globally are both Teslas, with the large majority of BYD's two top selling models constituting plugin hybrids: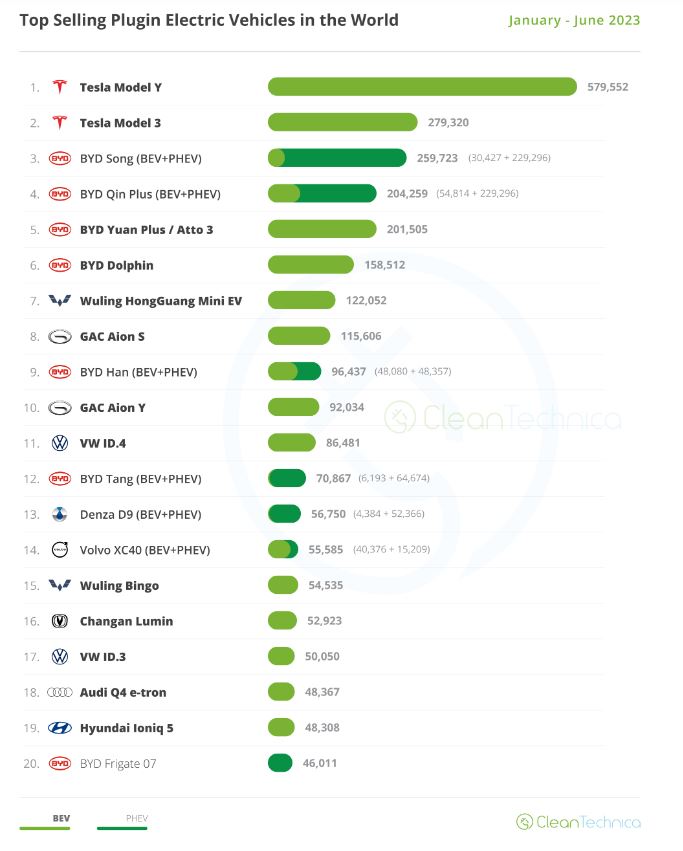 While the articles championing BYD as the top Global EV maker are conflating electric vehicles with hybrids, BYD and Tesla together do make more full EVs than every other global manufacturer combined. Indeed, the Model 3/Y has become one of the most popular car models in the world and the single best selling car in the EU so far this year bar none.
While lots of investment and tech crazes are just hype, the move to electric cars is very real. EVs represent a startling 19% of global personal vehicle sales so far this year (including plugin hybrids) and 13% when counting only true EVs. That is running ahead of aggressive adoption forecasts from just a handful of years ago and highlights that, in addition to heavy government subsidies, EVs make sense for lots of consumers.
Despite higher upfront costs, lower-cost EVs offer lower lifetime operating expenses even without subsidies. While electricity prices range significantly from region to region, the per-mile cost of an electric car in the US is about a third of a comparable gas car. Yes, we've all seen the articles pointing out the cases where high electricity costs have lead to the opposite result. Most of those articles are wrong, either due to cherry picking points when electricity prices spike for a week, using bad math, or hoping readers don't understand that EV owners almost always charge at home and at night where and when electricity is cheapest.
The average cost of charging a Model 3 at home in the US is well under $20 in pretty much every state except Hawaii and gives you 330+ miles of range. Anyone claiming that that is more expensive than a tank of gas is pulling your leg.
On top of that, maintenance costs are lower thanks to the elimination of high maintenance parts and a lower burden on the brakes. Furthermore, despite a lot of anxiety around charging stations, because you can charge an EV at home, you wake up every morning with the equivalent of 'full tank of gas.' For an EV with a 300+ mile range, that means that you only need to charge outside the home if you drive more than five to six hours without returning home. For most people that happens only a handful of times a year and almost certainly involves a route featuring charging stations.