Taps Coogan – July 18th, 2021
Enjoy The Sounding Line? Click here to subscribe.
The following photo shows Mexican President Porfirio Díaz standing in front of the famous Aztec Sun Stone in 1910.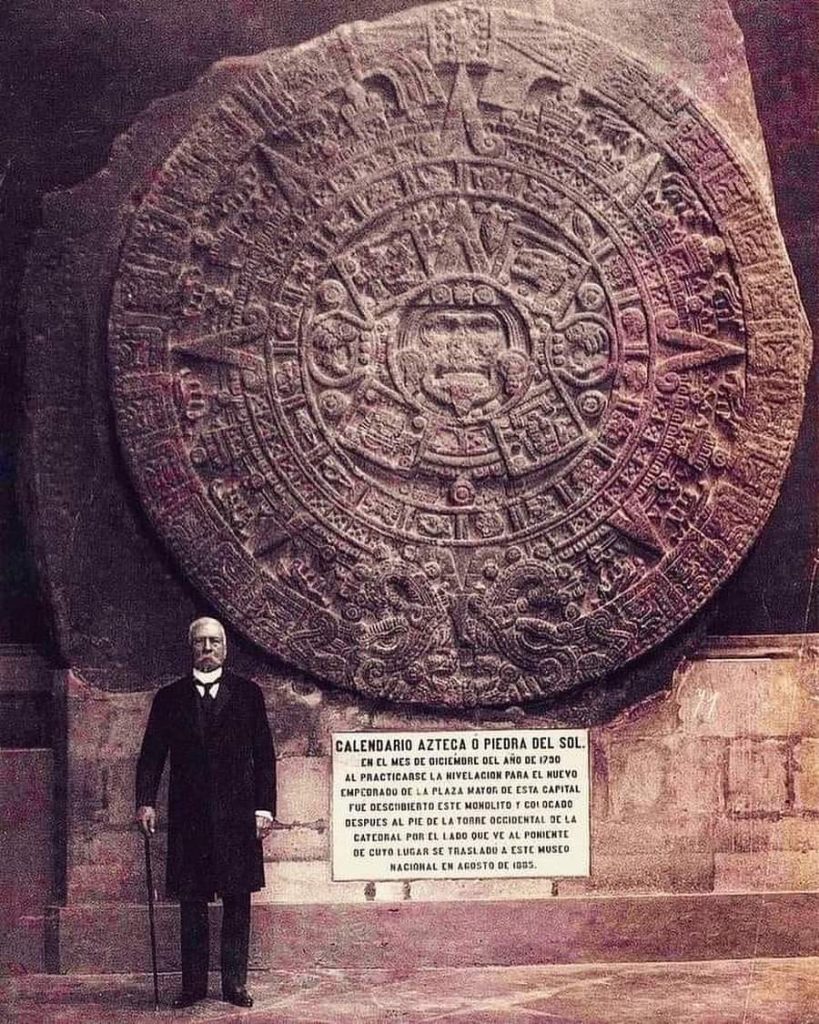 The stone is guesstimated to have been carved sometime between 1502 and 1521 AD, meaning it was likely completed just a handful of years before the Spanish conquest of the Aztec Empire. The stone is interpreted to show five eras of the Aztec mythology lasting between 312 and 676 years each. Every era ended with the some kind of apocalyptic event, such as humanity being turned into monkeys amid hurricanes, being tuned into fish amid floods, turkeys amid fire storms, or being eaten by monsters. The stone's calendar is understood to have ended at the start of the 'current era' in around 1479 AD.
Of course, many well known apocalypse predictions were made based on conflating the Mayan calendar with the Aztec Sun Stone, despite there being absolutely no connection. The Mayan calendar's base unit did reach the equivalent of a new millennium in 2012 (based on guesstimated start dates), though it never contained apocalypse motifs like the Aztec Sun Stone.
312 years after the guesstimated start of the current Aztec cycle corresponds to 1791 (based on a guesstimated start date for the current era of 1479), coincidentally the year before the stone was rediscovered buried upside-down during repairs to the Mexico City Cathedral and about 17 years before the start of Mexican independence. 676 years after the start of the current era works out to year 2155, so we've got some time before we all get turned into turkeys again.
Would you like to be notified when we publish a new article on The Sounding Line? Click here to subscribe for free.