Taps Coogan – October 9th, 2020
Enjoy The Sounding Line? Click here to subscribe.
Covid and the resulting economic lockdowns have ruined countless small businesses and put tens of millions of Americans out of work. For lots of people it's been an economic & health disaster and the stimulus checks, expanded unemployment, and Payroll Protection loans/grants haven't changed that dynamic.
However, average personal income in the US has actually risen since the Covid pandemic started. That's a result of the $1,200 stimulus checks, expanded unemployment, and other stimulus measures. For example, until August, roughly two thirds of people on unemployment were making more than at their prior job. The Covid recession has almost certainly been the first in American history where average personal income has actually risen, as the following chart via Liz Ann Sonders details. Barring more stimulus, that trend will come to and end in the next couple months, but then again, more stimulus is extremely likely.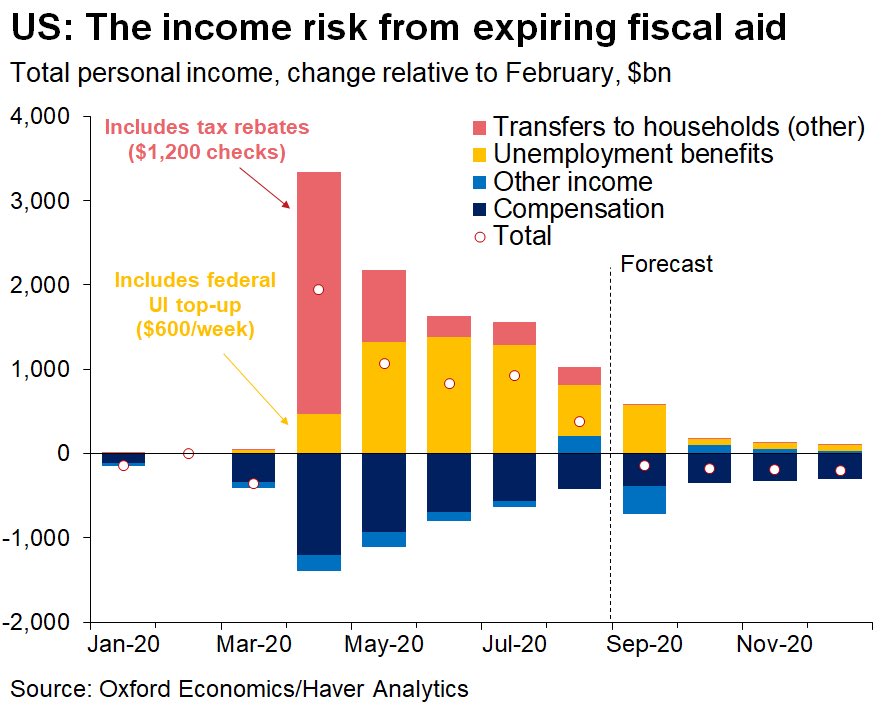 Good, bad, or indifferent, comparisons to past recessions should be taken with an enormous grain of salt, something we have been noting since the early days of Covid. We don't know what happens when you have a recession and personal income rises due to stimulus transfers because it's never happened before. We can only guess.
Would you like to be notified when we publish a new article on The Sounding Line? Click here to subscribe for free.