Taps Coogan – August 30th, 2022
Enjoy The Sounding Line? Click here to subscribe for free.
Enjoy The Sounding Line? Click here to subscribe for free.
Much has been reported on the back and forth fighting in and around Ukraine's Zaporizhzhia nuclear power plant in the past few weeks. What gets lost in some of those discussions is just how important the plant is towards providing electricity to Ukraine.
Nuclear power is the single largest source of electricity in Ukraine, providing for about 56% of generation, and, as the following chart from Statista highlights, the Zaporizhzhia plant is by far the largest nuclear plant in Ukraine (and Europe). It provides nearly half of Ukraine's nuclear power and also happens to be the only plant that Russia has succeeded in capturing and holding.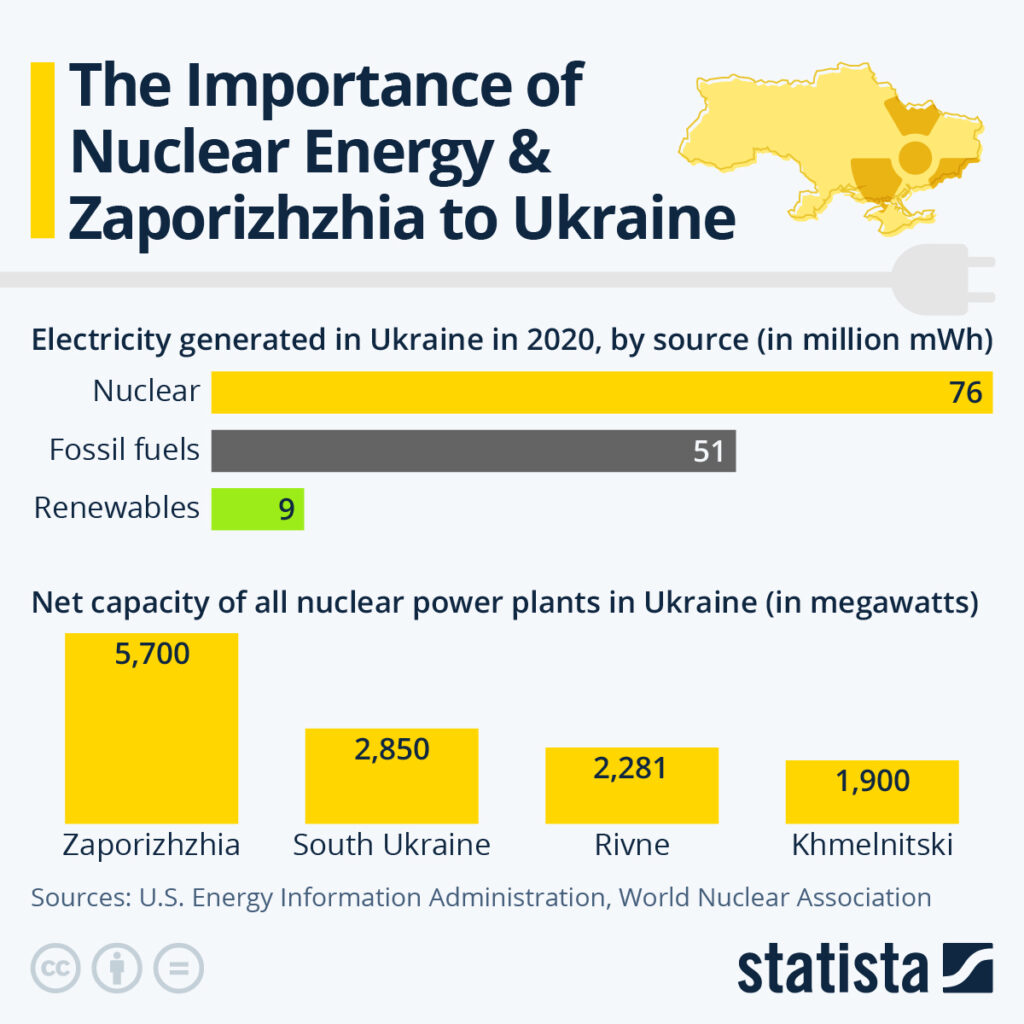 The increasing fighting around the plant comes as Ukraine tries to take the offensive in the conflict and recapture its territory in Southern Ukraine, including around the Zaporizhzhia plant. Russia, on the other hand, has reportedly issued plans to the plant's workers (Ukrainian hostages) to disconnect the plant, presumably to disrupt Ukraine's power grid.
The plant was briefly disconnected from the grid last week with both sides trading blame for fighting around the plant. Disconnecting a nuclear plant from the grid is extremely dangerous because all but the newest generation of small modular reactors require electricity from the grid or backup generators to power coolant pumps to keep its reactors from melting down.
The failure at Fukushima, for example, was largely the result of simultaneously loosing grid power and its backup generators due to an earth quake and tsunami. Once a nuclear power plant is disconnected from the grid, so long as it remains 'fueled,' the only thing standing between it and a potential meltdown are diesel backup generators.
Would you like to be notified when we publish a new article on The Sounding Line? Click here to subscribe for free.